Yesterday got away from me but lucky for you I'm still 22 weeks today too :) So here goes...
Size of baby:
A spaghetti squash. (where do they come up with these veggies?) But if that doesn't give you an accurate picture how about the fact that baby has hit the 1 pound mark! No more ounces...we're onto pounds yay! :)
Weight gain:
Weighed myself at home the other day and I was 147 something. So 148 with 130 start weight...looking at around 18 pounds. If this stays true when I get weighed in at the Dr. next week I'll be one happy girl!
Gender:
A little Hunter!! yay :)
Movement:
My goodness this little guy has been moving like crazy especially last night and this morning. I feel awful saying it because I love his kicks always and they give me comfort in knowing he's doing well in there but last night I was ready for him to go to bed so I could go to bed :)
Sleep:
Sleeping good!
What I miss:
So I had deli meat turkey on a croissant the other day. It was good. Most all my girlfriends agreed they ate deli meat through all their pregnancies so I figured one little half a sandwhich couldn't hurt. And it didn't. Still craving a jimmy johns turkey tom sub though. Beside food def missing my old bra size these days. Purchased a whopper size of a nursing bra on Saturday...hope it lasts me until baby is born and after!
Best Moment this week:
hmmmm feeling Hunter kick and being able to shop for him!!! I purchased a few outfits and sleepers along with his bedding! (Whales Won!) It's a blurry picture so if you can't tell the crib sheet is navy/white polka dots.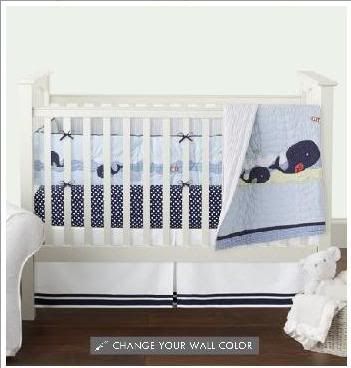 and a very "little boyish" overnight bag that he can pack his things in for grandma's house. Monogrammed of course :)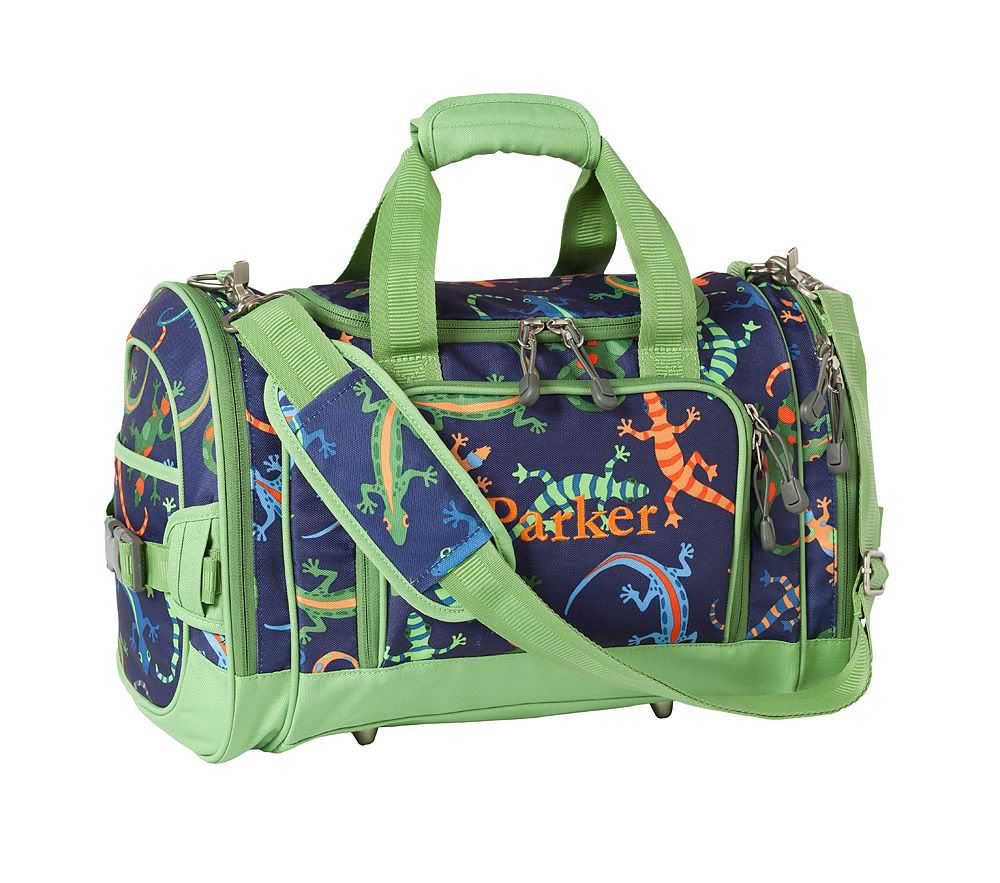 Big Hunter is okay with the purchases because he knows I'm just excited to know it's a boy and finally be able to buy things, but he would like me to start to take it easy. I think my initial "it's a boy" shopping sprees might be over :(
So..... as far as nursery purchases go we have the
crib
(PBKids kendall in white),
chair
(Little castle Valentino in color Riviera linen), and
bedding
(jackson bumper with max crib skirt and navy dot sheet) . A good start, I'd say!
Hoping this weekend Hunter gets started on putting up crown molding in the room. After that I can have the wallpaper hung and we'll really be moving along. The wallpaper I'm doing is a
ivory grasscloth
.
Looking forward too:
A long three day weekend and nursery progress. It's fun decorating a room from scratch and picturing little Hunter in all these sweet little things :) Oh and hearing his heart beat in the next few days. I feel like it's been forever!
Cravings:
None really, all food tastes pretty good these days!
Symptoms:
Uncomfortableness at times...I sit with a pillow behind my back when on the couch. Nausea still in the morning. I've always felt a little sick on the drive into work in the morning. I would take a glass of water with me and drink it on the way in while sucking on a preggers pops to sooth the nausea. Last week however I was so thirsty before running out the door so I drank half a glass of water while standing in the kitchen. (no preggers pop yet) Annnnd that lasted about two seconds before it came back up in the kitchen sink. No water in morning before food or a preggers pop. Seems weird to me since its just water but it is what it is and i'm certainly not messing with it. No stretch marks still, but I do have that dark line that runs from the belly button down. Oh and my belly button is sooooo an outty :) Hunter thinks it's gross but I think its cute. ha!
Pictures:
Speaking of lines and protruding belly buttons...you all want to see a nekid belly pic???? I've debated about posting this but over all it's just my stomach right!? Ok, if you do scroll down... :)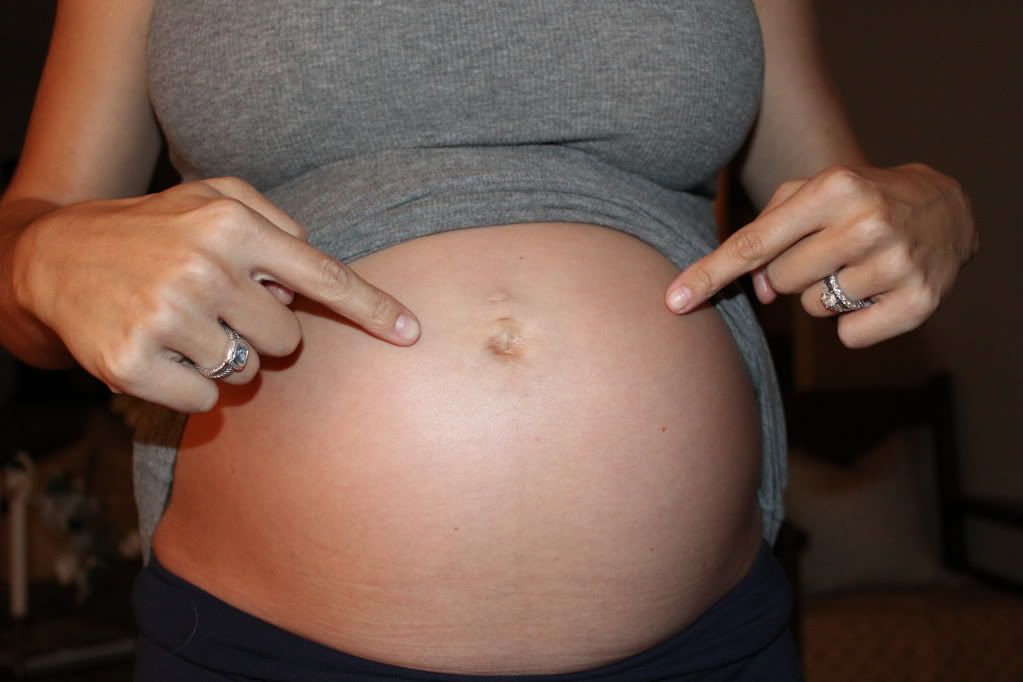 Cool or freaky?
In the next few pictures we are play hid the ball in my belly for Jake. It started because I was trying to tell him his baby brother was in there but in order to get him to even pay any attention to my stomach we had to put his ball there...haha go figure :)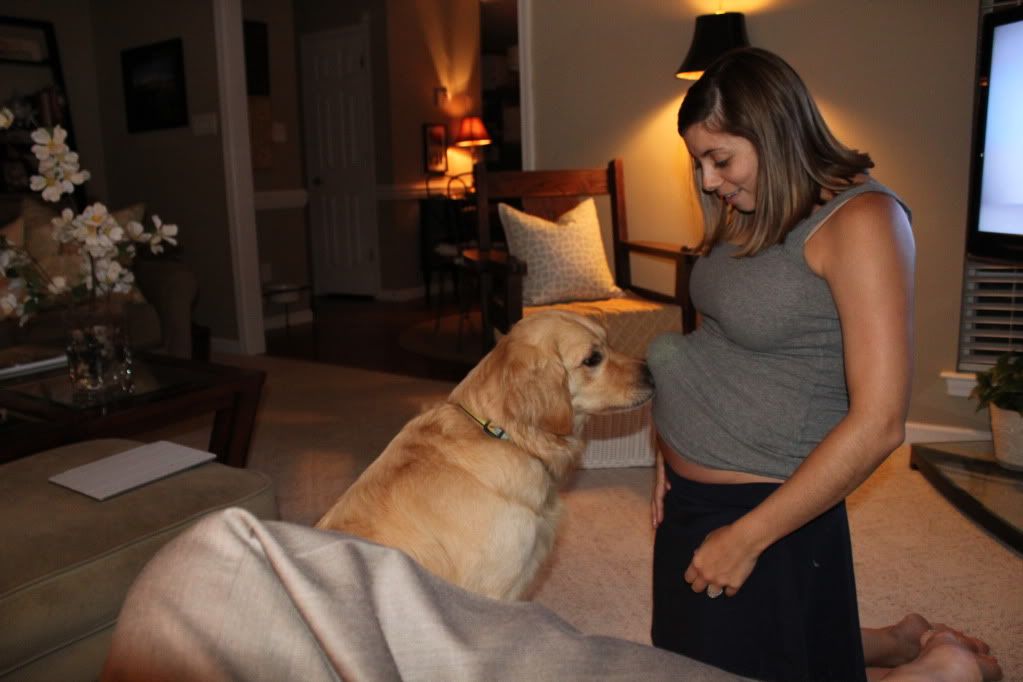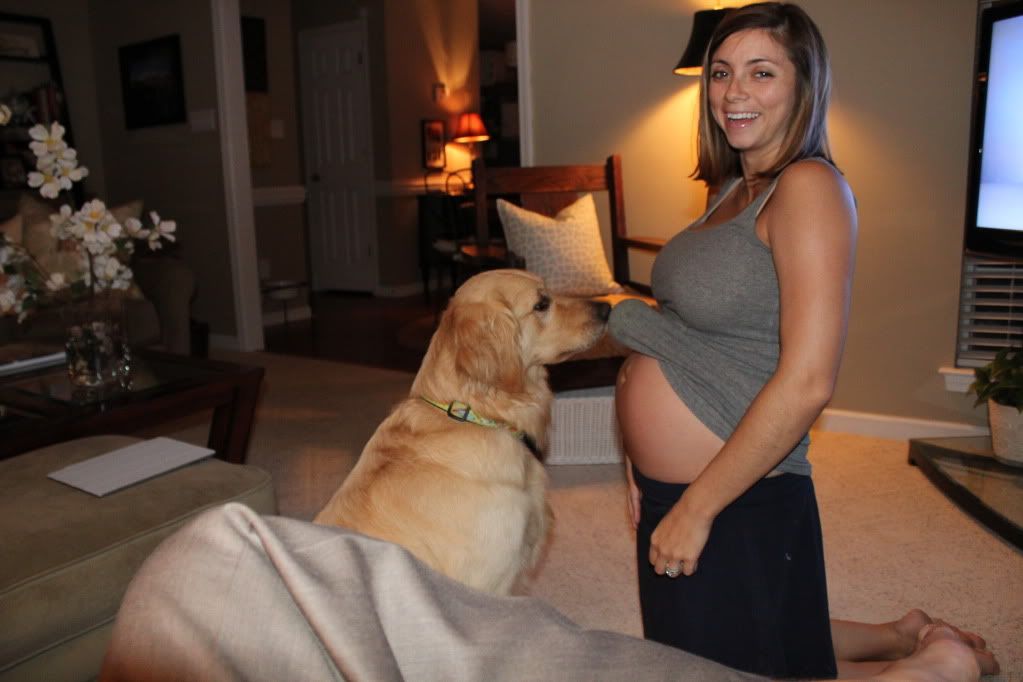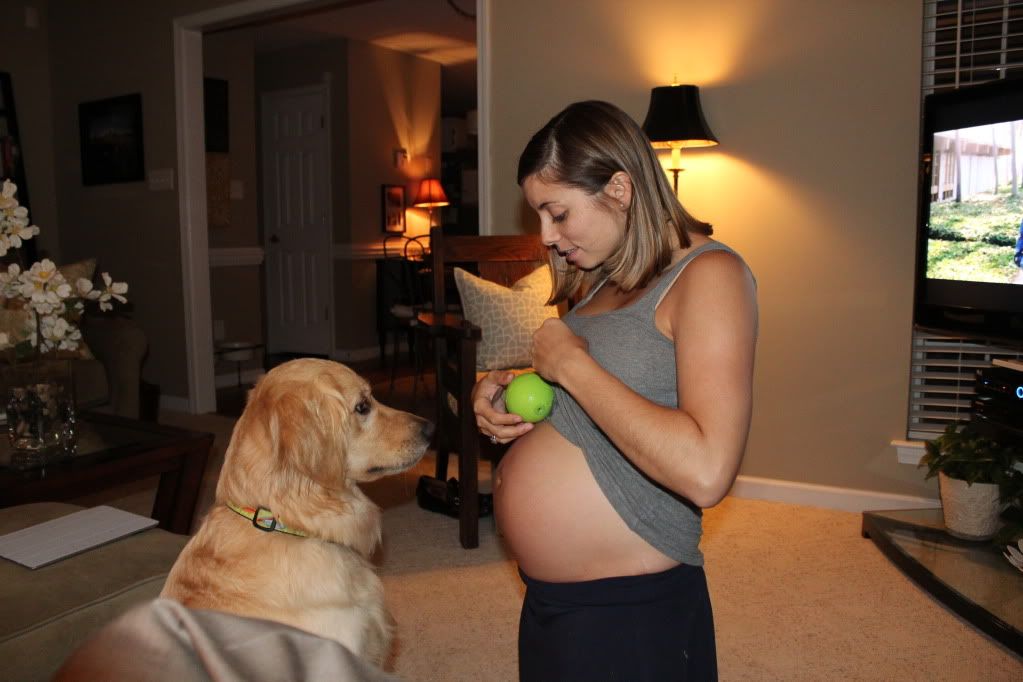 Until next week...