I often look through catalogs just to see how the models outfits are pieced together. Then I hit my own closet for similar items in order to copy a look. For example....
This Isabella Oliver Maternity Spring Catalog had this image on front...
I die over how chic this model looks while pregnant!!!
In an attempt to be a copy cat, I scoured my closet for a similar cotton dress, scarf and belt. I needed a gold watch and some chunky gold braclets that I didn't have. But oh well, can't be perfect.
You better believe I threw on my aviators before walking out the door though. boo-yaaaa!!!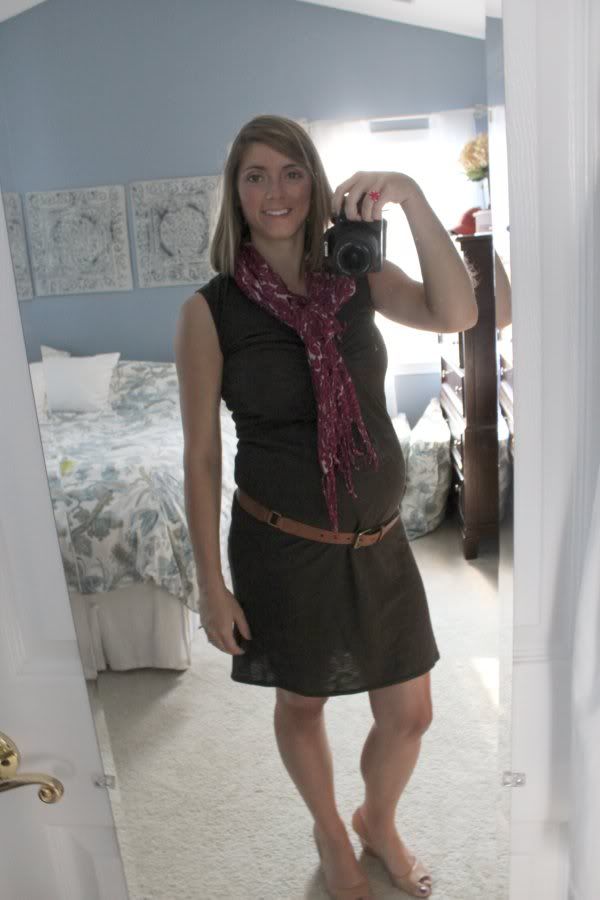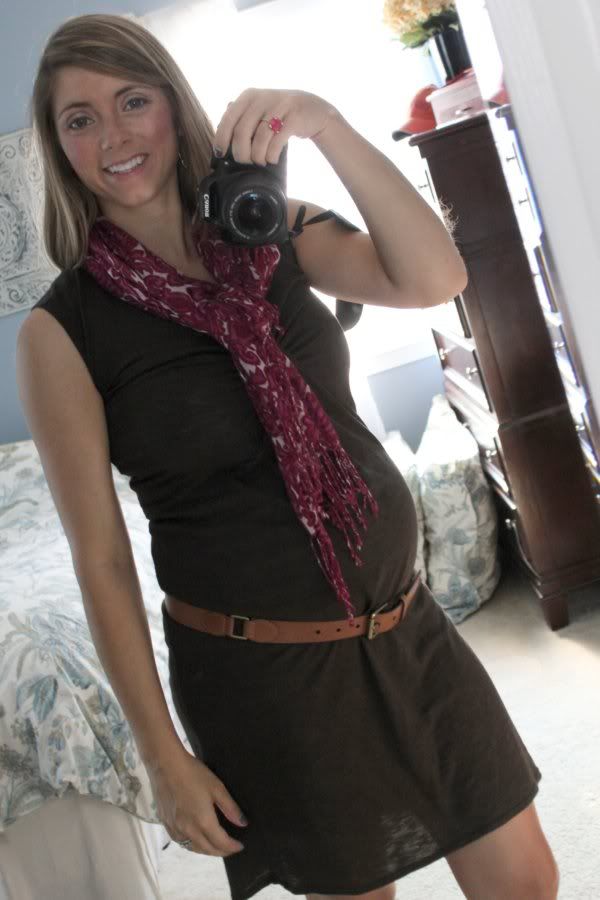 I never in a million years would have thought to belt this dress below my belly and wear it with a scarf without the catalogs inspiration!! You should try it :) I love using J-crew catalogs as inspiration as well especially when it comes to mixing and matching colors and patterns.