I had a long 4 day weekend that started out with the Britney Spears concert thursday evening! Hopefully you all see the humor in the below picture :) My girlfriend Lindsey and I decided to dress up as a trashy pregnant britney and K-fed for the concert! I must say it was a hit. Lots of laughs, a few eye rolls, and several people coming up to us asking if they could take there picture with us. haha. Poor little Hunter, he's not even out of the womb yet and mom is already embarassing him!
The concert didn't put me home until almost 1am which resulted in this preggers girl calling into work on Friday. I got to catch up on some sleep and spend the day getting the house ready for my parents and brother's family (Joe, Jenny and Riley's) arrival friday night.

Saturday with everyone in Charlotte safe and sound (no thanks to Irene) we headed out to walk around and have lunch at the National White Water Center.
After lunch some of us (my niece Riley and I :)) enjoyed naps and then some pool time in the back yard.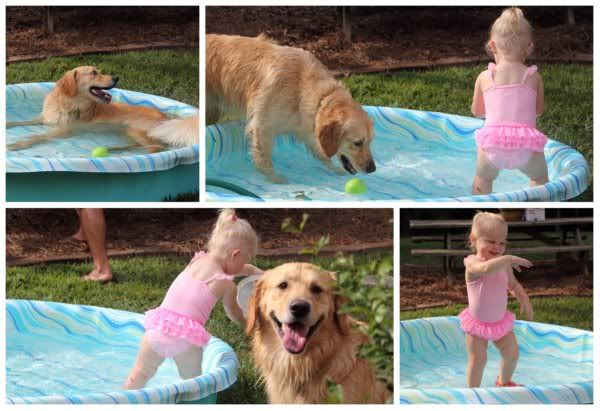 Saturday night Hunter boiled up some frog more stew and we had a lovely dinner under the stars. One positive of Irene putting a breeze from the coast into Charlotte was that it left the air on saturday night cool, and totally bug free! It was a really nice night!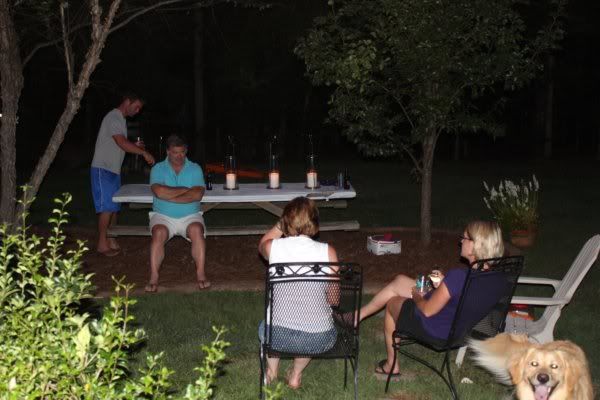 Sunday we awoke and it was SHOWER TIME!



Our too cute Nieces Riley and Reagan! :)
Playing present bingo!




Monday everyone headed home and I enjoyed another day off work getting caught up on laundry, house cleaning, and admiring all of little Hunters adorable new things!

Thanks to our friends and family for traveling in and making this past weekend so special!