We woke up the butt crack of dawn (4am) to catch our 6am flights to Rochester on Friday morning. Hunter V went NUTS on the plane rides. He's never moved, kicked, and been so active before in his life. Hopefully it wasn't because my poor baby didn't like the ride. I'm sure it was the noise or maybe even the pressure. It got me to wonder if babies can feel pressure from planes inside our stomach. Anywho...we arrived Friday around noon and first stop was wegmans for some subs! One craving checked off the list within 30 mins of arrival :) Subs in hand we headed to my grandparents house and spent the afternoon visiting with them, my brother Matt and my niece Madison. Matt lives in california and it just dumb luck that our visits to Rochester overlapped by a day, we were THRILLED when we found this out. After lunch we headed to Abbotts for some ice cream. Second craving checked off the list! :)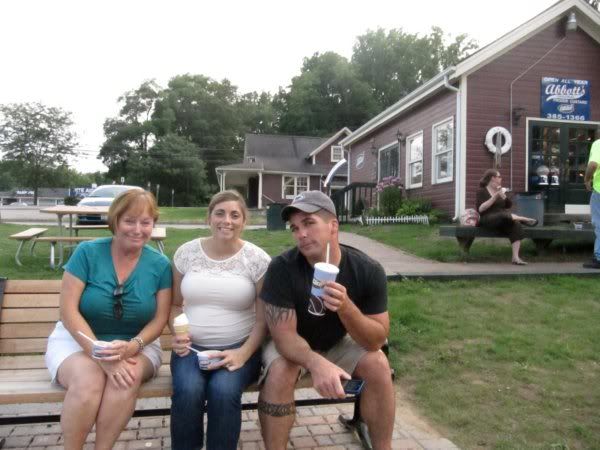 No I'm not double fisting the icecream :) Holding Madison's while she takes the picture. Pretty good photography work for a 5yr old!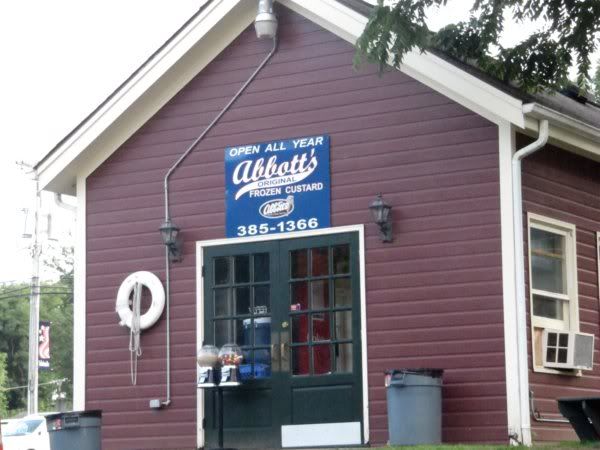 I swear Madison was happy...not sure what the sour pus face is all about
That evening Great G'pa and G'ma took Madison to a baseball game so Hunter Matt and I got to enjoy a night on the town together celebrating my friend Melissa's 30th birthday! I've been more fun before in my lifetime :) but was still nice to be out with my highschool girlfriends.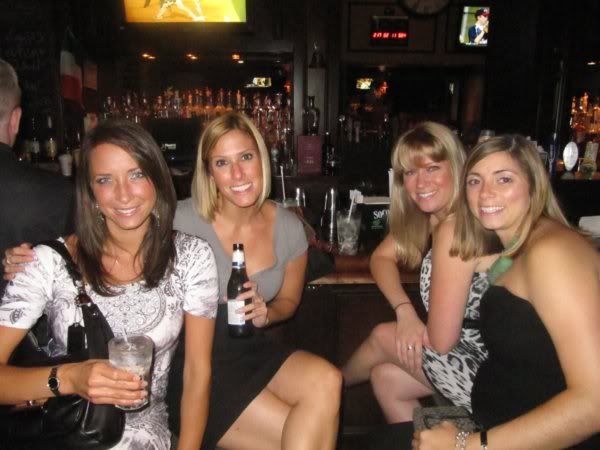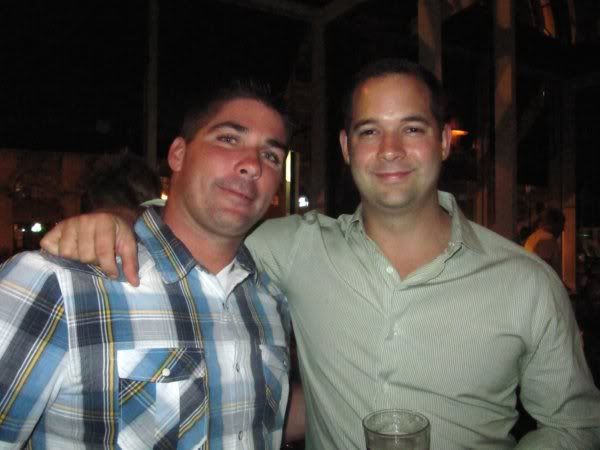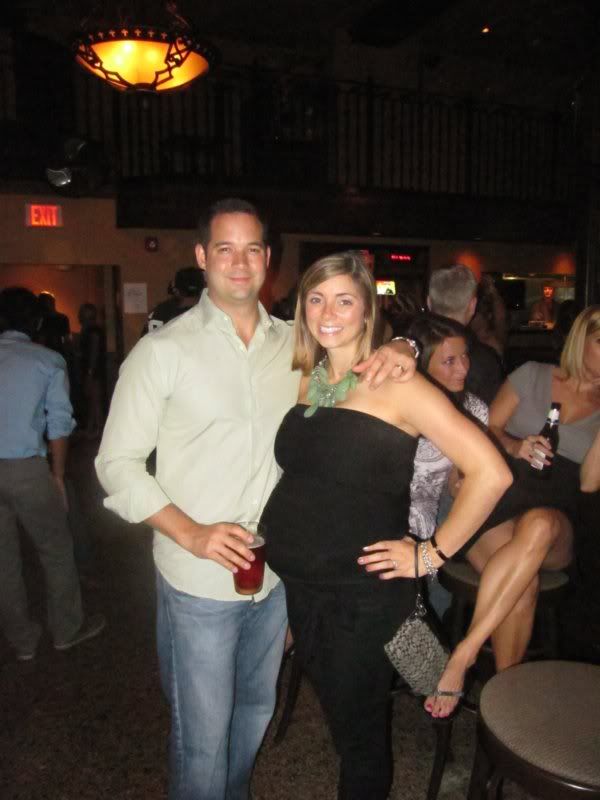 whoa baby! :)
Saturday we caught up on some sleep in the morning and then headed to the farmers market in the village of Fairport. Great Grandma bought Hunter V a sweet little hand knit sweater and we stopped into a local shop so that I could buy him a onesie that said Fairport on it. Have to have my little boy representing some Raider Pride! :) It's always fun showing Hunter IV my home town as well and I think he's always intrigued by the lift bridge in the center of town. After our little village trip we headed back to have lunch with our friend Morgan, Sean and their sweet baby girl Makayla. Some more friends we adore and wish we lived closer too!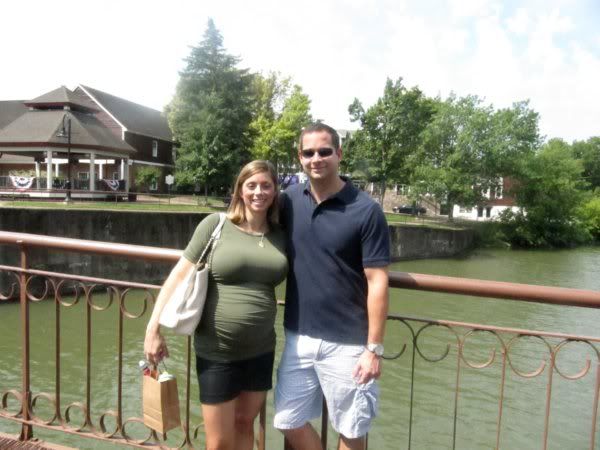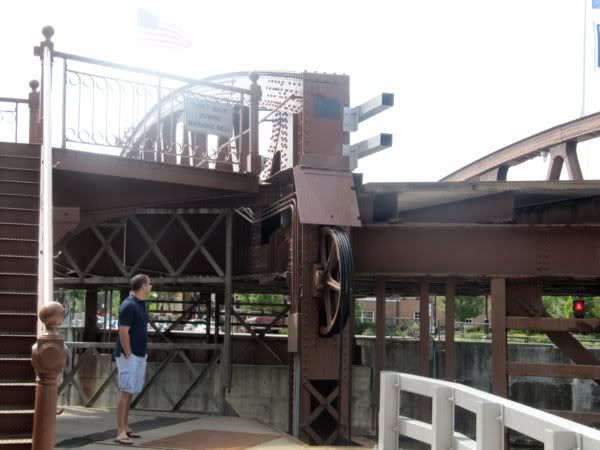 Told you, Hunter is intrigued by the lift bridge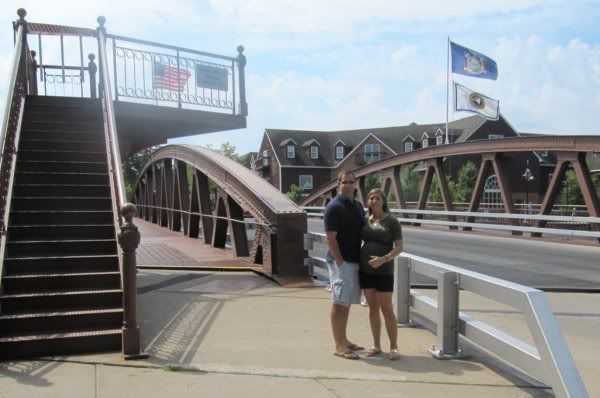 After lunch it was time to get ready for the wedding. We prettied up and drove down to Bristol Harbour on Candiagua lake. It was a beautiful day and beautiful wedding! The reception was a preggers girl dream.....tons of passed hor dourves, three different yummy stations, AND candy bar, coffee station, rice crispie treats, mini cupcakes, cheese cakes, carrot cakes...need I say more? Oh but there's more...at the end of the night they had a garbage plate making station. If you all don't know about the infamous garbage plastes in Rochester NY,
expand your horizons
! :) Thanks Chris and Nicole we had a blast! :)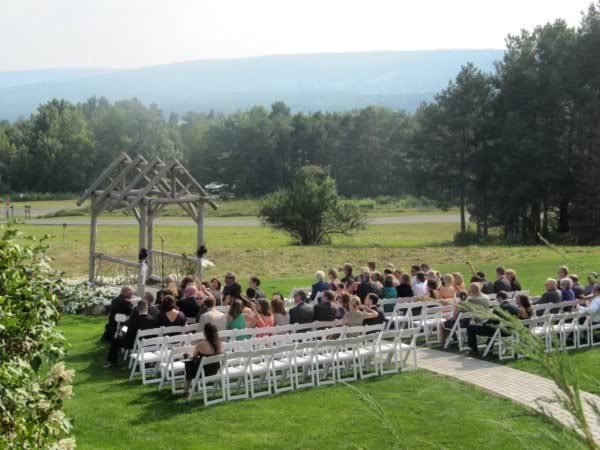 Beautiful ceremony site!
BFF as a BM walking down the aisle. I'll be the maid of honor for this chic's wedding June 2nd 2012 can't wait!!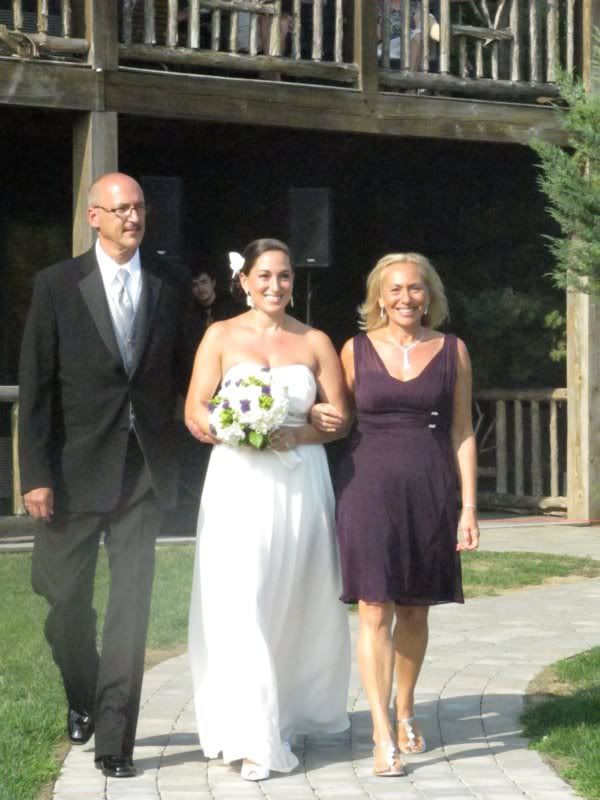 Gorgeous bride and her parents. I literally grew up in this girls house. She was my first friend when I moved to NY from California in 1991.
Newlyweds!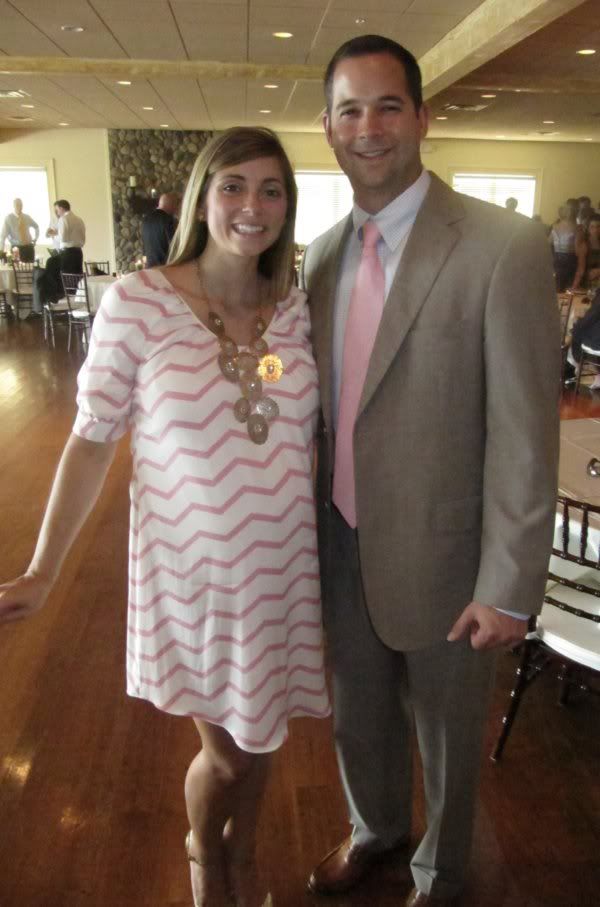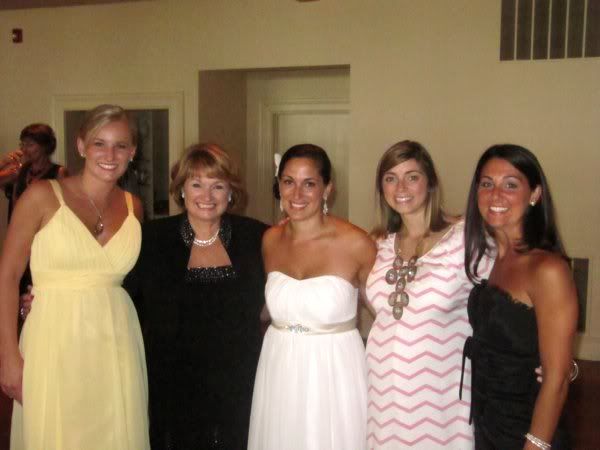 Love these peeps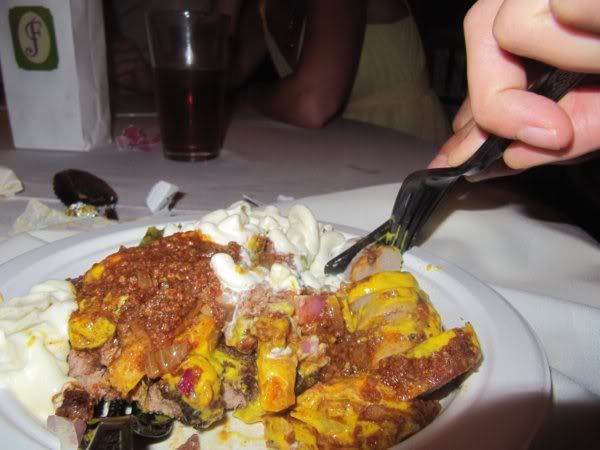 A great way to end the night and trip for that matter
Sunday Morning we were up at butt crack again 4am to catch 6am flights. It was rough but we were home by noon and sleeping by 1pm, naturally spending all day Sunday catching up on sleep. I felt surprisingly well rested this morning.
We made the rounds, spent time with lots of friends and family we don't get to see often and celebrated a great friends marriage, it was a trip well worth the travel!