Last Sunday while daddy was golfing Mom took Jake and I for a nice long walk.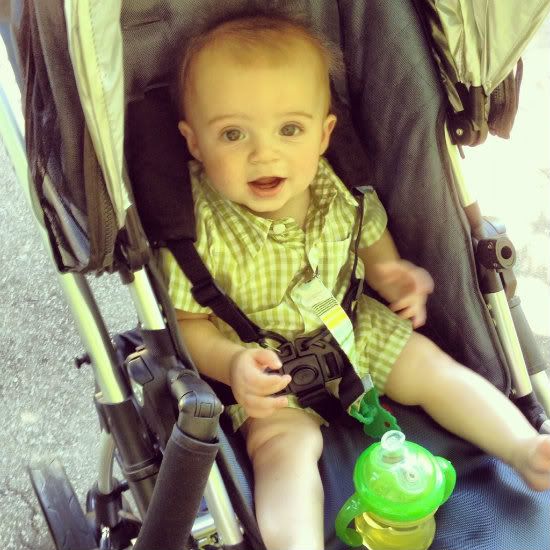 We went on this walking trail that had a creek beside it. I laughed and laughed watching Jake play in the creek.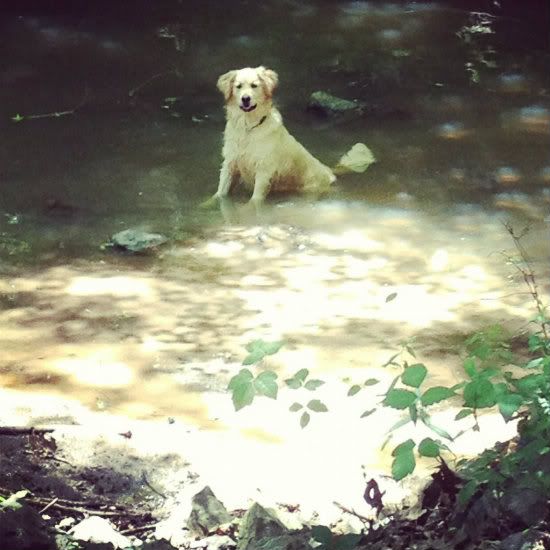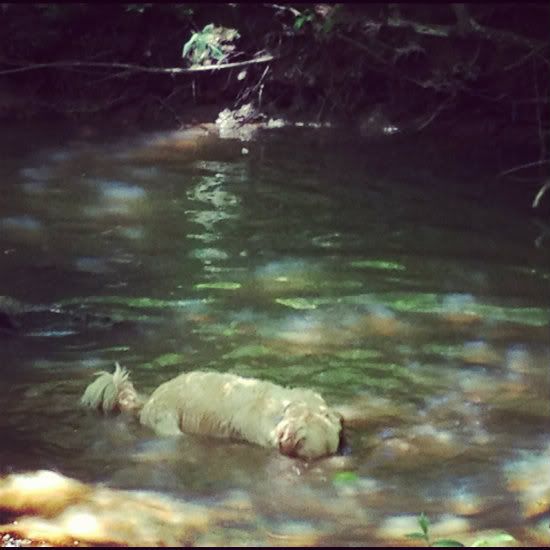 And THEN at the end of the path was a swing set!! WEEEEEEEEE I love the swings.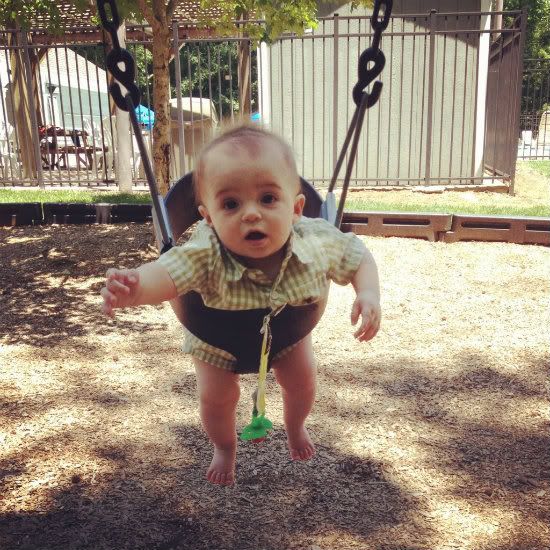 Thanks Mom, for a great day!