If there is one thing my husband and I agree up when it comes to home decor it's that we both LOVE white kitchens. Hands down we are just white kitchen people. We didn't want that to stop us from buying a home though because kitchen cabinets can be changed. When we were house hunting we almost built a new construction home in a neighborhood called
Robbins Park
. Walking through their model we homes we feel in LOVE with their open airy decor and open floor plans. However, these top notch homes came at a price tag that was going to end up being more debt than we wanted to take on. We acheived our open floor plan dream with our new home on Linksland and now are working to give it that open airy feel. First, here's some our inspiration. These are photos of the Robbins Park model homes.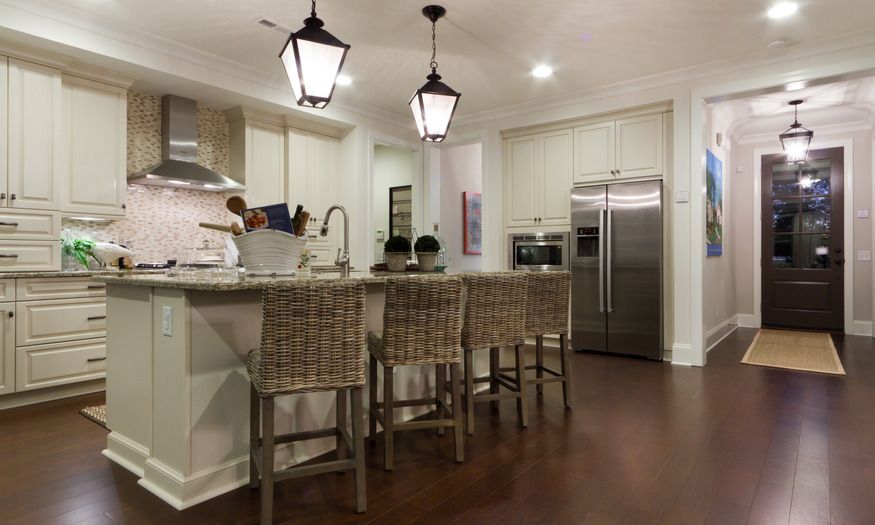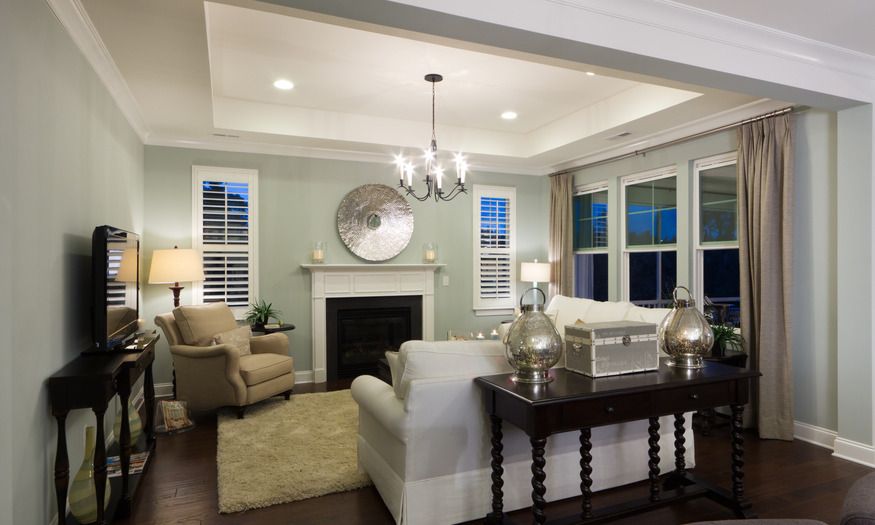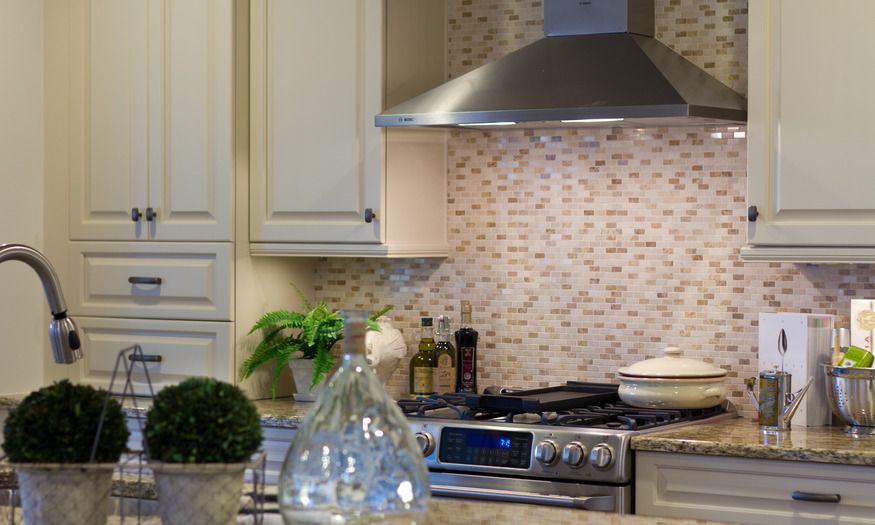 Beautiful right?
Here's a picture of our kitchen now...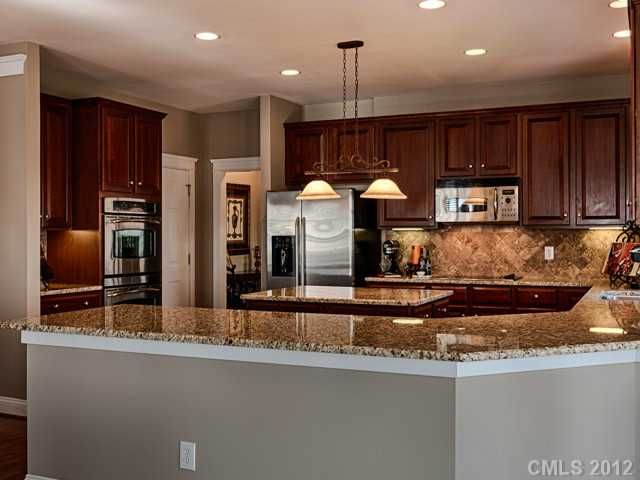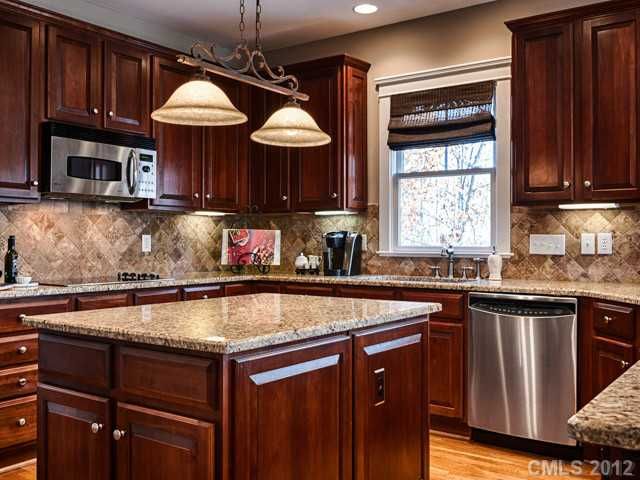 And this was mine and lindsey's sad attempt at painting the cabinets white/cream to see what it will look like. bahahahhaah.
Pretty terrible visual...guess we'll just have to wait for the real thing!! The cabinets are being repainted on Feb. 14th! Happy Valentines day to me.
The other thing we loved in these robbins park model homes was the pale blue paint. I would never think of doing so much blue in a home but it's so pretty and if you go pale enough with a touch of gray it really can act as a neutral. This past weekend we spent some time picking out the perfect white cabinet color and the perfect blue/gray wall color for our new home. This is what we ended up with.
Sherwin Williams "creamy" and Benjamin Moore "gray sky" All the trim in the house will be Sherwin Williams "pure white"
Hunter and I read in a design book that you should look at your wall color as a pair of pants. If someone told you, you had to wear the same color pants for 3 years what would you pick? If you went with your royal blue pants you might have fun wearing them for the first month but after a while you'd get sick of them and probably run out of ideas of tops to pair with them. But a pair of Khakis you could probably wear all three years, never run out of top ideas or tire of them. Interesting way of looking at it...I think i could wear Gray sky pants for three years. Could you?