We ended my maternity leave with a bang by traveling to Naples Florida on Thursday morning, taking baby Hunter to meet his great grandma and enjoy a little Florida sun!
Thursday when we got there we settled in and MeMe immediately encouraged us strongly to go out to lunch just the two of us. Lets be honest she practically kicked us out of her house and kidnapped our baby and we are so glad she did. The turtle club restaurant is a favorite of most on Vanderbilt beach and it was a Beautiful afternoon.
That evening we noshed on wasabi peas, drank champagne and caught up on the back lanai. For dinner MeMe made us my late Papas recipe for
beef stroganoff
. It was the meal he made to win her over on their first date at his house. All it includes is....
Stew beef
Can of cream of mushroom soup
And package of Lipton's onion soup mix
You can of course fancy it up by adding mushrooms, or even some red wine and cream but it's good just the way it is. She served it with peas.
Back to the trip. Friday was rainy so we slept in and then spent the day shopping! Have you all ever heard of
Charming charlie's
??? It is accessory heaven!! Wall to wall accessories and cute clothes organized into racks by color all around the 10-30 dollar range. Why doesn't Charlotte have one of these stores??? I had a field day in here and as payback had to accompany hunter to a golf store but it was all worth it.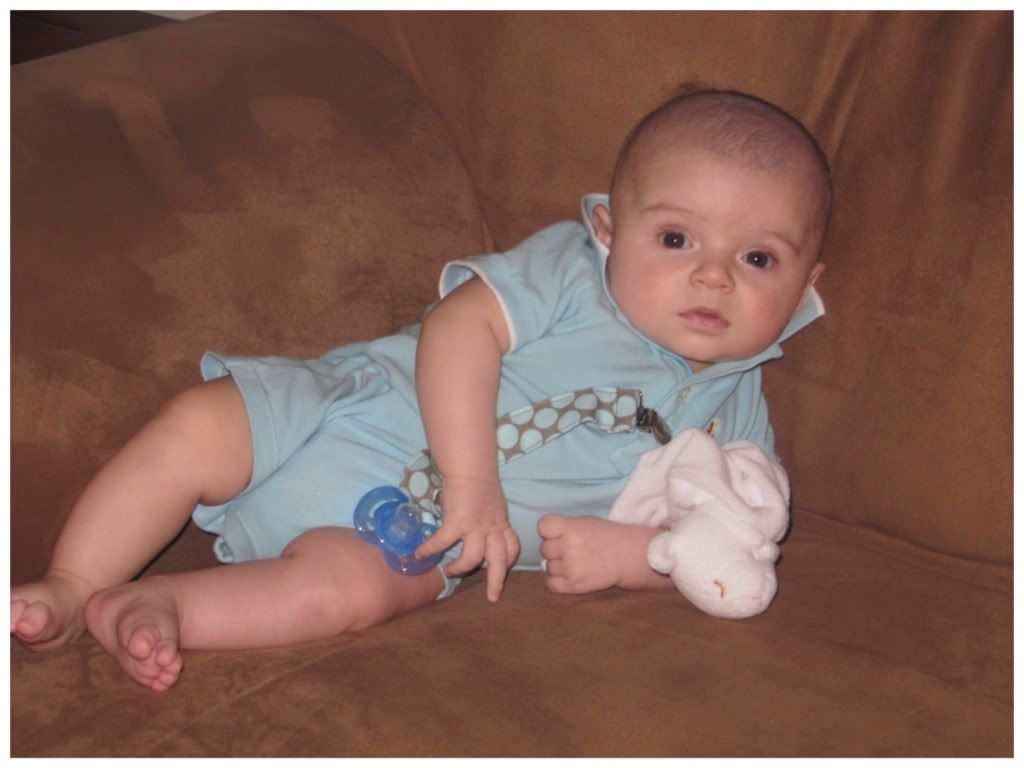 Friday evening we noshed on cheese, crackers, and white wine. That night hunter cooked us a fabulous dinner of steak with spinach, mushrooms, roasted potatoes, and couscous.
Saturday the sun came out again and we hit the beach. We loooove the beach and hope to have a baby who loves it as well. We had a blast snapping pics of his first time with this tootsies in the sand and feeling the ocean breeze. I think the sound of the ocean reminded him of his sound machine and hipnotized him to sleep. Were not complaining nothing wrong with a long nap on the beach.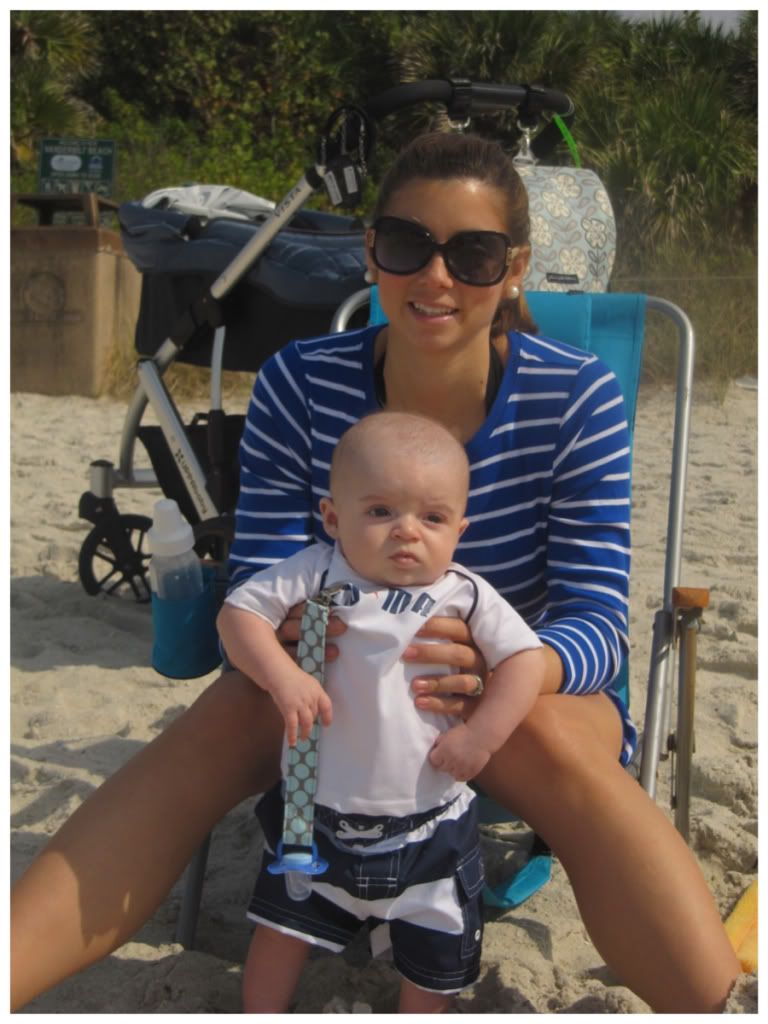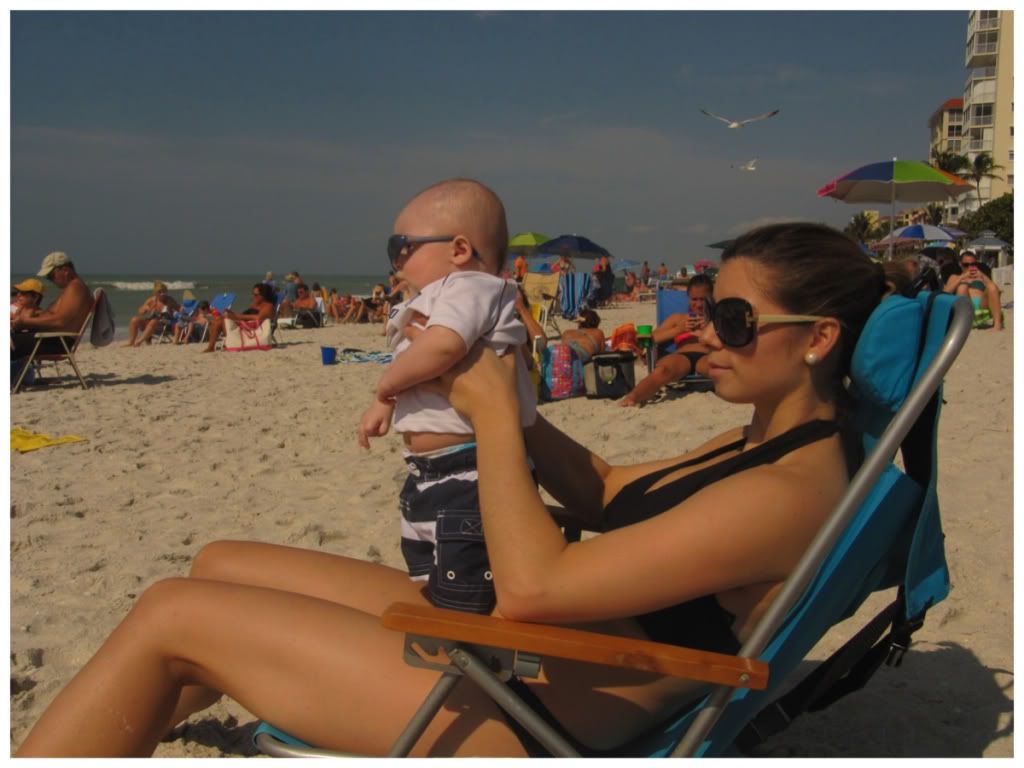 We capped the beach off with a swim in Meme's neighborhood pool/hot tub and then headed out to dinner.
I'm afraid to type it as to jinx ourselves but we have close to an angel baby. He slept on the beach, slept while we pooled it, and slept
during our dinner out. Granted we did time these events after his bottle and playtime so that he was tired but I'm still thankful he works to our schedule and plan and doesn't seem to have an alternative plan of his own :)
Overall it was a wonderful trip, one we hope to repeat every winter. Now it's back to work for me and more changes for our new little family. Wish us luck and say a prayer for sweet baby Hunter that he adjusts to daycare well.