Little late on this post but I wanted to get it recorded in my blog anyways. I discovered on the
cutest blog on the block website
that they easily turn blogs into books. I can't wait to get all my pregnancy posts, family and friends trips, and Hunters good eats from 2010/11 in print. A great modern way to record memories... No picture box for us. (even though boxes of pictures are kind of fun to go through).
Onto the post... We traveled to northern Virginia for new years. Stayed two nights with friends of ours Jon and Sarah and then a night with my parents. My parents live 3 miles from our friends making it super convenient to hop back and forth and for my parents to watch baby hunter on new years eve. Yep you heard that right... Mommy and daddy's first night away from baby. We did dinner with friends then back to Jon and Sarah's house to party! They had about 15-20 people over and 7 dogs!! Yes, 7 dogs!! Sounds overwhelming but it actually worked out fine. Jake had tons of fun and all the dogs were really well behaved.
I teetered with the idea of hitting the bottle and staying up all night partying or hitting the hay shortly after midnight and taking full advantage of my uninterrupted nights sleep. I went with the later. :) But had fun while I was awake :). Thanks mom and dad for taking such good care of the little man that night. Mom says they still have it!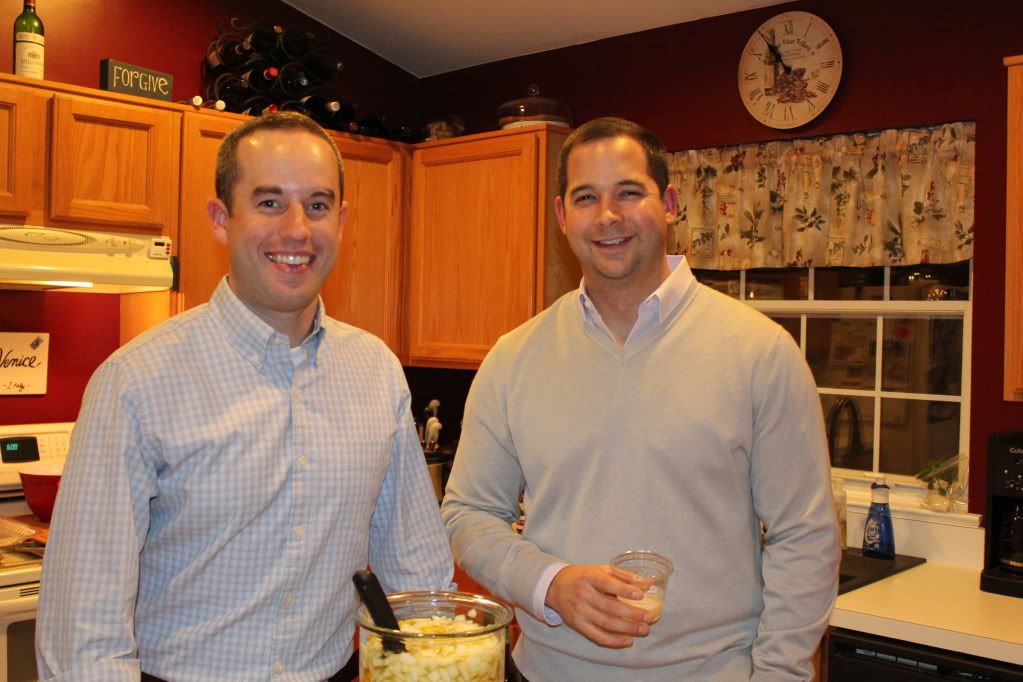 Emma wondering why all these dogs are in her house :) sweet girl!!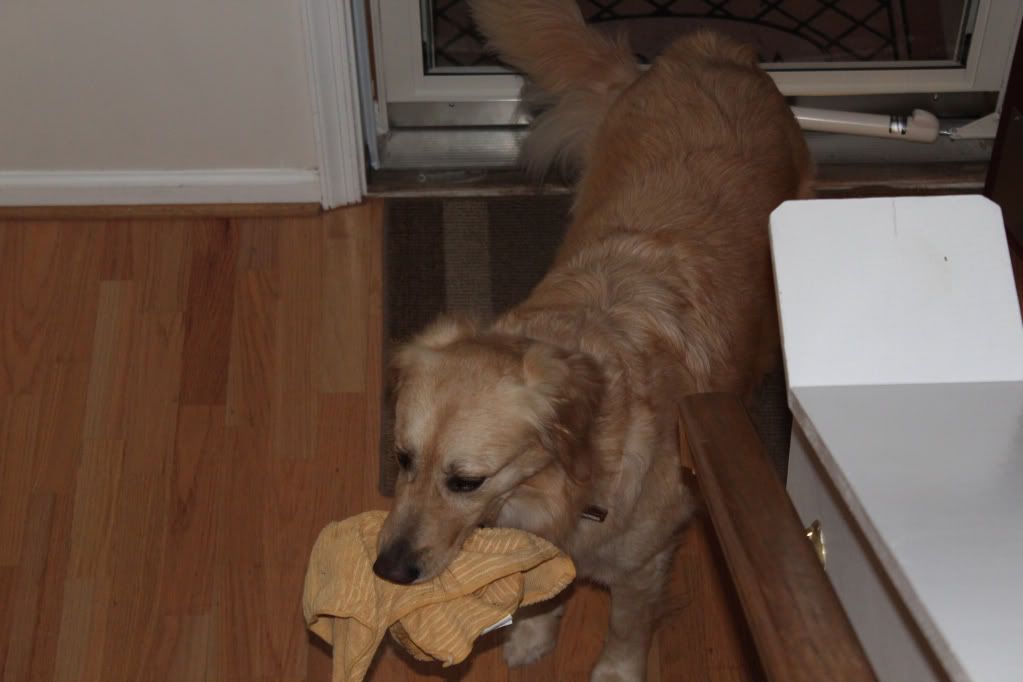 Doesnt matter who's house he's at... He'll steal your towels!!
The gracious hosts!!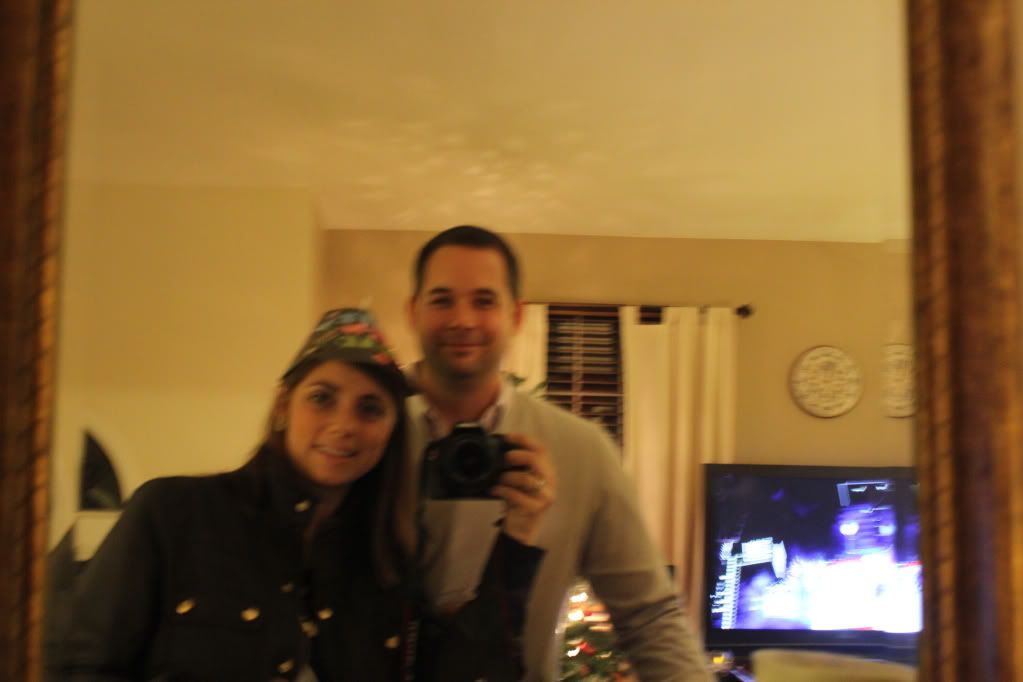 Happy new year!
New years day we did the traditional lunch of hogs jowls, black eyed peas and collard greens at my parents house.
First up though
bull shots
to cure the new years eve hangover. Well, Hunters not mine, I was in bed by 12:30 remember :)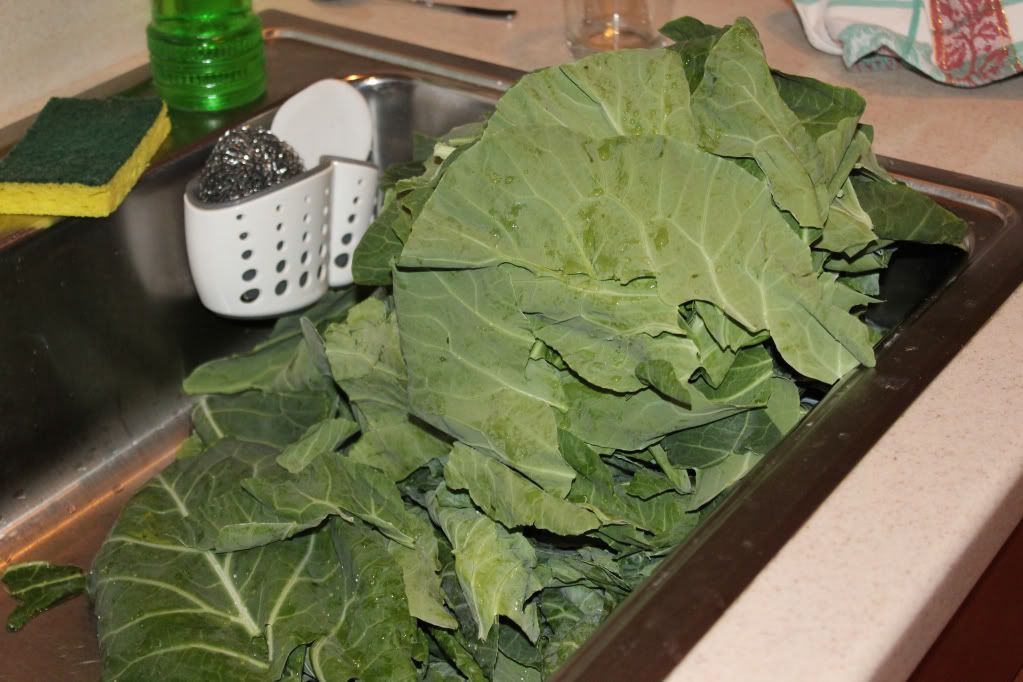 Wishing you health, wealth, and good luck in 2012