What a fun three day weekend we had! My cousin Shannon who's a sophomore at a nearby college decided to come stay the weekend with us and see the baby for the first time. We have loved having her here!! Let me recap the weekend.
Friday after she got in, I saw she was comfortable with baby Hunter so i ran some baby free errands! The post office, dry cleaners, and grocery store all without having to drag the car seat in and out of the car 6 times. Thank you Shannon! Friday night we all went out to a little Mexican dinner and with hunter and I on one side of the booth and shannon and baby on the other we decided to the restaurant it looked like she was teen mom and us her friends supporting her. Ha!! :)
Saturday was girls day!! My friend brandy had planned a day out for 10 of us girlfriends but didn't tell us what we were doing, it was a surprise!! We ended up going to a new trampoline place in Charlotte. Wall to wall trampolines!! It was sooooo much fun and a great workout. Afterwards we all went to lunch. After lunch we tagged in to baby duty and the boys tagged out for a poker night. Shannon and I had a nice evening eating pizza, watching miss America pageant and of course taking care of baby. Shannon was happy to bath little man and do the 11am dream feed. Bless her!!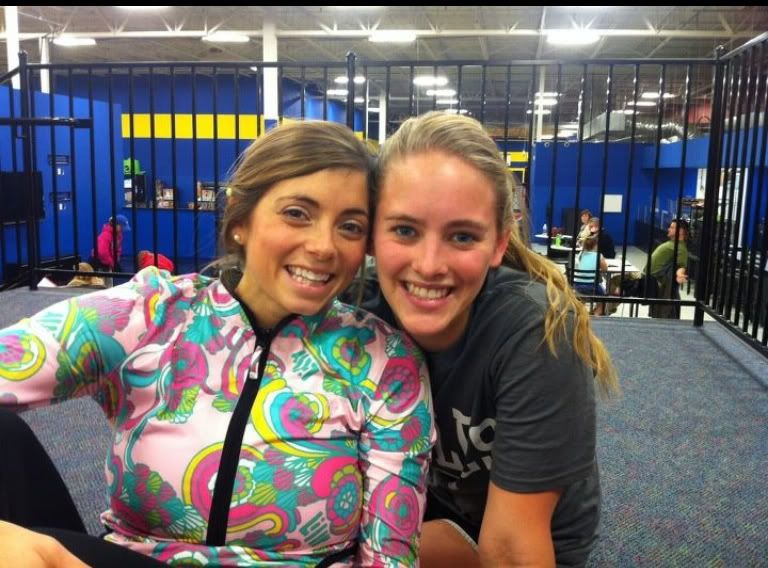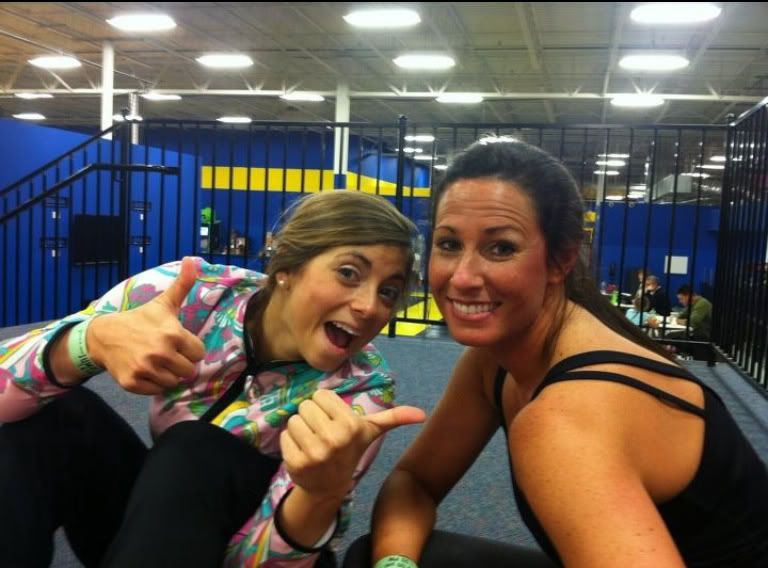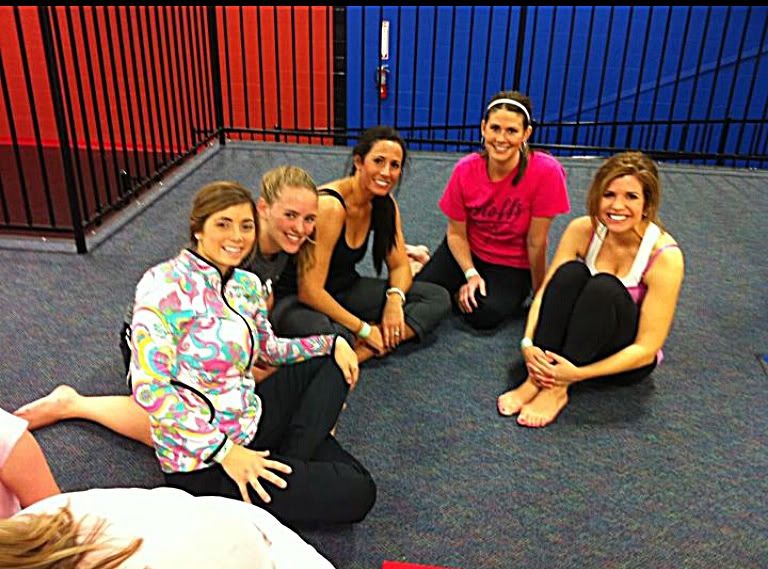 Sunday was equally great! My aunt/uncle/cousin (Shannons family) came to visit for the day from Asheville. Snacks, QT baby time, football and pure relaxation it was a great day with family!! That night Shannon hoped in bath and bottle duty again.... By this point I'm getting used to this fabulous help! :)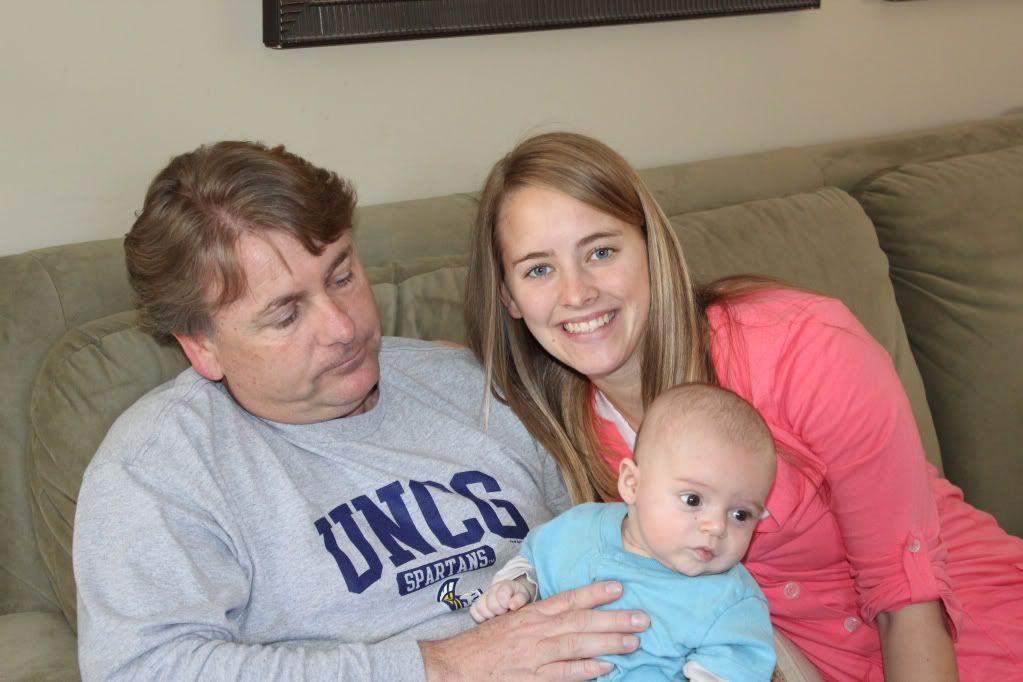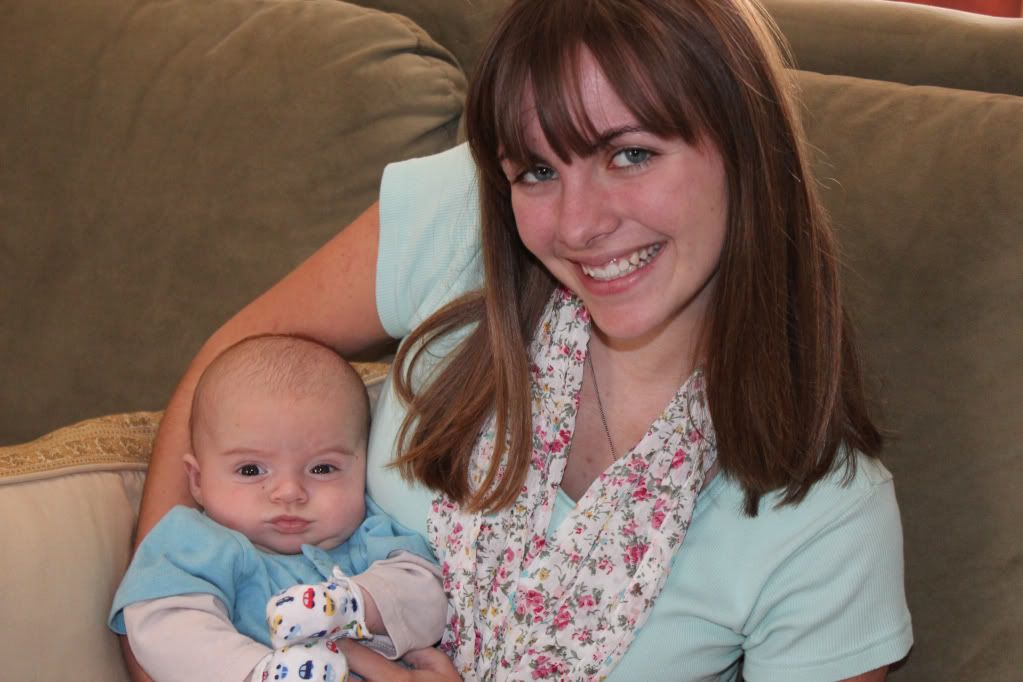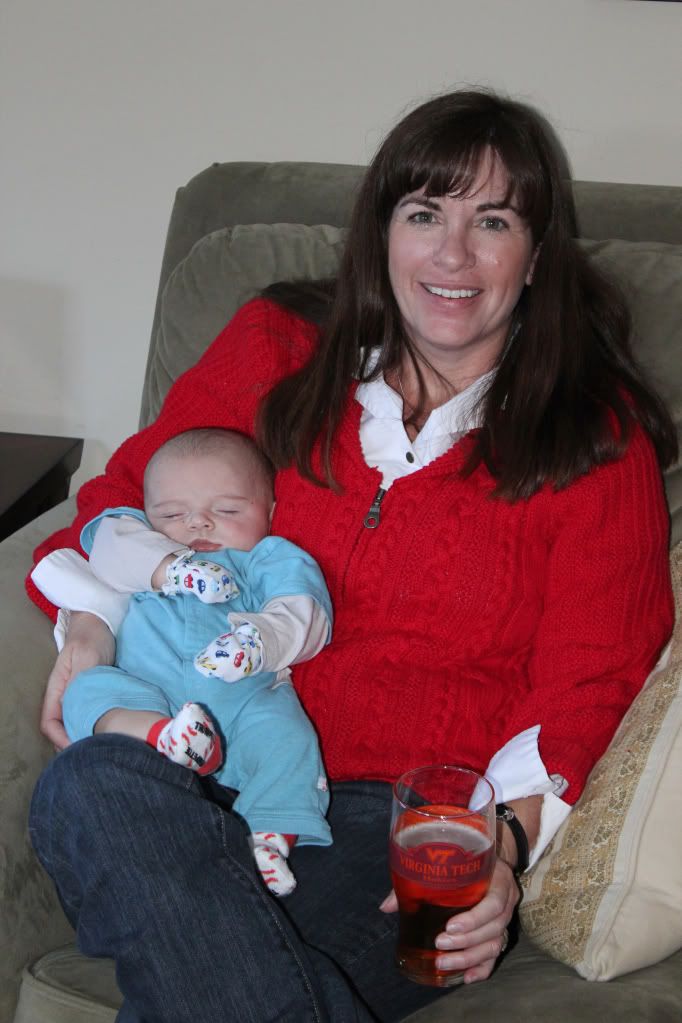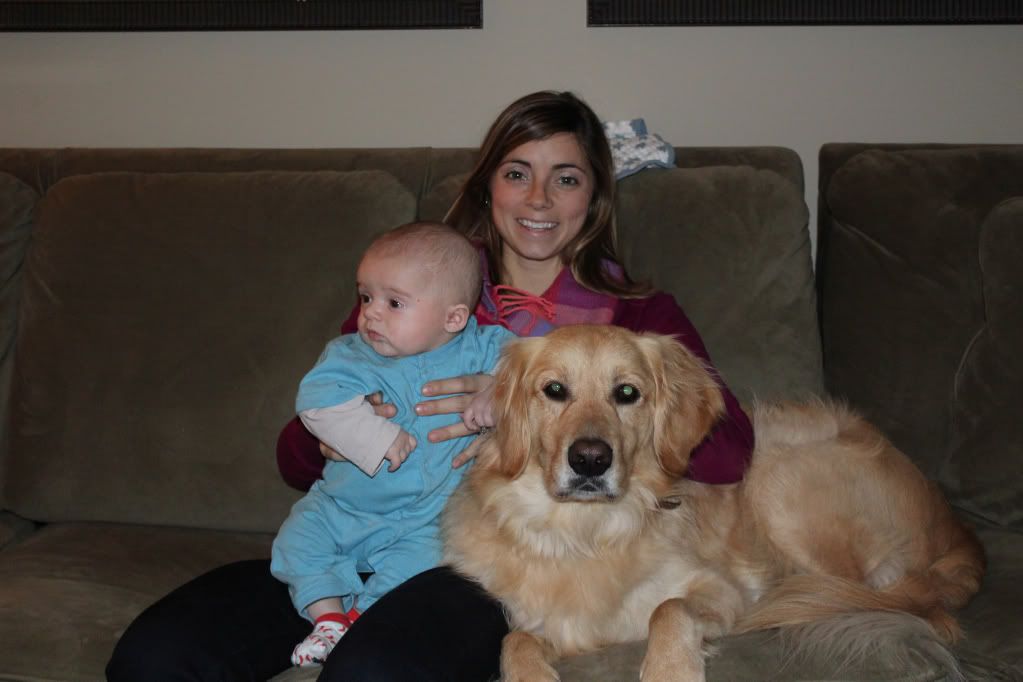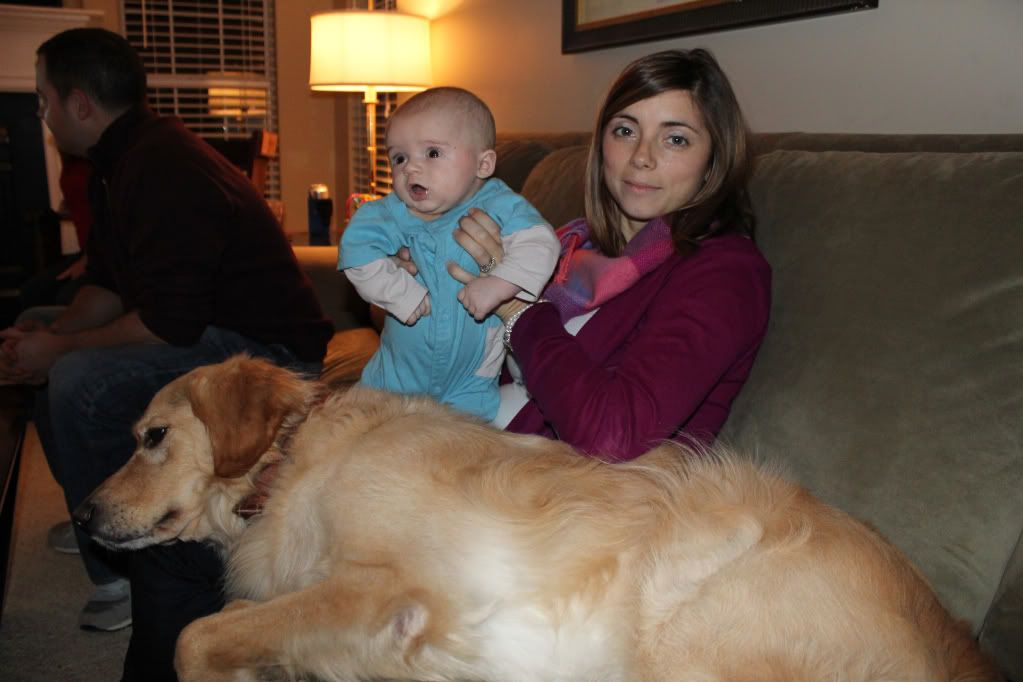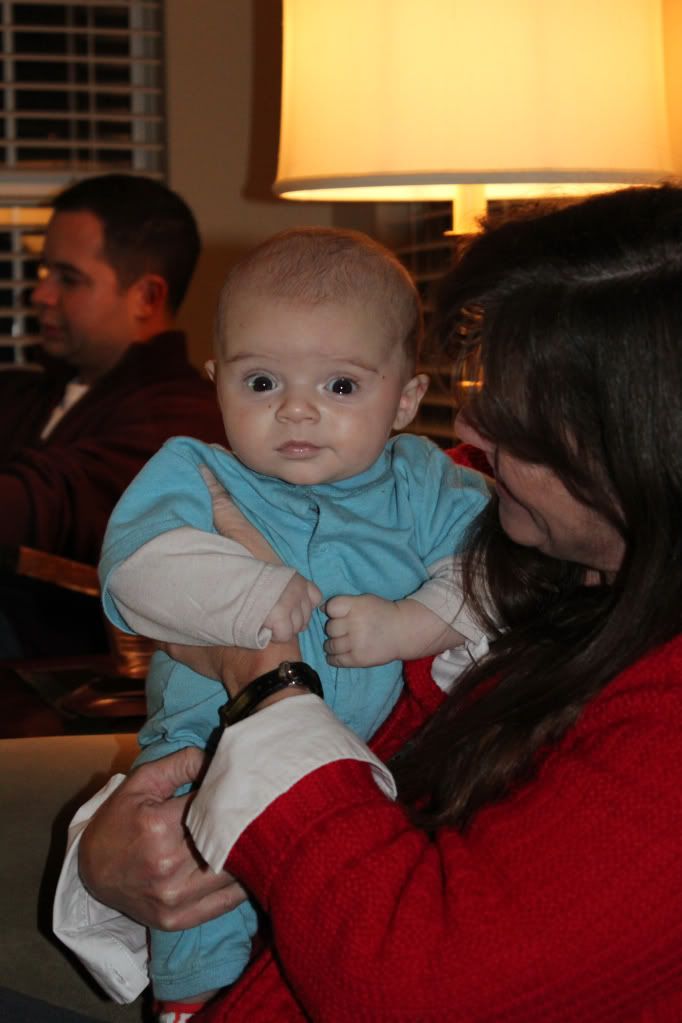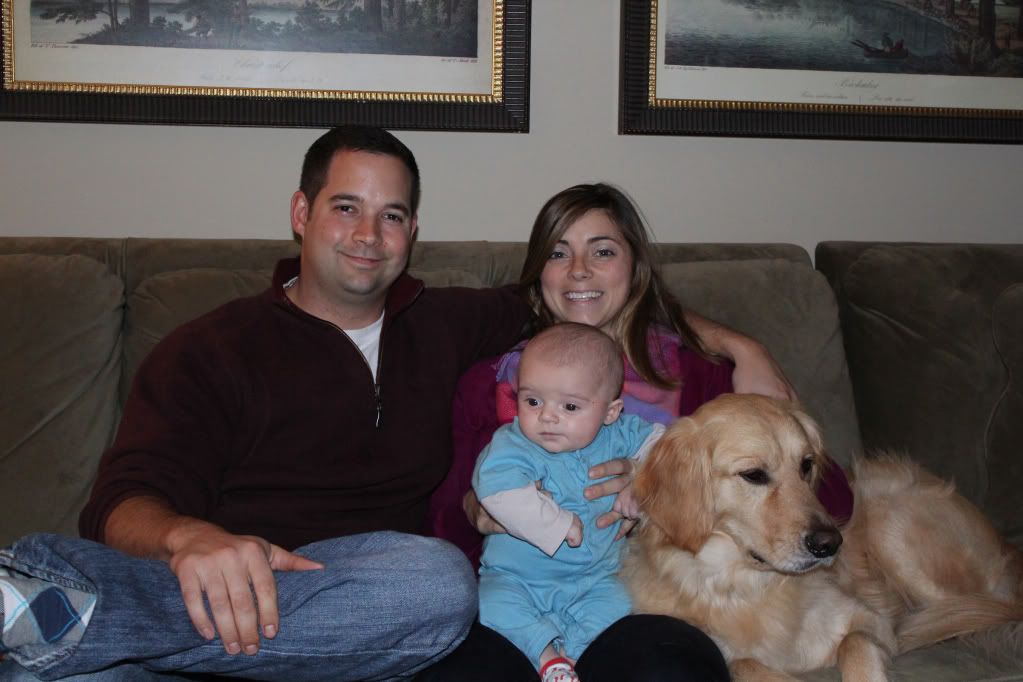 And....here we are Monday. This morning I was able to clean the kitchen, make coffee, and vacuum all while Shannon fed the baby. So this is what it's like to have a baby nanny. I need one :) Shannon come back anytime. We love you! for more reasons than you just being great with baby hunter too, I promise :)