Let's be real, times have changed in the Lunsford household. I no longer have time to follow hunter around the kitchen ad he cooks taking step by step instruction pictures because, well, I'm feeding and tending to an infant. However, I'm still consistently amazed by what the man whips up and puts in front of me on a nightly basis so I've been just snapping a picture before I dig in. I also want to keep documenting these meals for our families future use. So instead of a dinner per post I'll post a weeks worth of what we ate....
And like the rest of the world we are starting the new year watching what we eat so these meals are mostly healthy!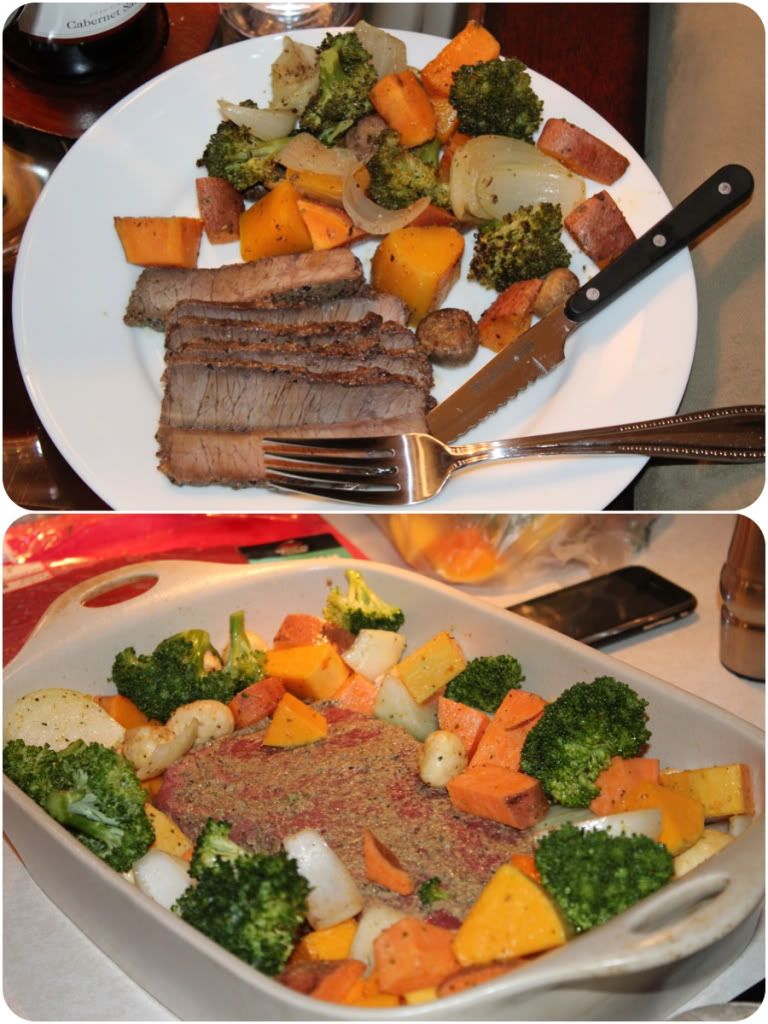 Flank steak with roasted veggies
Spaghetti with meat sauce and a pear salad. That white stuff on top of the pair salad is mayo...don't judge until you try it, its one of my favs!!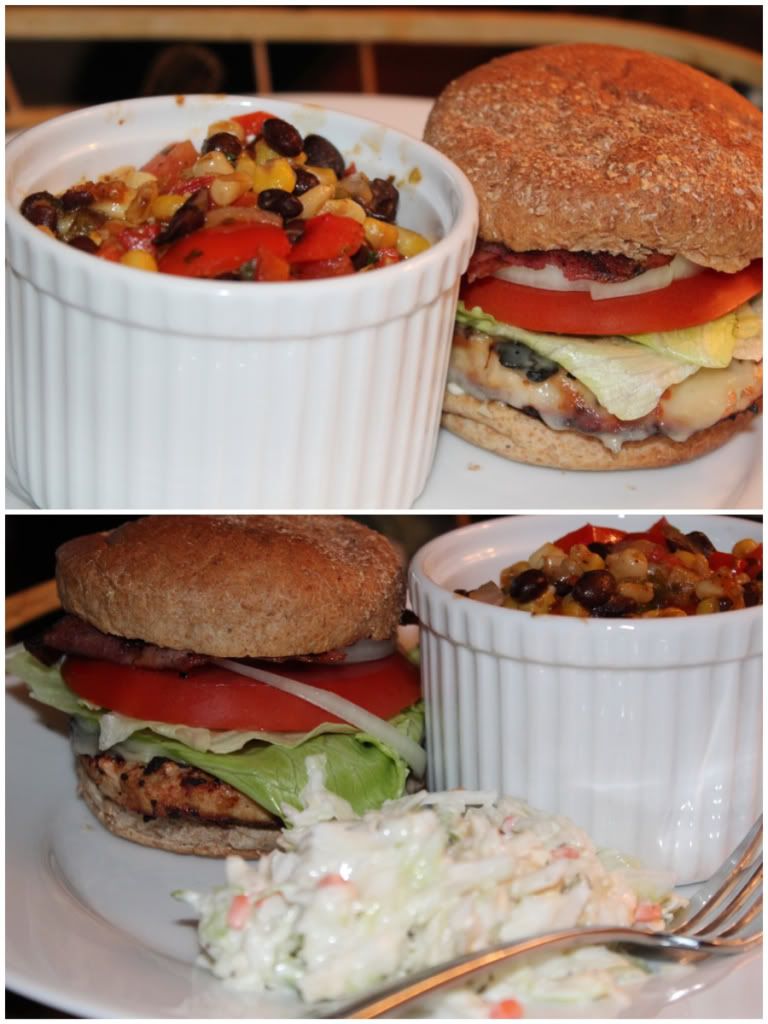 Turkey burgers, a blackbean corn salad and cole slaw!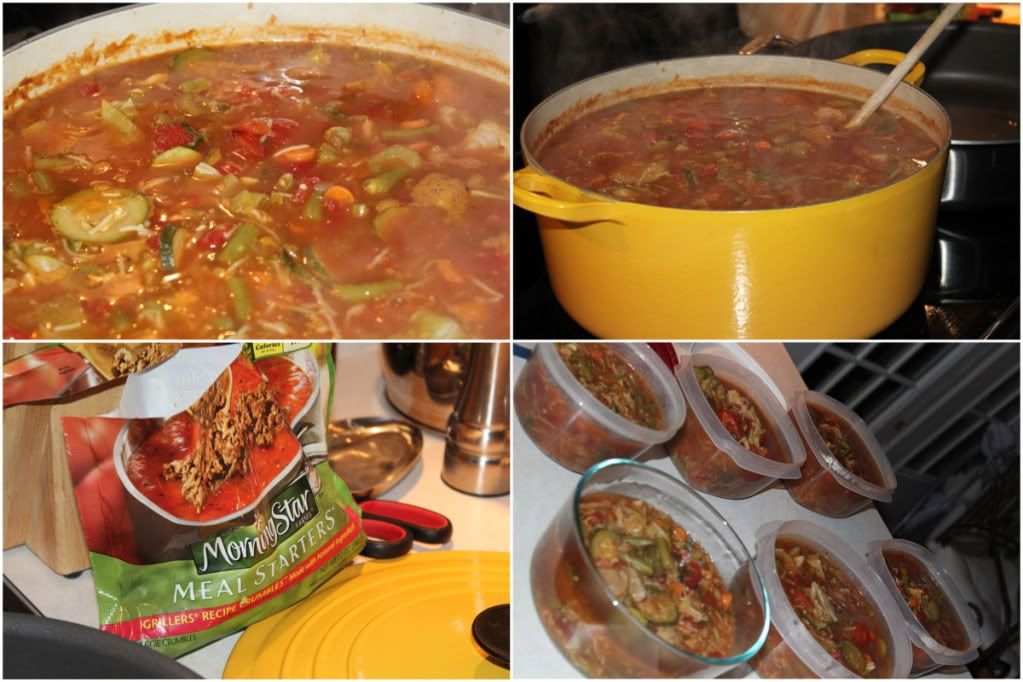 Sacred heart soup
from the sacred heart diet. Hunter made a big batch of this soup for lunches and quick dinners. We both love it and he adds a little morning star meat to make it heartier.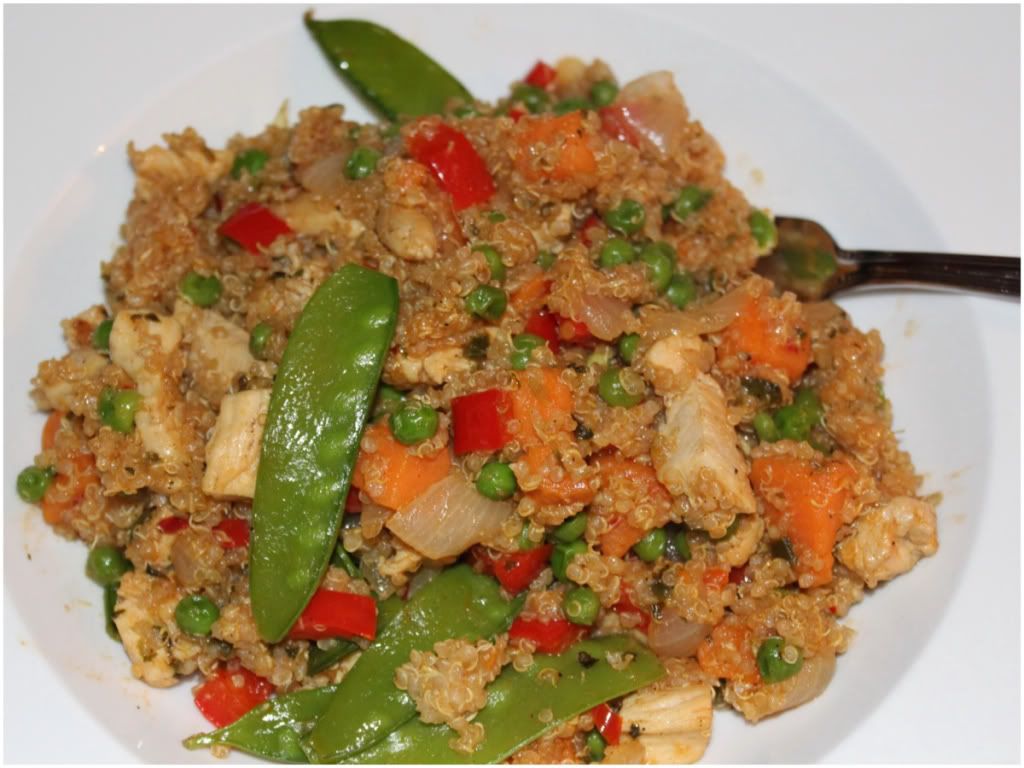 Chicken and sweet potato stir fry. We added snow peas
.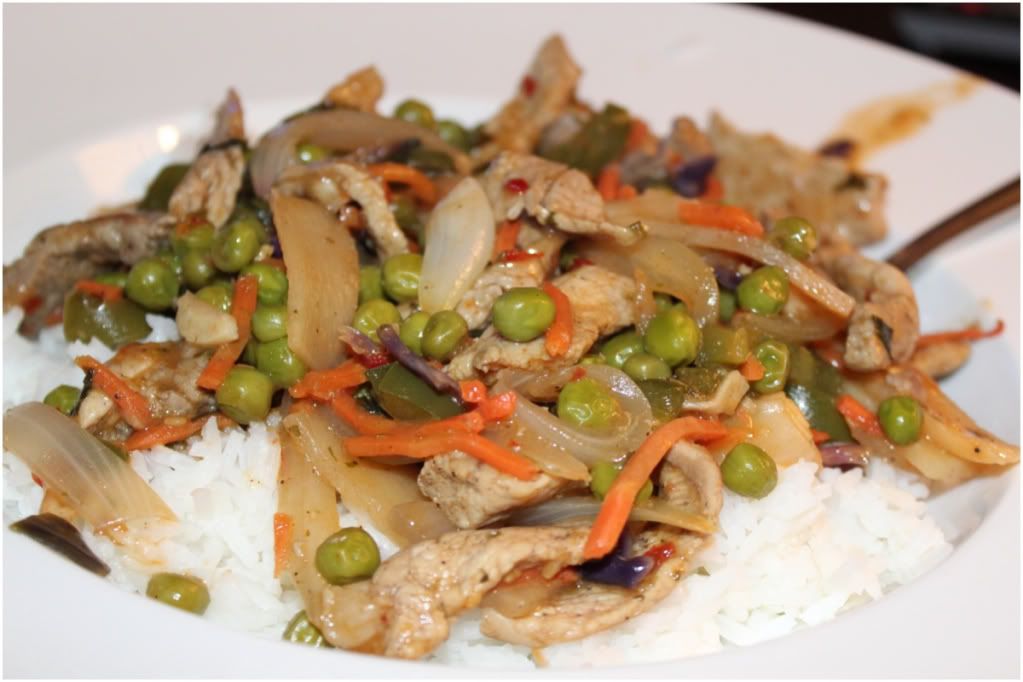 Pork curry stir fry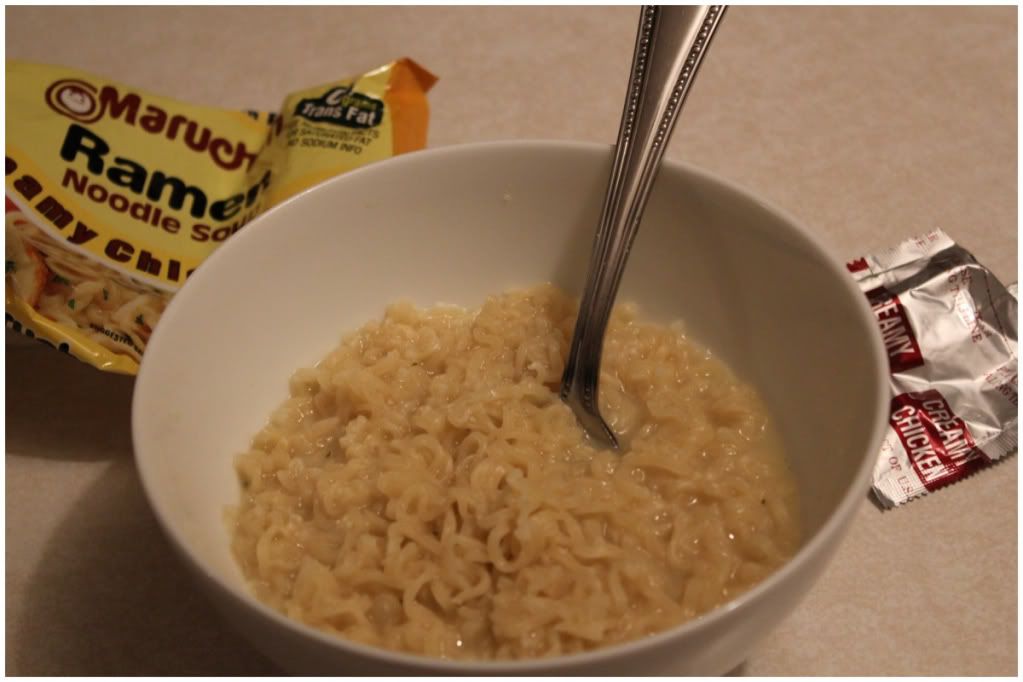 And this is what happens when Hunter doesn't cook dinner, I eat ramen. Creamy chicken, it's the best!! So sad, I know.