Sooooo my mom thinks she's the only one with style in this house....well, she needs to think again because you've never seen a kid pull off a pair of osh gosh overalls as cute as I do. Needless to say, I thought some of you might like to know where I get some of my adorbs clothes aaaand if you don't care, well, I'm fairly certain you never get tired of looking at pictures of me :)
This was my Christmas outfit. Mom saw it at
Janie and Jack
and couldn't resist. I wear the green and red checked collared shirt with just jeans too! Oh and they arent pictured but I wore it with some sharp looking
loafers
!!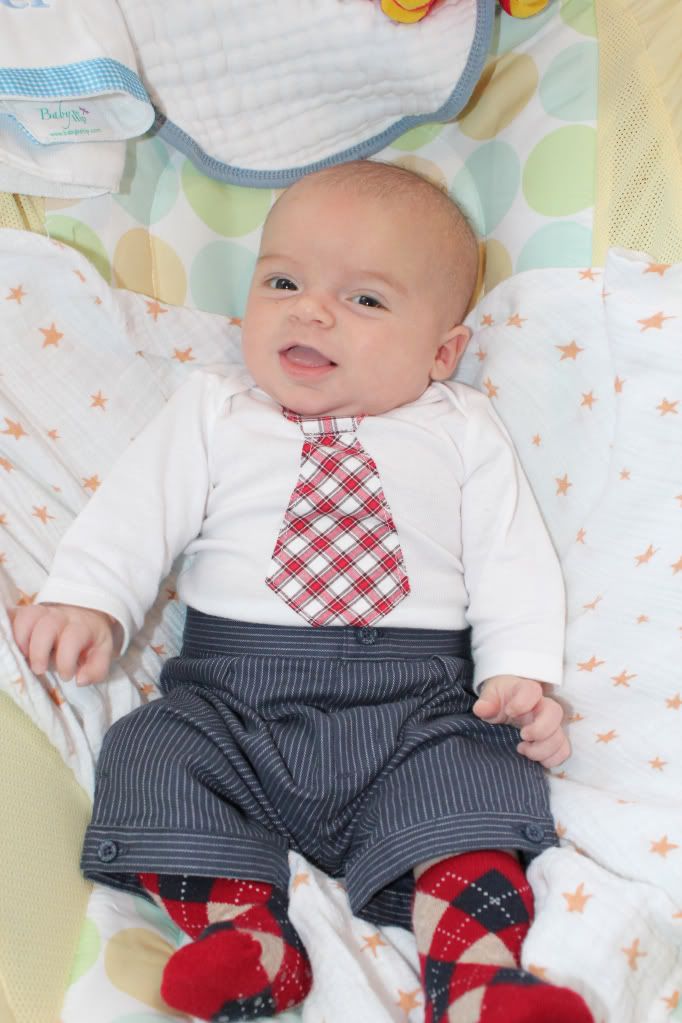 Oh the infamous tie shirt. Don't I look spiffy? I wore this on christmas eve but since the tie is a onesie it was still comfy. My tie onesie is from
etsy
my pinstripe pants and socks
Janie and jack
.
Mommy loves her some
osh gosh
. I have a feeling I'm going to own a pair of these in every size until I'm 18 :) my onesie is
carters
...they're the best!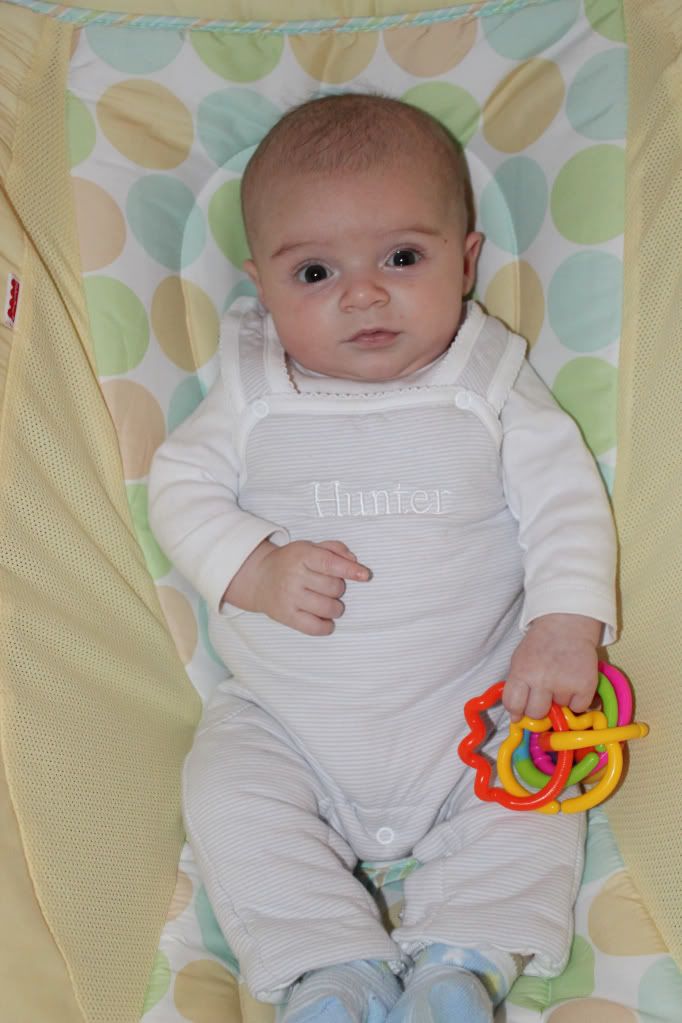 These overalls are super warm and cozy. Mom got them for me from
restoration hardware baby & child
.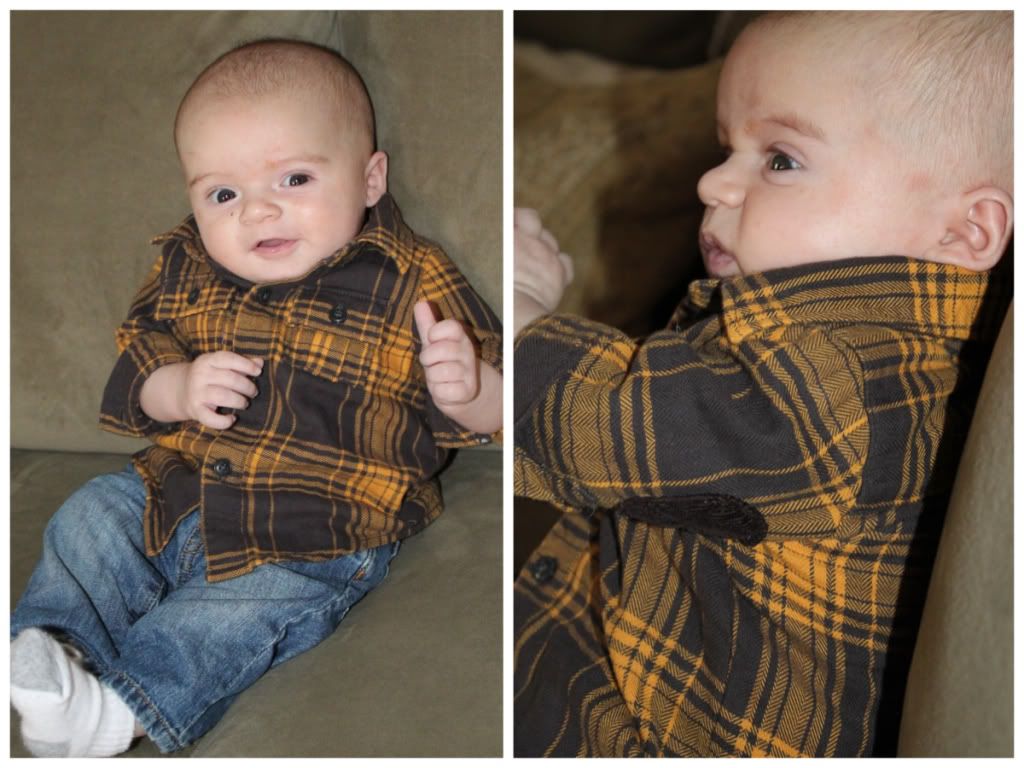 And lastly sometimes I ditch those little boy clothes and dress like a little man :) this is a
Baby gap
outfit jeans and all. Don't overlook my corduroy elbows. This outfit is paired perfectly with my
duck boots
...booyah!! Can u say stud muffin??