I feel like my whole life is just randomness right now. We have SO much going on but not one event in praticular is big enough for a full blog post. So instead here's what filling our lives right now.
1. We are trying to wean HL5 from his swaddle. Everything I read says 3 months 4 months max so its time. He does great napping without it at daycare so Monday night we put him down in his crib for the first time without it. This was what I saw on the monitor.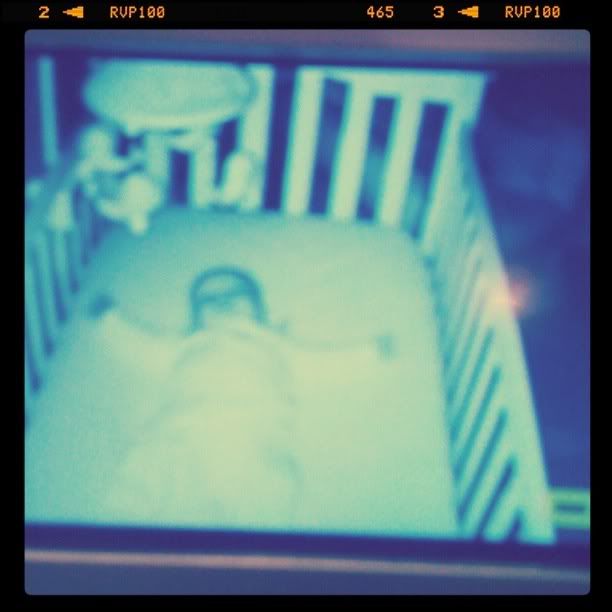 hahaha...I'd say he was enjoying his freedom. He cried out at 2:30am that night though and back in he went. We'll keep trying, and we'll get there.
2. I'm officially addicted to Pinterest. It took me a while and actually took me getting the Pinterest app on my iphone to get me truly addicted. Now I just click on the app and scroll through pins of my followers like i'm scrolling through my facebook newsfeed. Dare I say I check pinterest more than facebook now?? It's a close call! Follow me on Pinterest! (see my button to the right) :) I've even started a board for HL5's birthday. Might be worlds record for earliest start to kids birthday party planning. 8 months in advance, ha! I also bought the stuff to make these homemade granola bars sometime this week. YUM!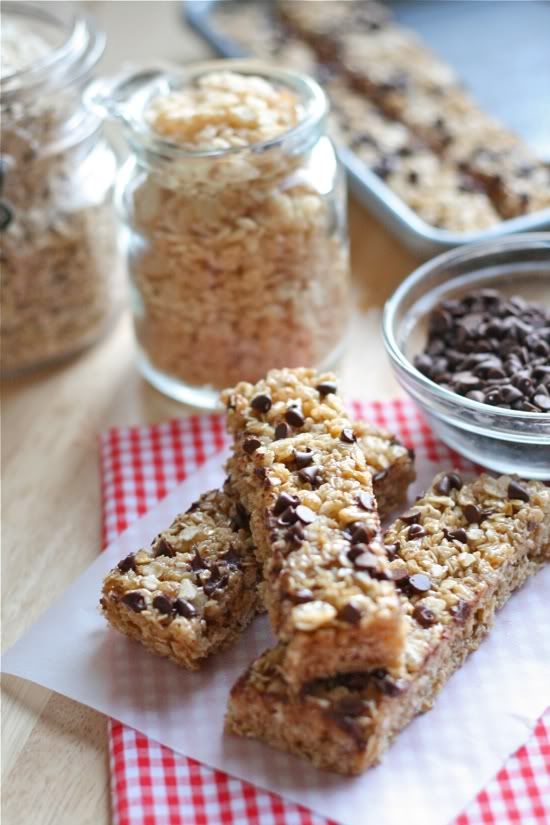 3. Are you watching the Bachelor? We are, of course, and its BY FAR our favorite ever. Courtney is HILARIOUS!!! The stuff that comes out of her mouth, the facial expressions she gives and her actions to back it all up. I LOVE her, I'm sorry, I do. Hunter IV is actually willing to watch this season with me because he also looks forward to her hilarious antics.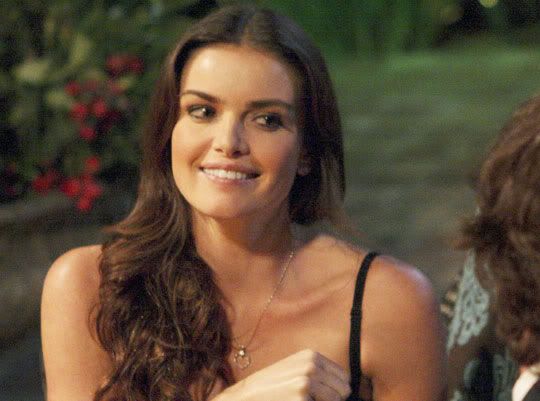 4. My morning routine is NUTS! I'm still not used to it. I wake up at 6:30am and am still not getting into work until after 9am. 2.5hrs of pure craziness before I even sit down at my desk. It goes a little something like this. 6:30 pump, 6:45am prepare Hunters daycare bottles, wash pump bottles etc. 7am shower, 7:30am feed, change and dress Hunter. 8am finish getting myself ready. 8:15 grab all the bottles and pump stuff out of the fridge and head out the door, 8:30 at daycare to drop him off, 9am at my desk to START my day. say WHAAAAAAT my day is just starting. SIGH!
5. Long live the SOCK BUN! Have you heard of the sock bun. I found it on
pinterest
and when I repinned the picture before I watched the
tutorial
I had no idea it really involved using a sock. Check it out, and try it! You'll be amazed! I have no idea how it works, but it works. It's easy peasy and pretty too!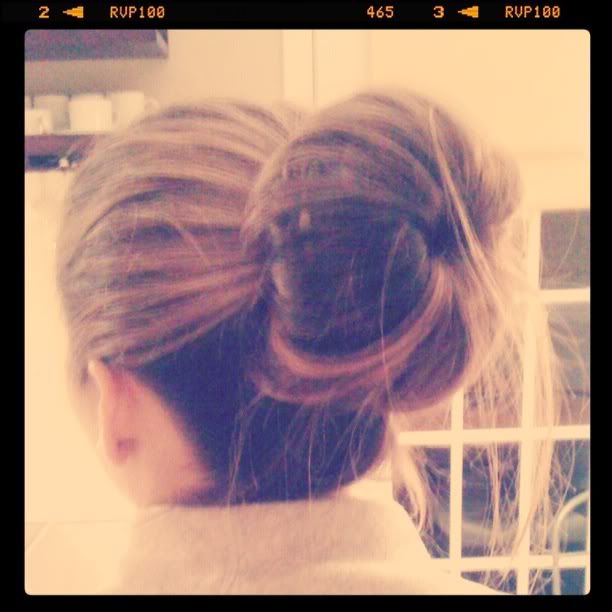 6. I am in two weddings this spring. Which means, two sets of weekend showers, two sets of weekend bachelorette parties and then two weekends of weddings. Busy busy. But fun! I'm making these adorable ring pop favors for one of the showers.
Here's the link
of where you buy the boxes and then its just a matter of buying ring pops and placing them in. How easy is that for something so adorable!?
7. Have you all ever heard of
Allegient Air
?? I feel like I'm in the know of a BIG secret and wanted to share it. It's an airline that flys From different airports up and down the east coast but it only flys TO different ports in Florida. However, flights are SUPER cheap. Hunter and I got both our flights down to Naples last month for a TOTAL of 238 dollars. BOTH! You have to be careful though when you book because they automatically check bags for you, sign you up for flex fare, and give you priority boarding all of which that cost extra money. But remove the bags, uncheck the flex fare box and uncheck the priority boarding box and your good to go. Also you can buy a seat BUT you don't have to. If you don't its first come first serve when boarding.
Do you know anyone in Florida you can visit? If not his the beaches there or better yet hit up DISNEY!! A family of four could fly into Orlando for around 400 dollars. AMAZING!
http://www.allegiantair.com/
8. I keep pump parts in my desk at work. hehehe :)
9. One benefit of being a working Mom that I never realized is getting to look forward to the weekends again. When I was on maternity leave I had no idea what day of the week is was. Monday was no different than friday to me. NOW, I am all smiles on friday and happy as a clam all weekend long with my nugget. Saturday morning he comes into bed with us and I tell him he's NOT going to school today and that he gets to be with mommy and daddy ALL day because its SATURDAY! That makes him happy :)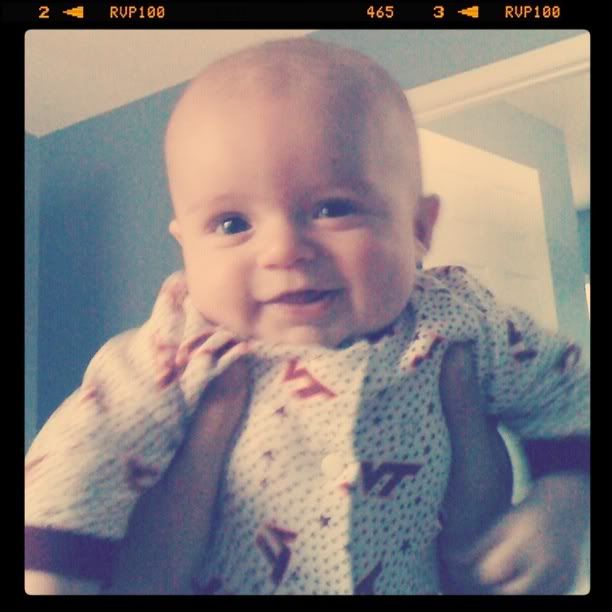 10. Our next SIX weekends in a row are booked. Family in town, trip to the Mountains, girlfriends bridal shower, birthday party for HL5s friend, trip to NYC for another bridal shower, then a wedding. hmmmmmmmm apparently life didn't get the memo that I'm a busy new working mom! oh well, I'm thankful for friends, family and our busy life! xoxo