We're thankful to have Hunter's family near us. His parents recently purchased a condo on Lake Norman putting them 30 minutes away and his sister (
The Stocks
) are only 3.5hrs away.
We all gathered together this weekend to celebrate his Mom's birthday. Our niece Reagan was so good with baby Hunter, covering him up with his blankie and always making sure his paci was in his mouth. She's going to be a great big sister one day. We love seeing the cute kiddos together and of course I can't resist taking a million pictures of them. Here's just a couple from the weekend.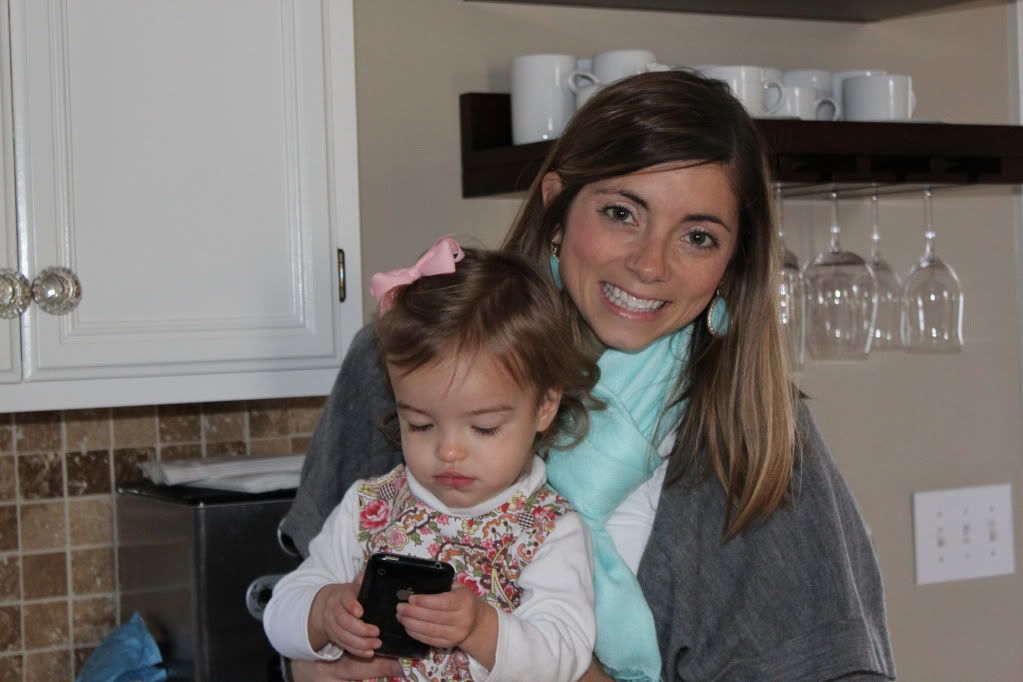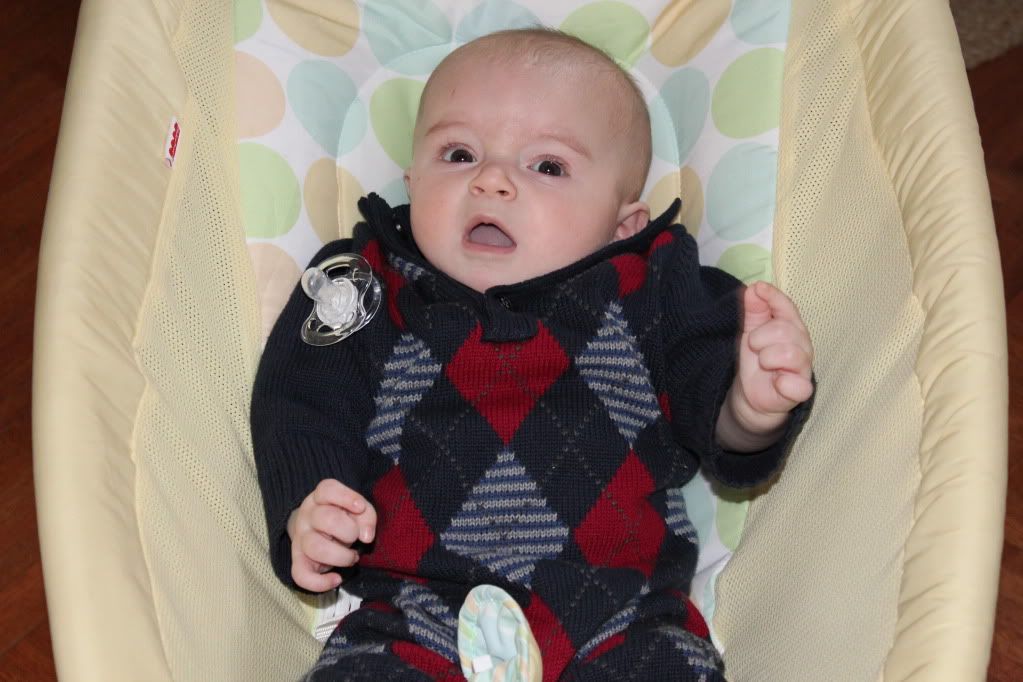 They both share a love for cartoons in the morning.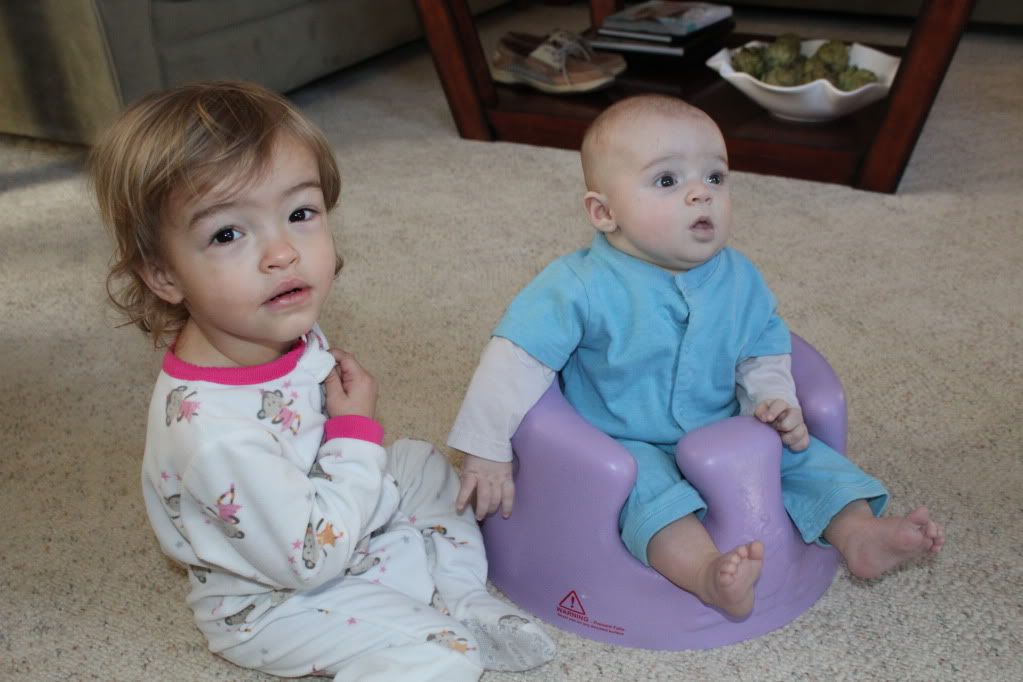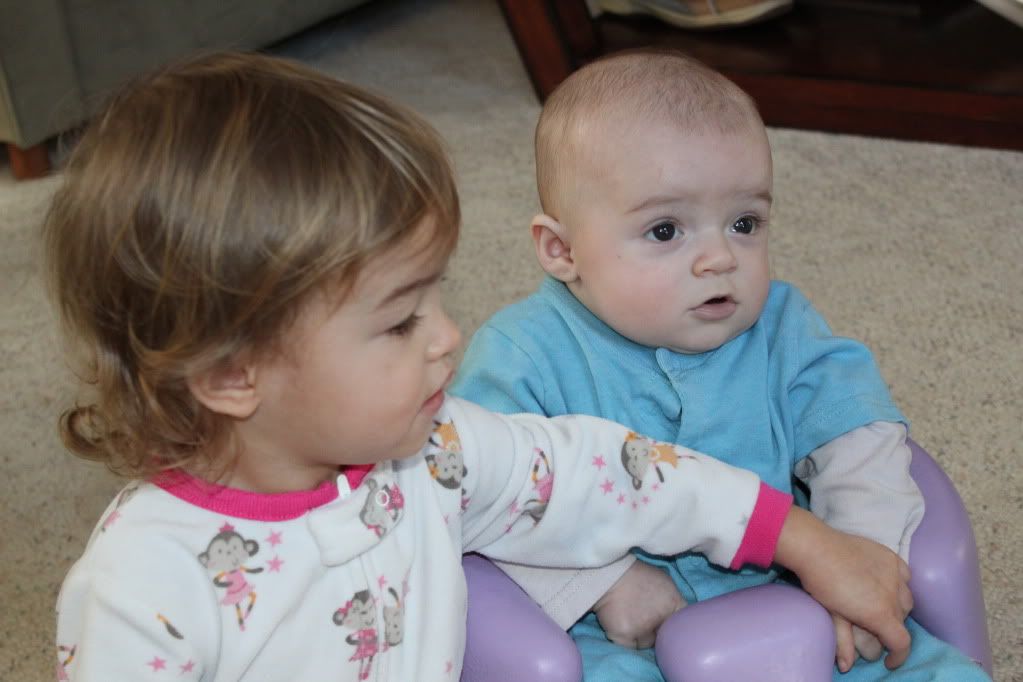 Reagan holding Little H's hand.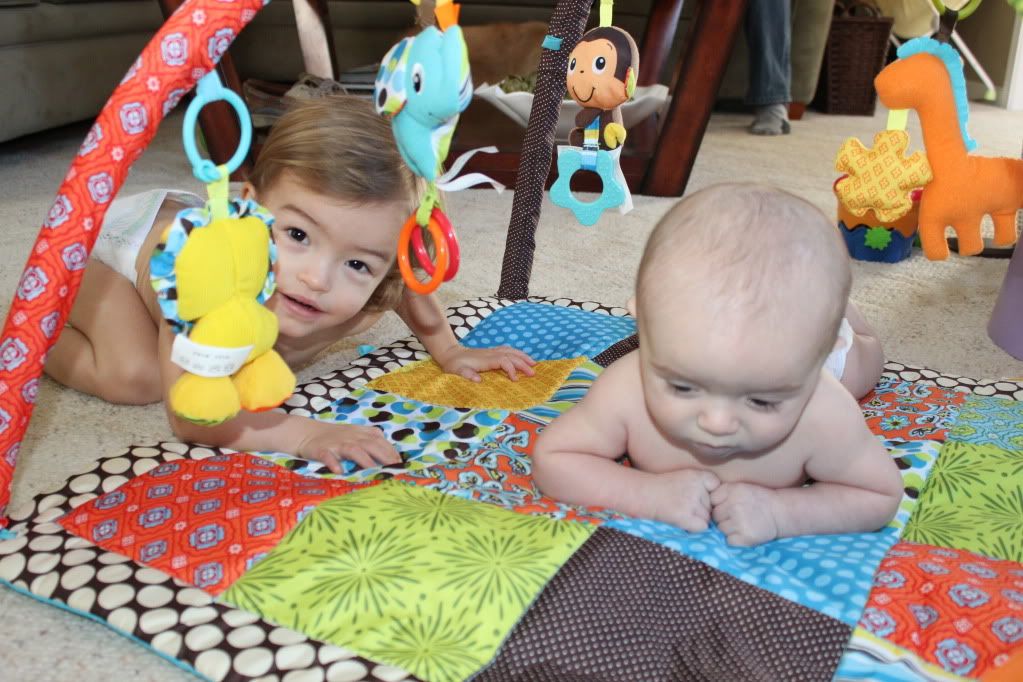 Hunter poopied through his clothes so I got him nekid. Then Reagan went up to Carter pulling on her pajamas and saying "off, off" she wanted to be nekid too :)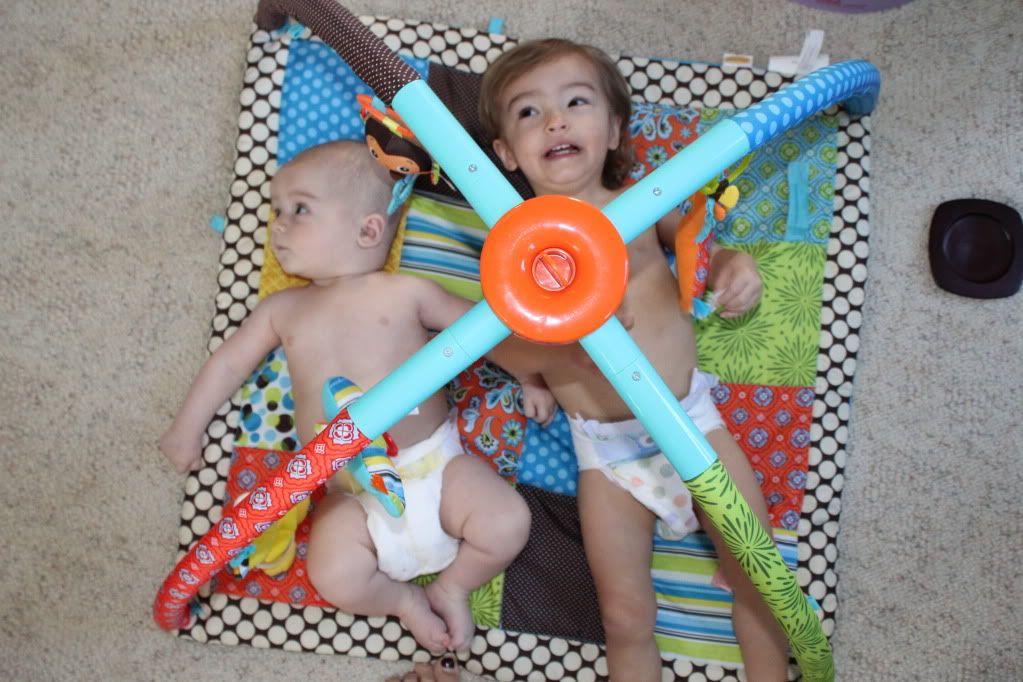 Reagan Cheesing :)
The sweet picture Reagan made Grami for her birthday.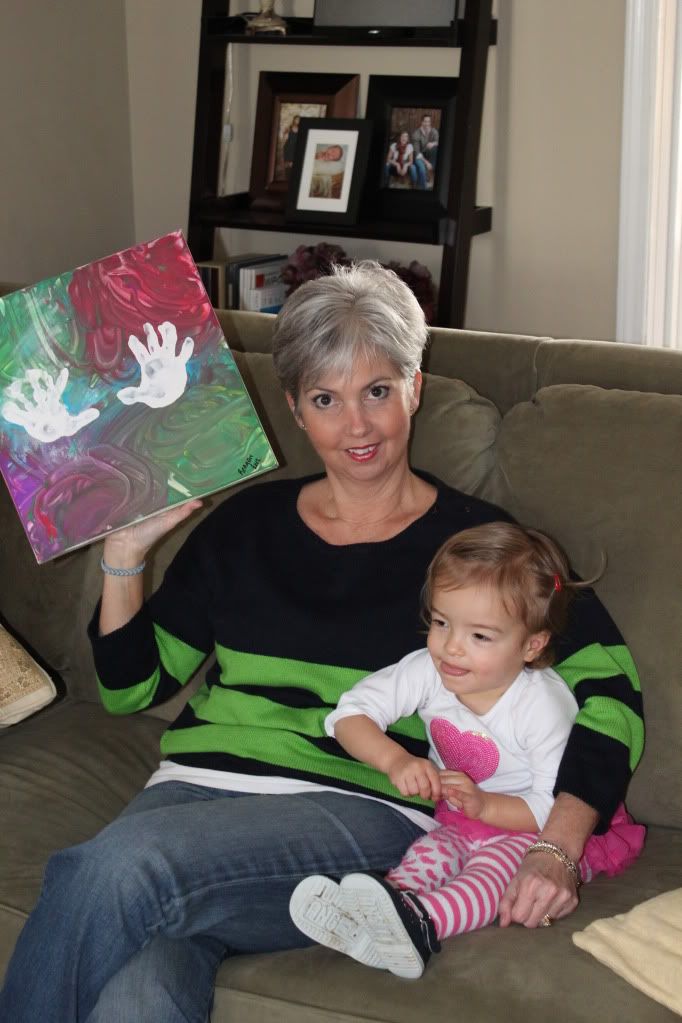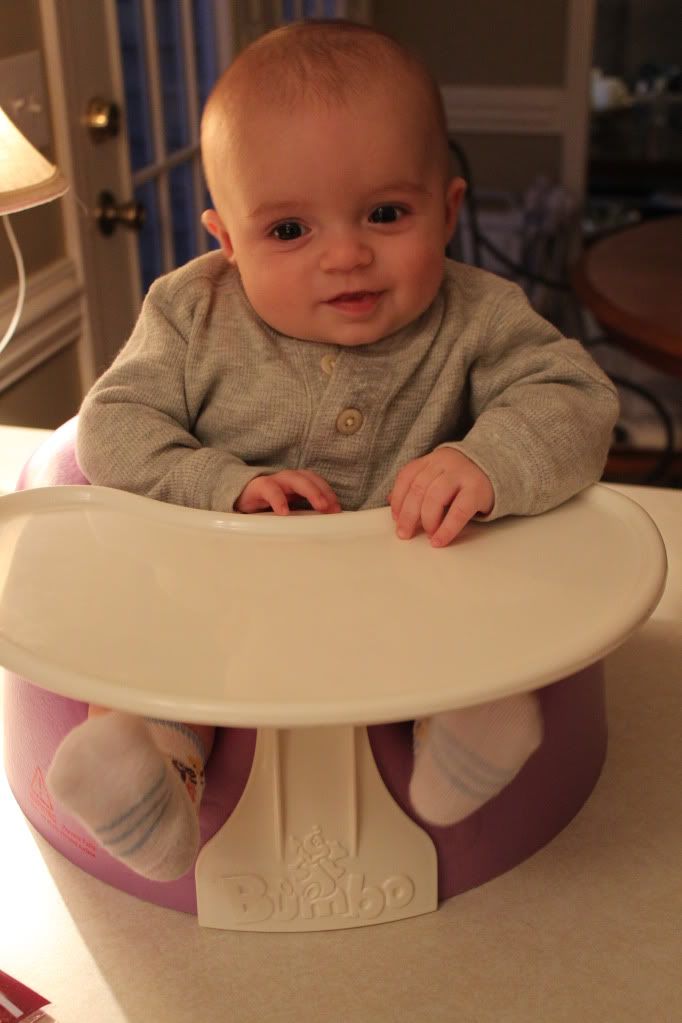 My big boy sitting up in the bumbo cousin Reagan is letting him borrow.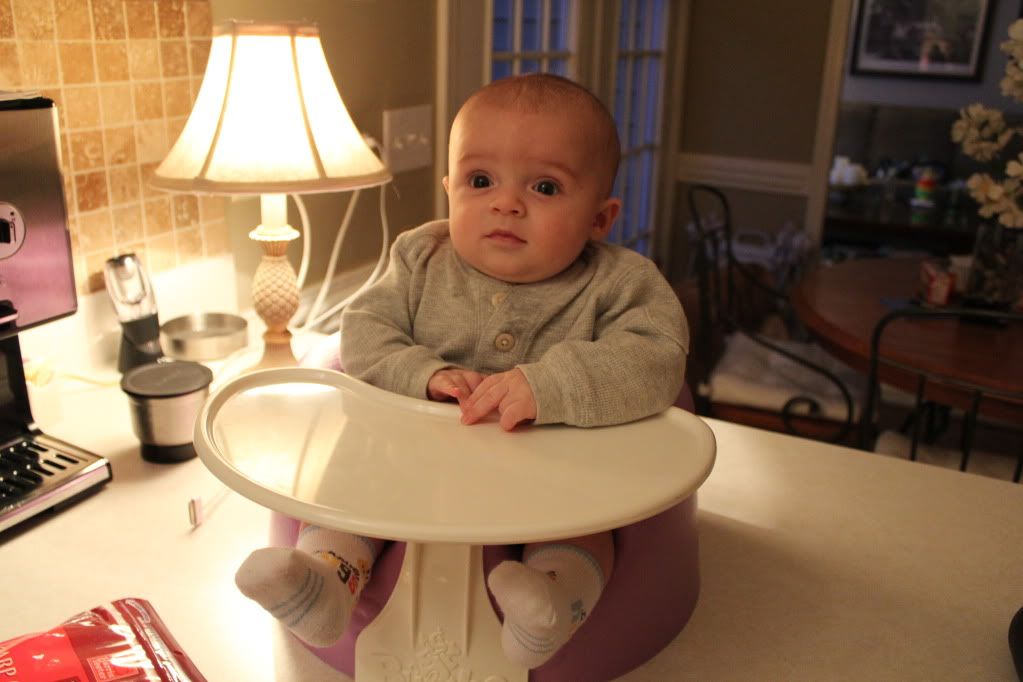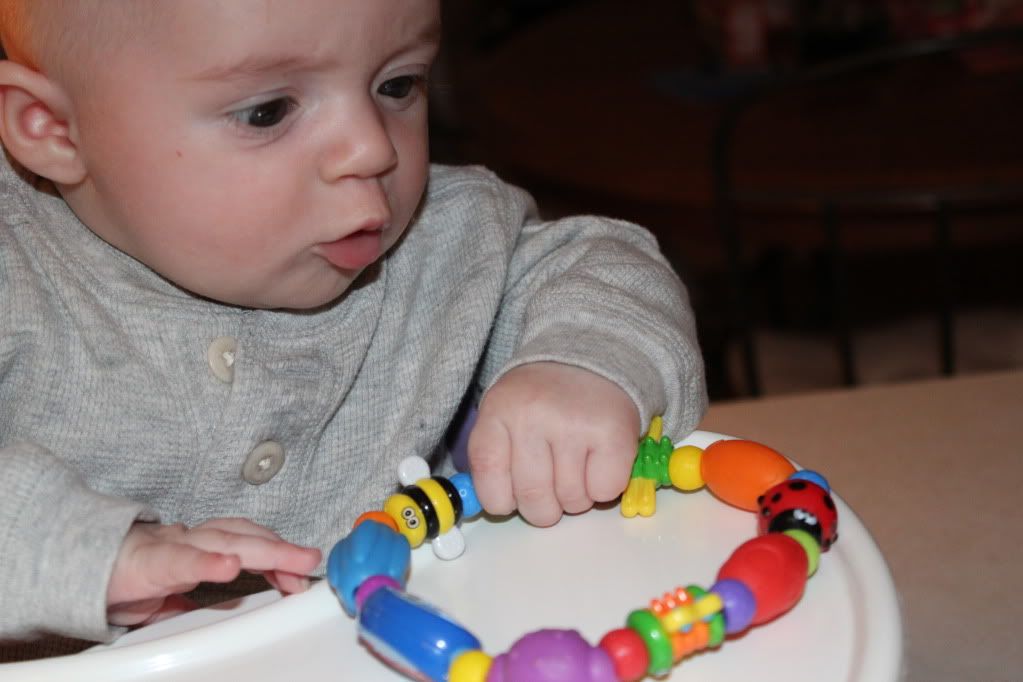 The concentration. HL5 is starting to become more and more interested in toys.
The Mama's we're also able to hit the town Saturday night after we put the kids to bed! A rare treat that I paid for in bags under my eyes yesterday and today :)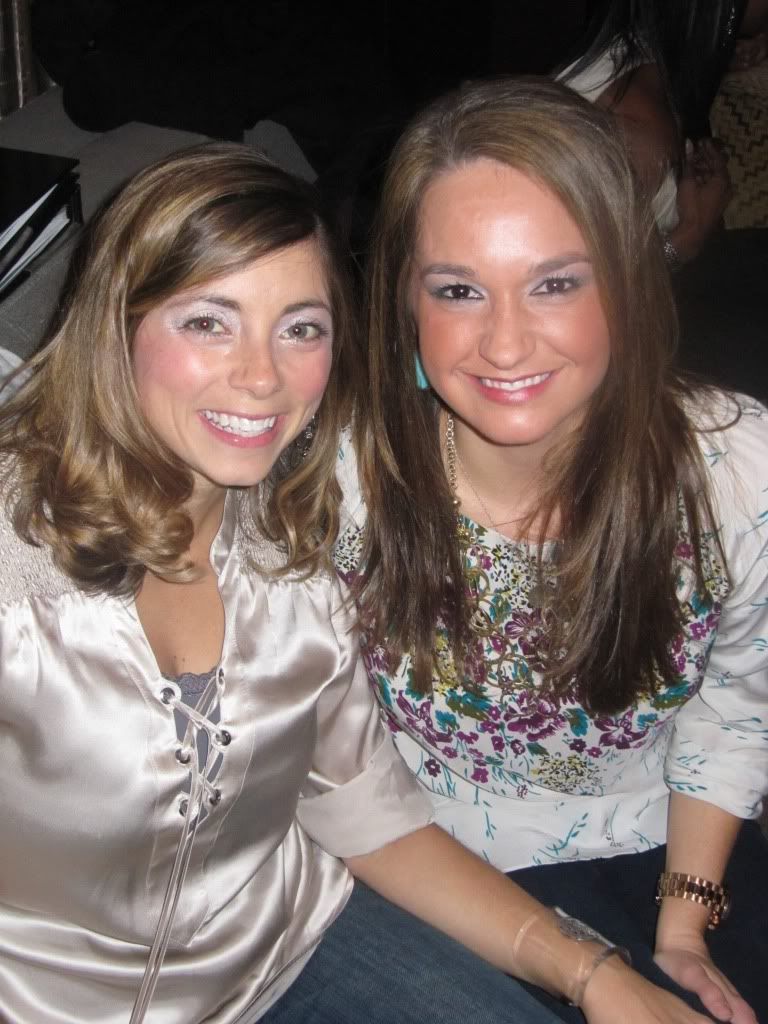 And Jake of course managed to keep himself busy too!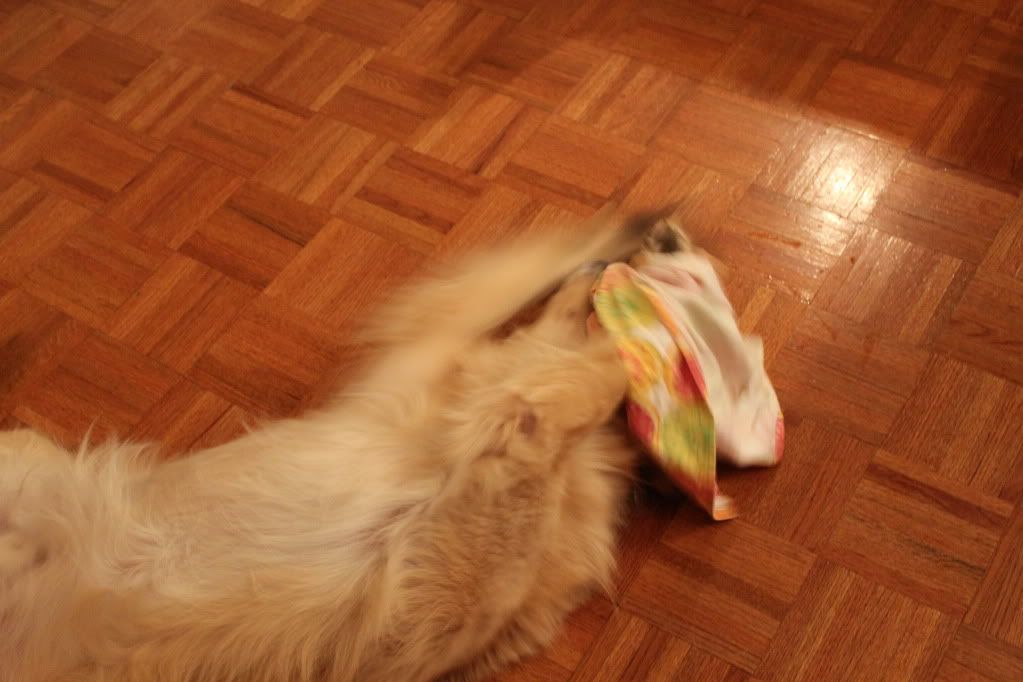 4 day work week for this chick and then its off to spend another 5 days with
the Stocks Family
and
friends
! We can't wait :)