As I've said before, holidays take on a whole new meaning once your have a child. I've been so excited for Valentines day this year with Hunter and he's only 3 months old :) That didn't stop us from making Valentines for his classmates and teachers though and of course for daddy. And he wore his red Valentine's day overalls today! He was even so excited that he woke up at 5:30am this morning as oppose to his normal 7:30. Lucky mommy :)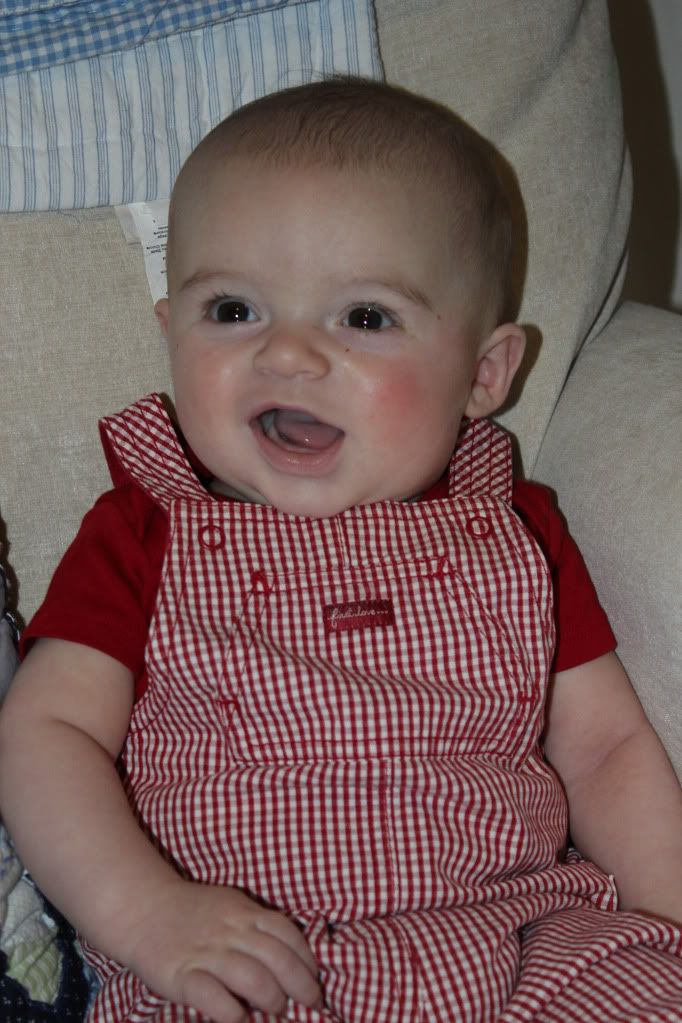 and in case you were wondering...this is my poop face! :)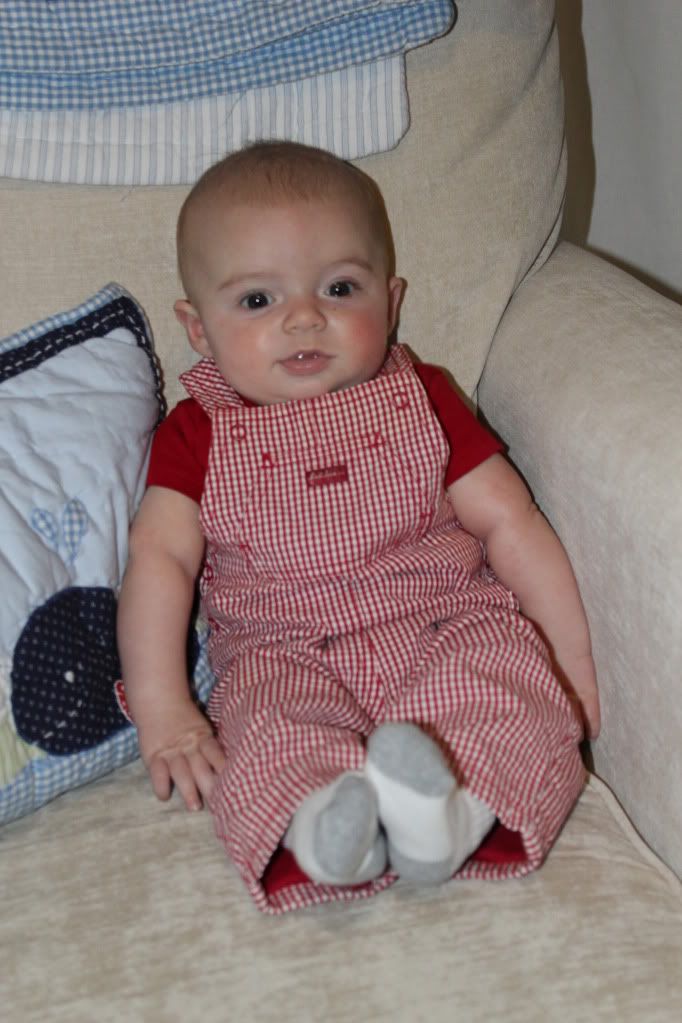 We made "You're Hand-some" valentines for the boys in his class by tracing Hunter's little hand.
And he O"fish"ally asked Wylie (the only girl in his class) to be his Valentine. I'm pretty sure she said yes. :) The fish valentine idea came from my sister-in-law
Jenny's blog
. She did a post on it a few weeks back. Thanks Jenny for the adorable idea.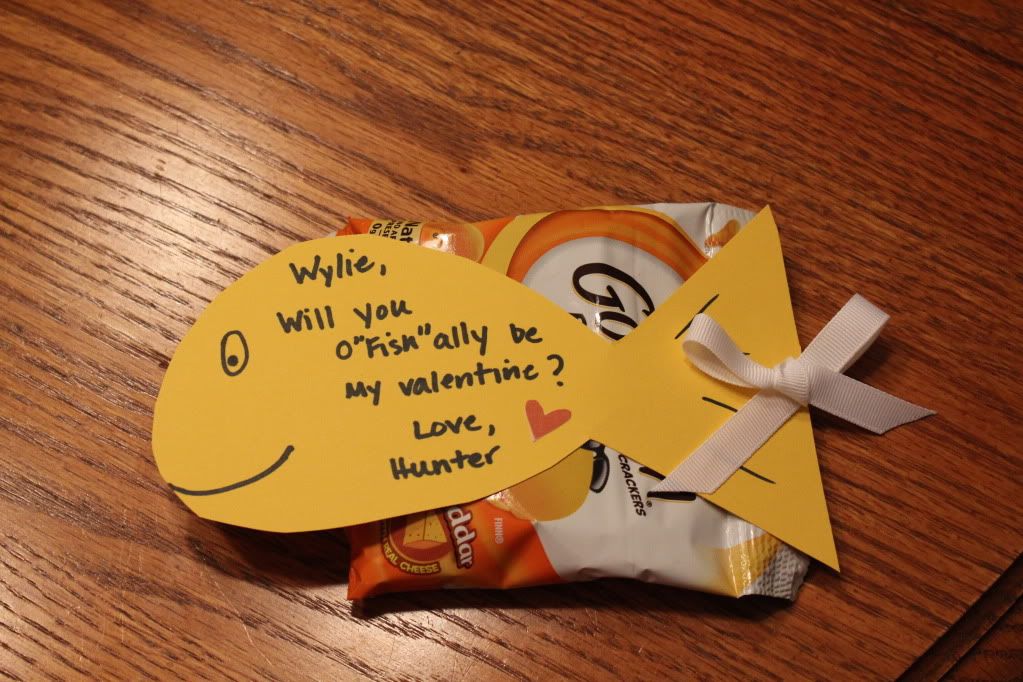 We couldn't forget his AMAZING teachers. Two robot Valentines for Ms. T and Alicia. I saw this idea on
Pinterest
and knew it would be easy to re-create.
And lastly, a little reminder to Daddy how much he is loved! Another
Pinterest
idea!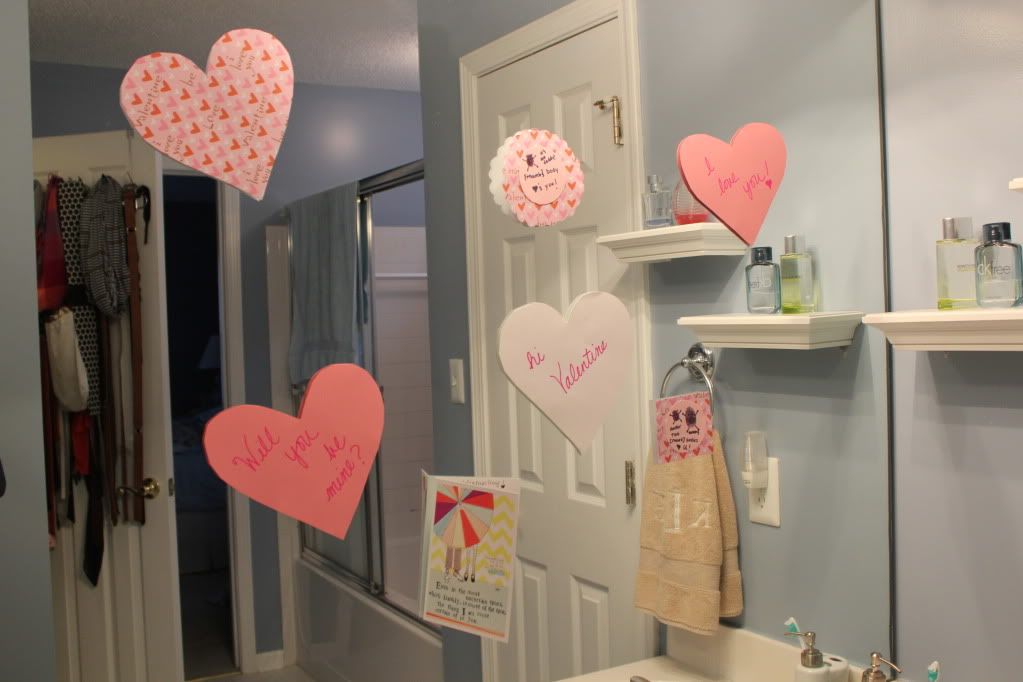 Happy Valentines Day to you and your loved ones, from The Lunsfords! xoxo