One of things this Wanna-be Southern Belle actually misses about the North and wishes the South had more of, is Friday night fish frys. Growing up my family used to always go out to different taverns, inn, or pubs on Friday nights to get a crunchy, juicy, overlapping your plate fish fry! I was craving just that this past Friday night so Hunter and I attempted to recreate it at home.

The fish and Sundays flank stank defrosting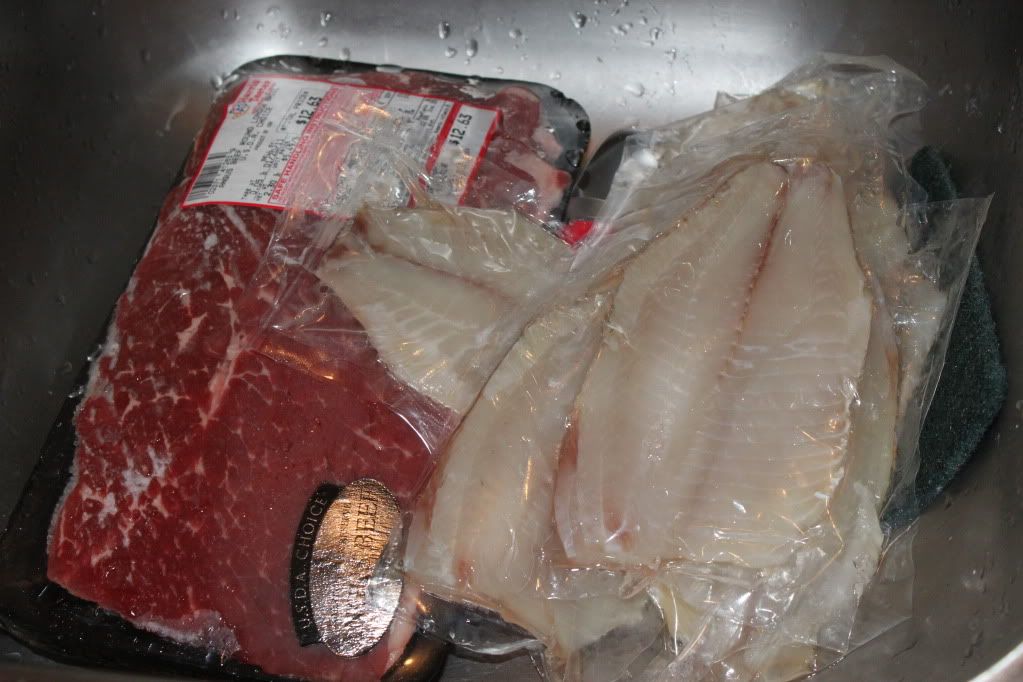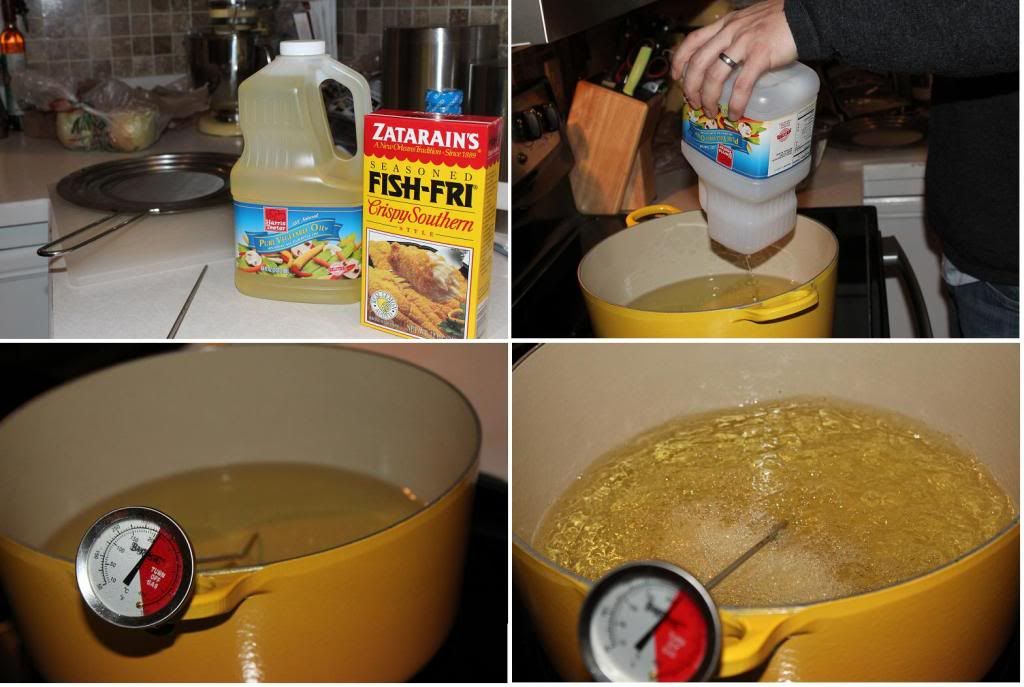 Hunter wanted to use a fry basket and we don't have one...so he built one :) We didn't even end up using it but the boy had fun building anyways I'm sure!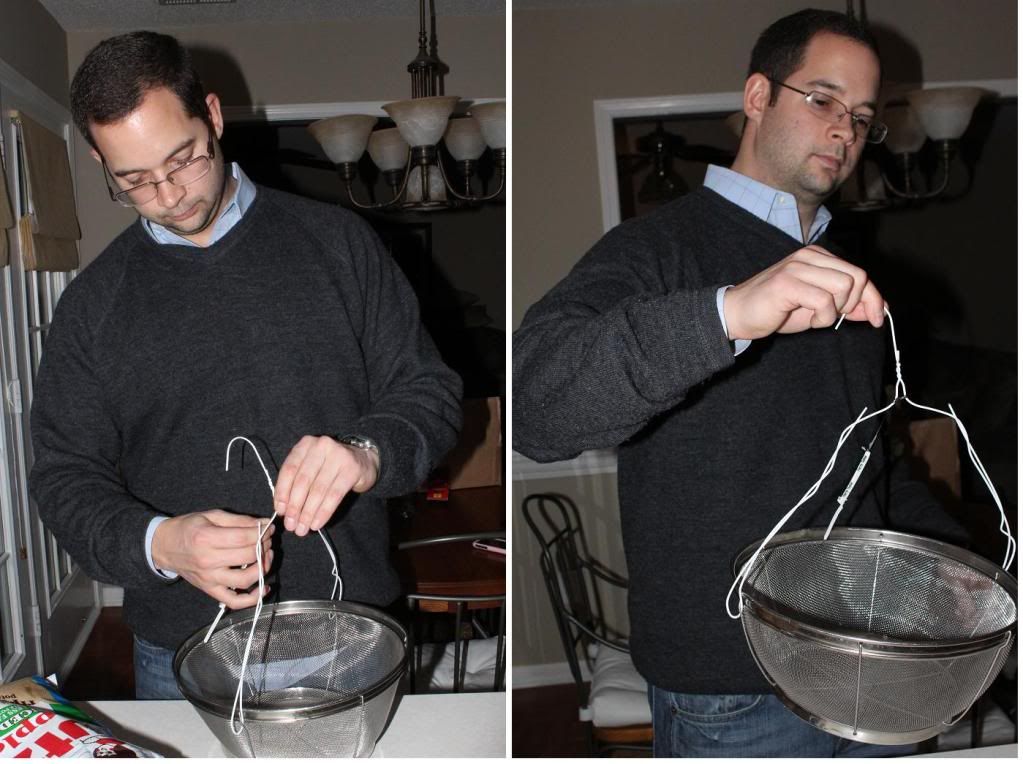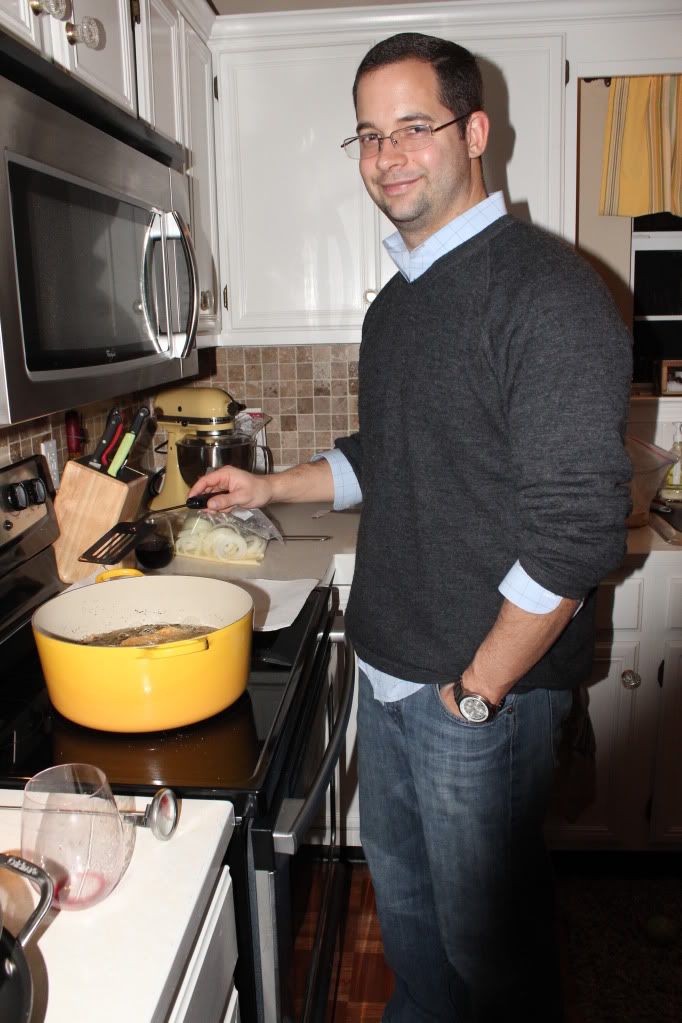 We can't fry anything with out slices up some onions and throwing them in the oil at the end...its just too good and too easy!
Friday night fish fry!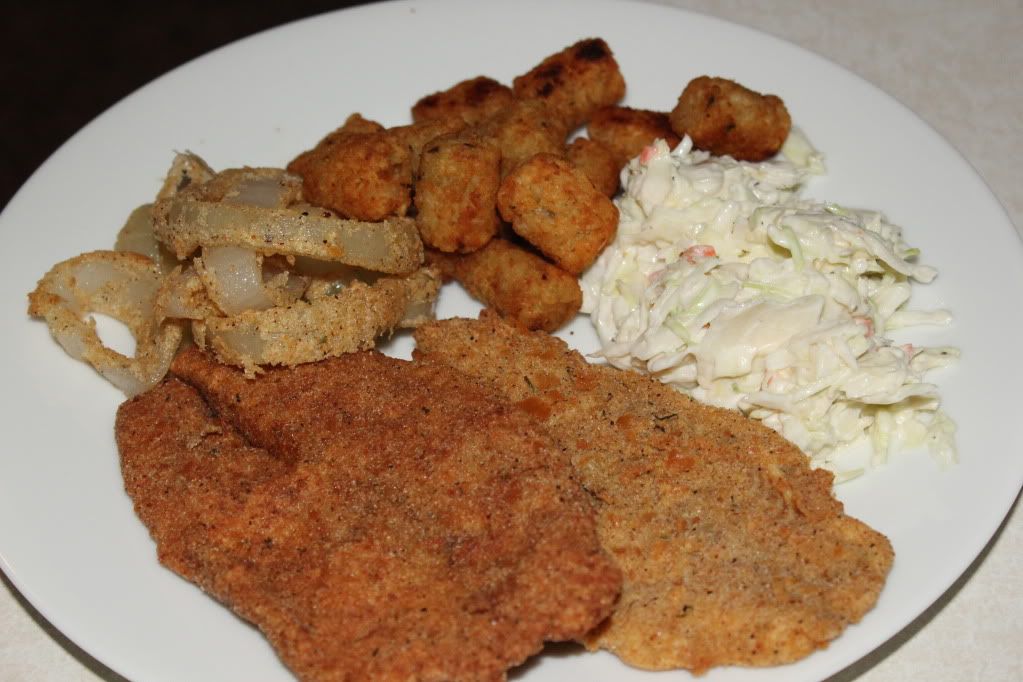 And this was Last Nights Dinner...flanks steak with a mushroom sauce, baby bokchoy, and cauliflower.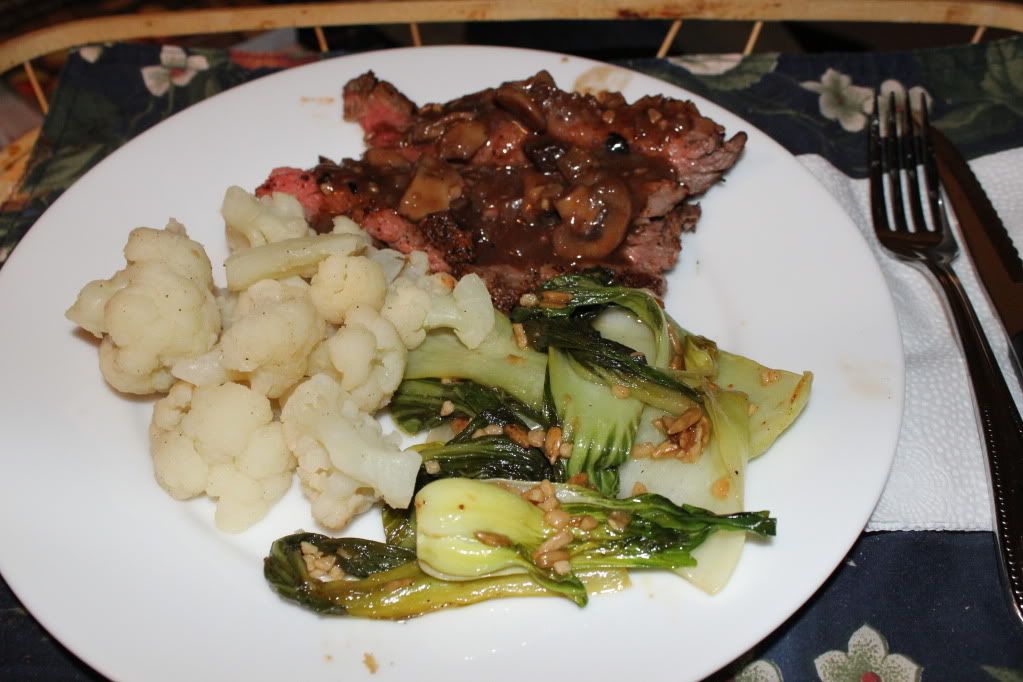 Other than eating we also got to see this handsome fellow this weekend!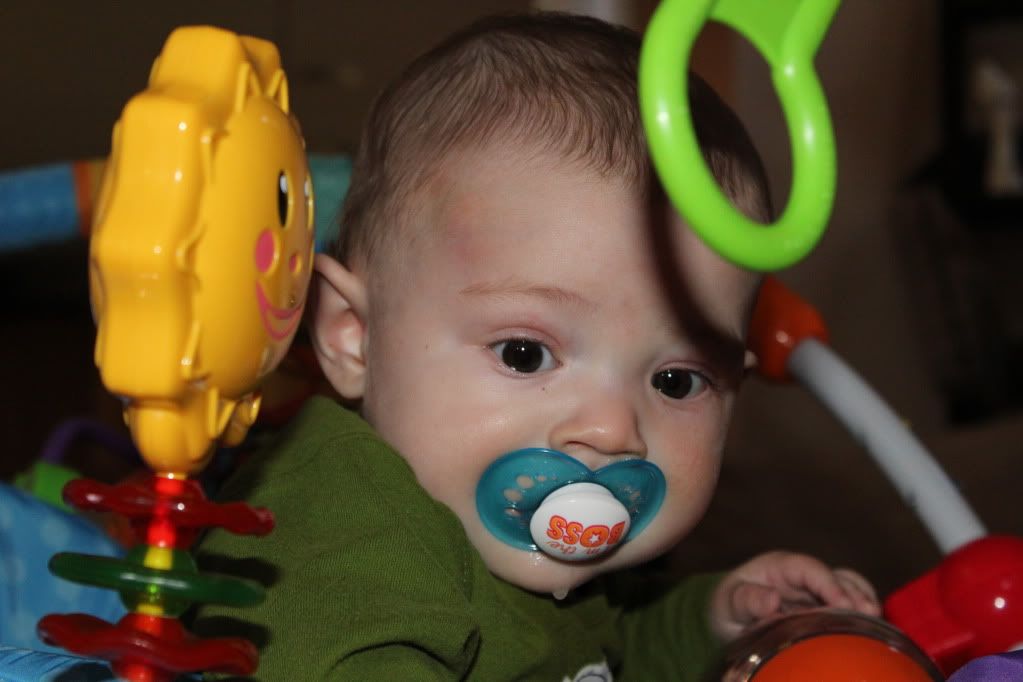 We hung out with our dear friends the Marellis and Thornes on Saturday and Sunday enjoyed the 70 degree Carolina blue skies while running errands. We made a Micheal's trip for some craft projects I'm wanting to do, and also picked up a full length mirror so I can start taking pictures and documenting what I wear. Of course just like with our dinners if any of you gain knowledge or outfit ideas that's wonderful and a total added bonus! But there are so many times that I love a particular outfit I've worn and I never end up wearing it again because I've forgotten what I put together! So just as this little blog does for our dinners it will now track my outfits and for me it will be great reference and who knows...might even be funny to look back in 2yrs and say "I can't believe I wore that" :)
Hunter hasn't put up the full length mirror yet so excuse the picture...but to start it out here's what I wore on Saturday!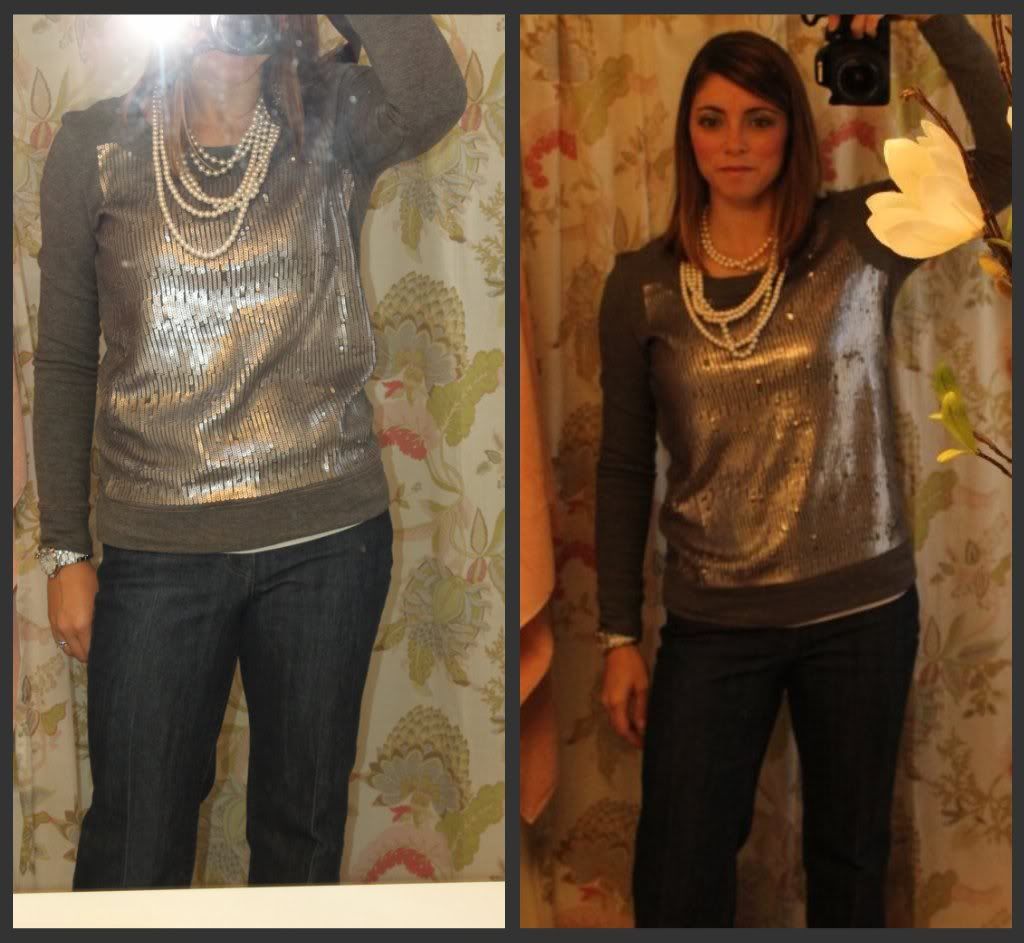 Sweatshirt J-Crew, Trouser jeans David Kahn, pearls with sweatshirt & jeans =
Wanna-BE! :)