Well i knew this time would come, It's my last week of maternity leave. Everyone at once....awwwwww. I wanted to do a day in the life post for me to look back on and remember what filled our glory days. So without further a do, here is our typical day....
5/5:30am - baby Hunter wakes up for a bottle and it's right back to bed.
7am - baby Hunter wakes up but daddy Hunter grabs him out of his crib on his way out the door to work and puts him in bed with me. We fall back asleep til 9ish together.
(some days the baby wouldn't wake up at 7am and he would sleep in his crib til 8:30ish)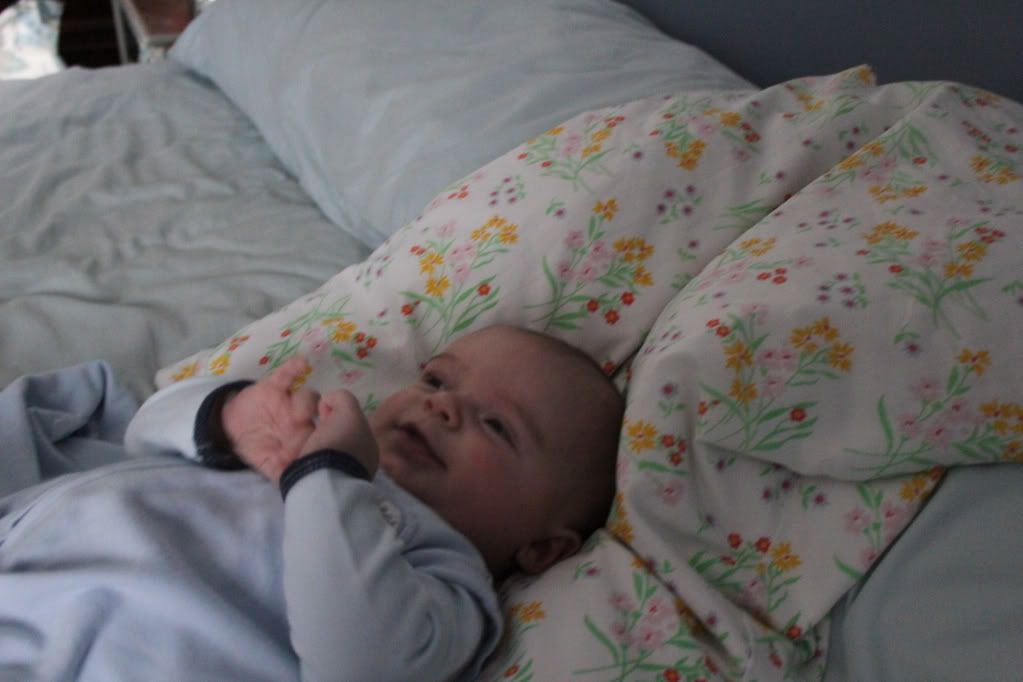 9am - we head downstairs. Baby swings or sits in his rock n play watching tv while I wash bottles, make coffee, make him a bottle, let jake out and if the babys content and not screaming I'll make myself breakfast.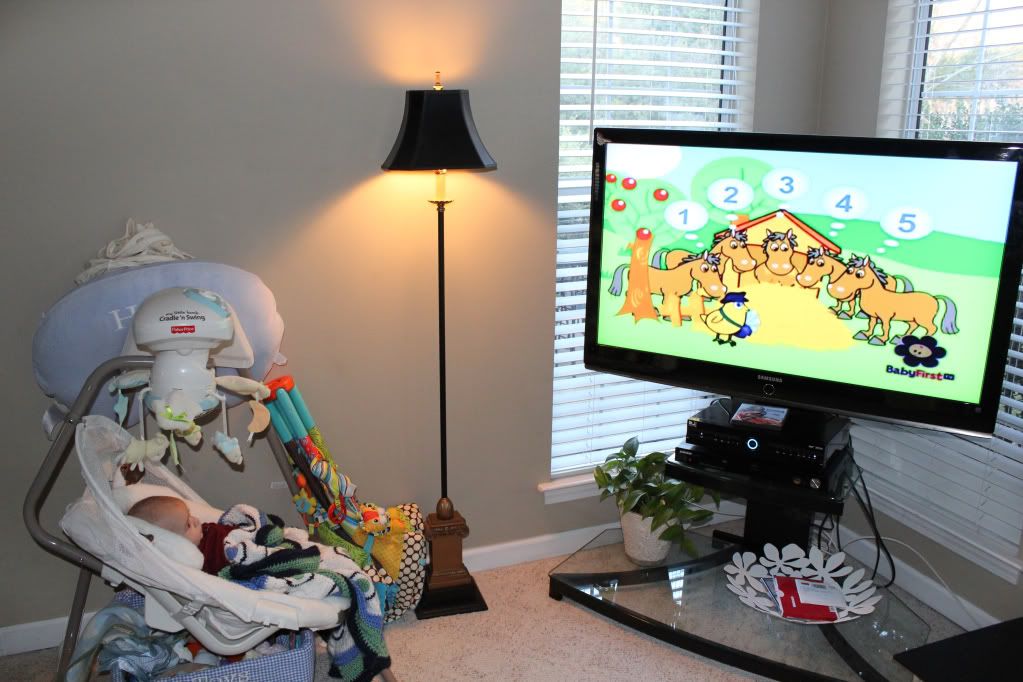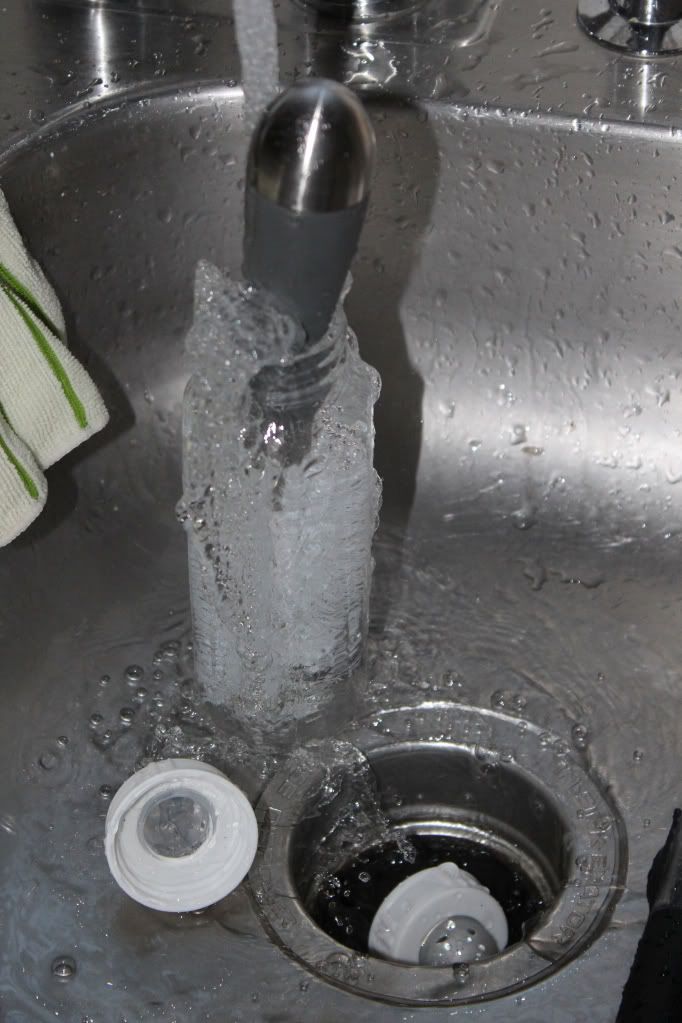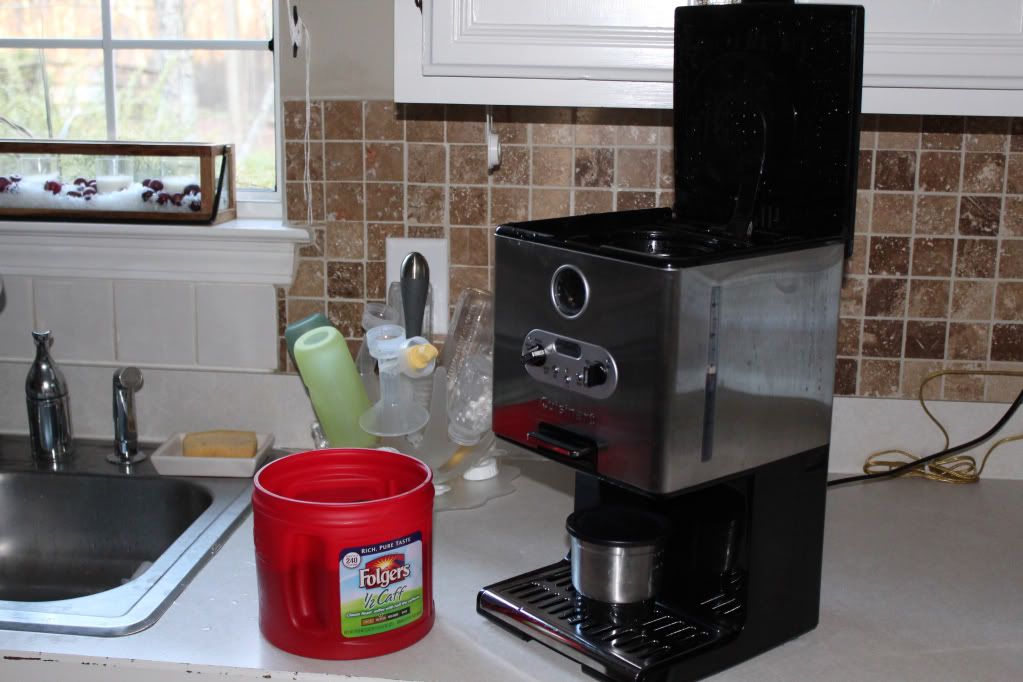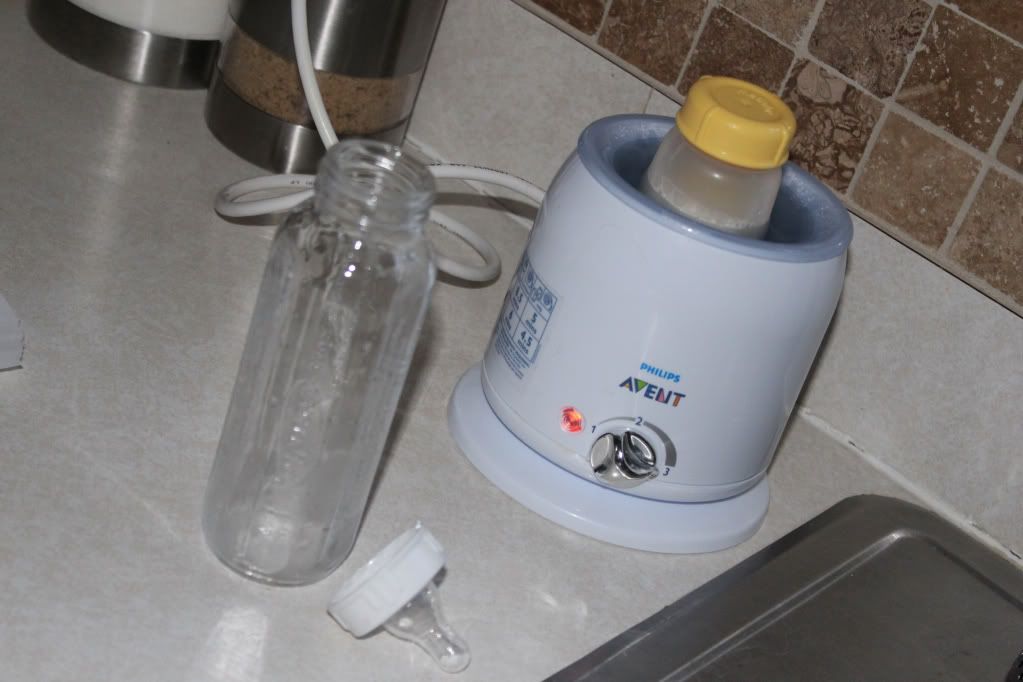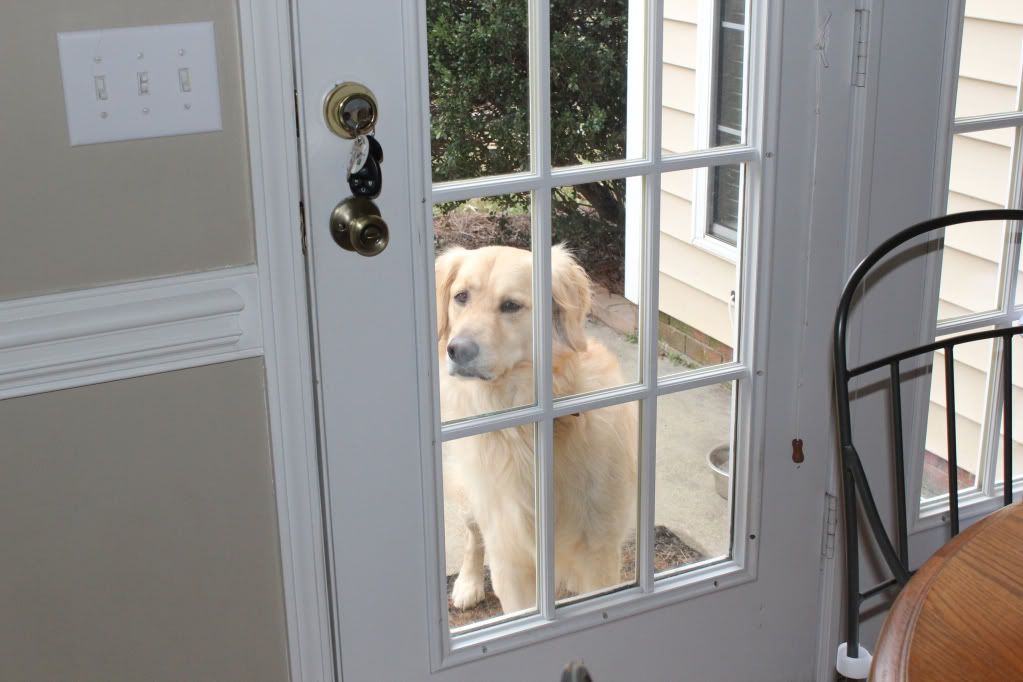 9:30am - I feed little man his bottle while watching live with Kelly and sipping my coffee
10am - We watch the today show and play on his play mat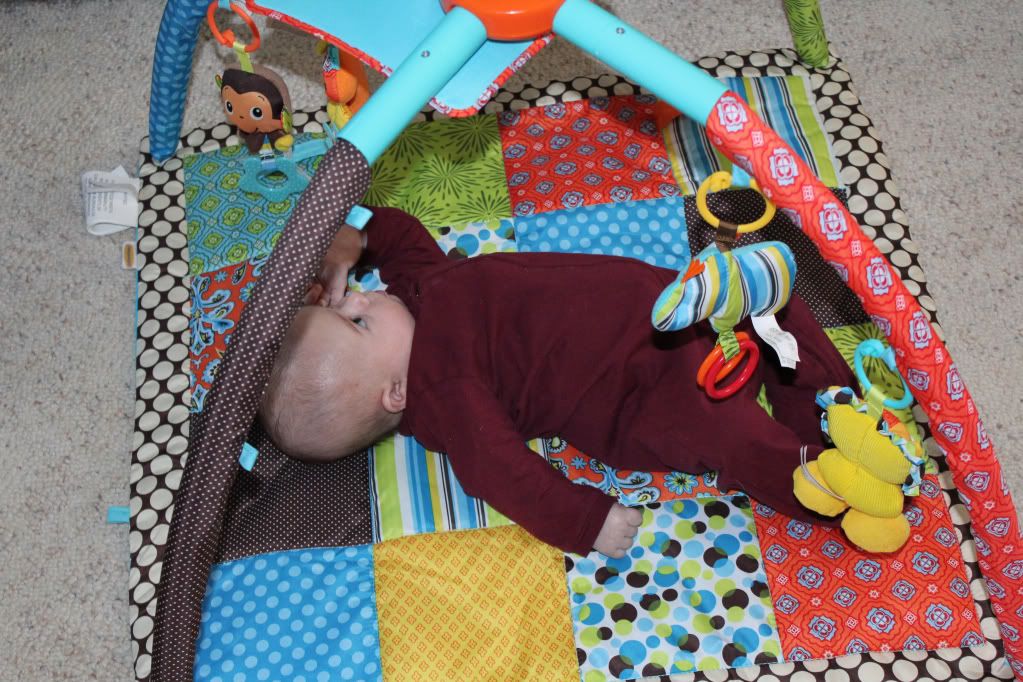 10:45am - Into the swing for little man for a 1.5hr nap. For the first hour or so i blog, read blogs just basically relax on the couch.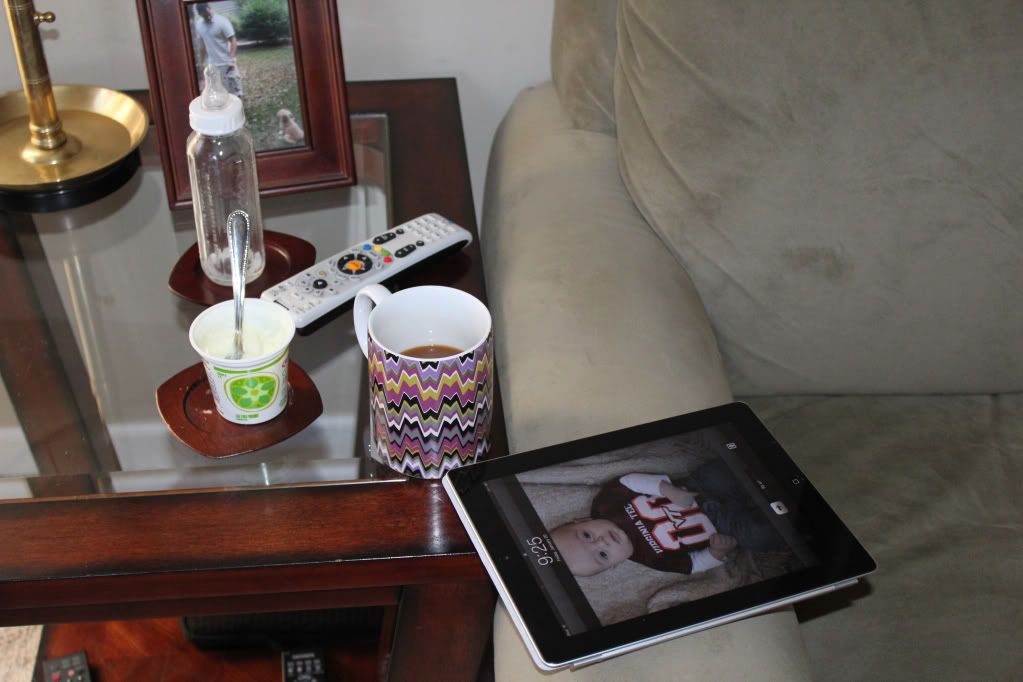 12pm - upstairs to make our bed, piddle in the babies room (picking it up from whatever madness occurred in the middle of the night) and finally shower. if the baby wakes up before I get my shower in I grab him instead and hold him until feeding time.
12:30pm - lunch bottle for the little man
1pm - everyone finally out of their pjs. I change Hunter into clothes and if I haven't showered yet at this point then into his crib he goes to play with his mobile. If I have then we will stay in his nursery together and read books, I'll show him his toys, and then lay him in his crib to stare at is mobile. He loves it!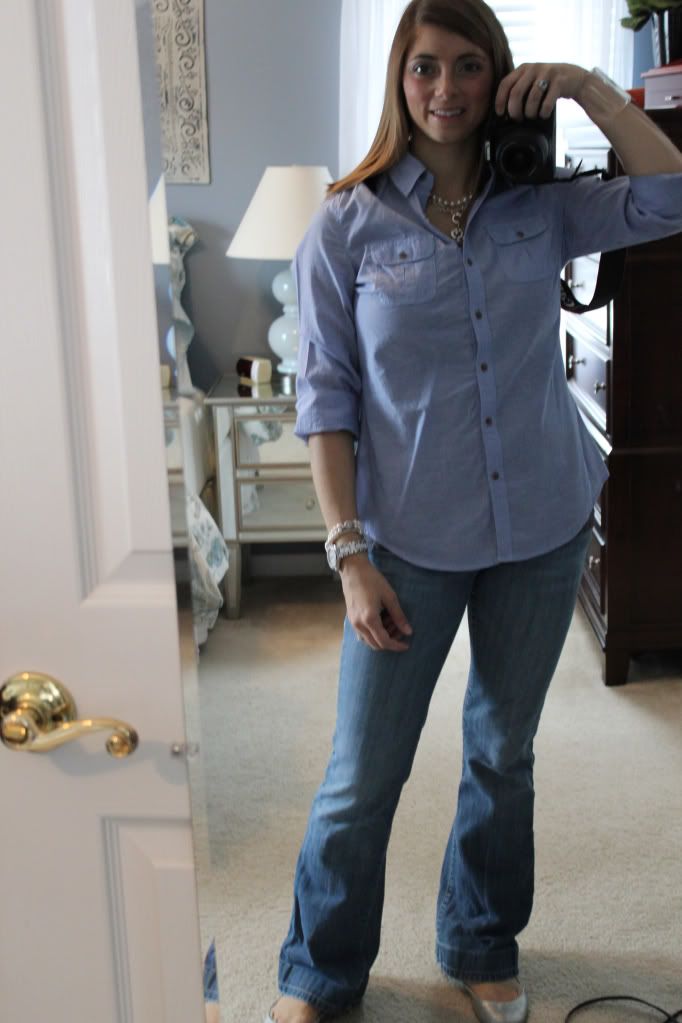 2pm - swaddle Hunter and leave him in his crib for an afternoon nap. I head downstairs a quick lunch then back upstairs for chores. Laundry, vacuum, clean bathrooms, wash sheets, dust bedrooms... You get the drift :)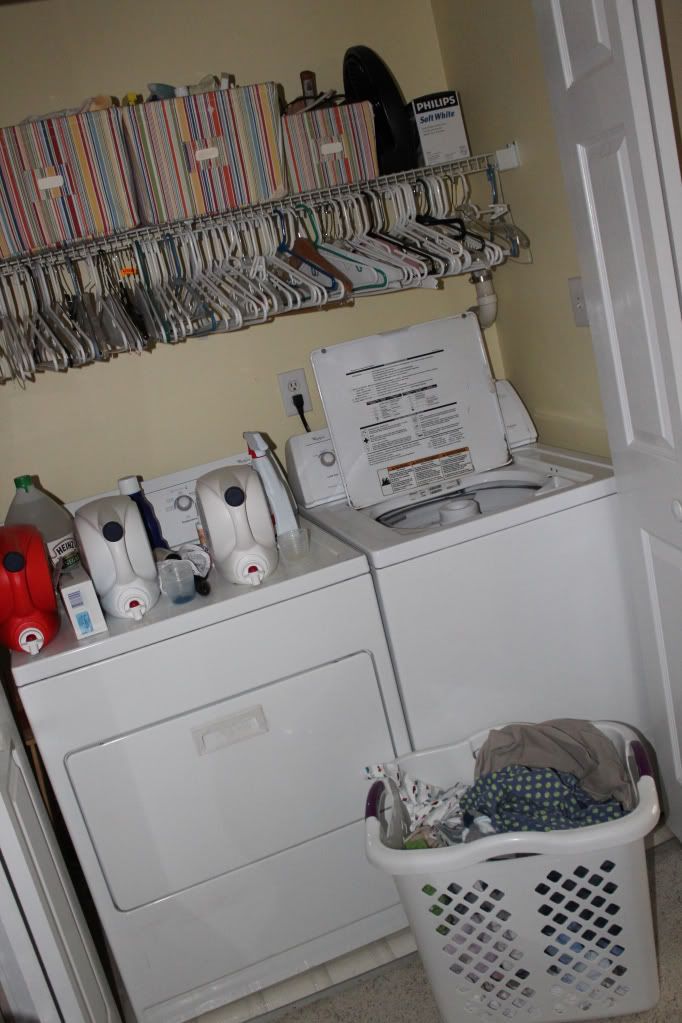 3pm - he doesn't nap as long in his crib so he's normally up by now and I'm playing with him, talking to him just trying to hold him off til his 3:30 bottle.
3:30pm - bottle time! (somewhere around here I stopped snapping pics of our day, whoops)
4pm - tummy time on a pillow on the couch or we play with rattles or I place him contently in his rock n play and do some chores like vacuuming downstairs.
5pm - Daddy's home! We sit and chat with dad, figure out dinner, I'll swaddle baby hunter and hope for a cat nap.
6/6:30pm - bottle!
7pm - we eat while baby Hunter sits in his rock n play and watches us or if dinner is still getting ready we go in the kitchen and watch daddy cook.
7:30pm - into the swaddle and rock n play in hopes for another cat nap before his bath.
8:15pm - Bath and into pjs
8:45pm - bottle then bed
11pm - dream feed and he's down til his 5am feeding where the cycle starts again :)
The days flew by as did the months!!