Our weekend started on thursday this week and was non-stop fun! First and foremost a HUGE Thank YOU to our wonderful family and friends here that took turns watching Hunter V so we could enjoy an anniversary date, attend some wedding festivities, and fulfill some church duties.
A recap...
The Wells Fargo golf tournament was Hunter and I's first date 7 years ago. We like to go back every year in celebration of us and enjoy nice weather, cold beer, and a GREAT sport! Being we had a reshearsal friday for the wedding I was in and the wedding saturday we had to go Thursday.
I started out being sly with trying to get some picture of Tiger from afar. This was his second shot on hole one. It was not a great shot as you can see by him looking down in disappointment....def a sign of what was to come for him!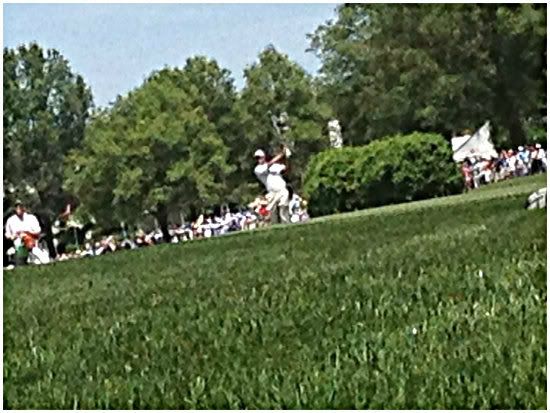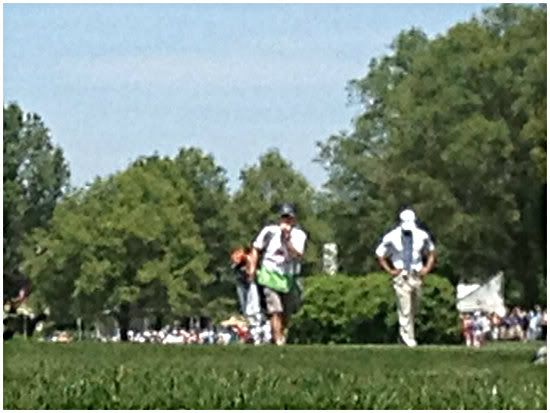 Ah, and by the end of the day I became a little less sly but the risk was well worth the reward considering the close up I got of this handsome fellow! Love me some Rory!!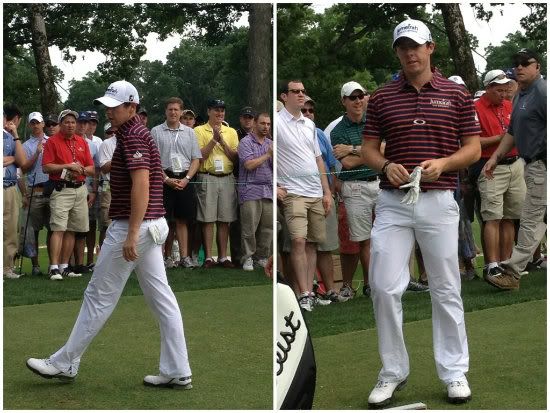 After the tournament Hunter and I decided we could still hang with the 20 somethings and to head to live at 5. We had fun :)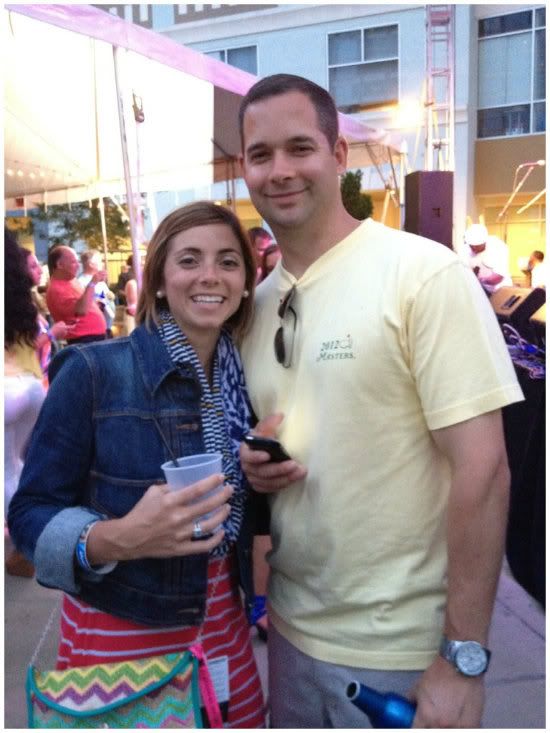 Our dear friends John and
Lindsey
picked baby Hunter up from daycare, fed him dinner, strolled him around dilworth, and then soundly put the nugget to bed. Lindsey kept Mama's mind at ease with lots of smiley pictures of HLV while they were hanging out. Thank you guys!!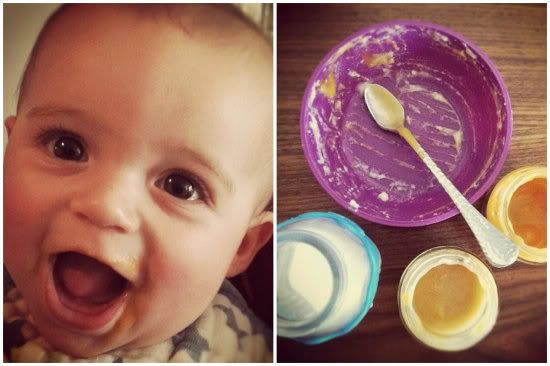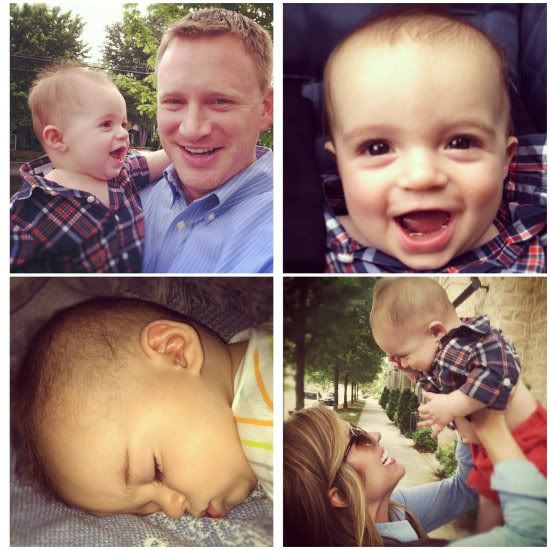 Friday we woke up, nugget went off to daycare, hubby went off to work and I went off to the salon for a mani/pedi with the bride! After our pampering we headed to the rehearsal ceremony and then to the rehearsal dinner at
Cantina 1511
. HLIV and HLV met up with us at Cantina after work.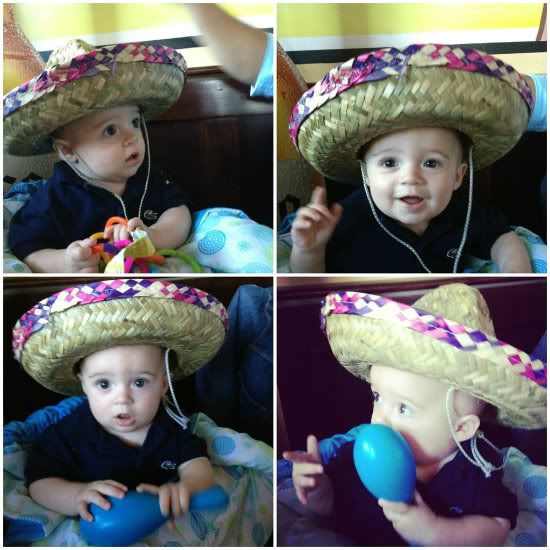 Saturday marked WEDDING DAY!! I had to head to country club early while Big Hunter dropped off little Hunter at our friends Rich and Brandys to play with their son Michael for the evening. :) Then he headed to the country club himself. We partied it up with the bride and groom and once again we are blessed with great friends who took perfect care of our baby and sent along pictures throughout the night :) How cute are these little buddies...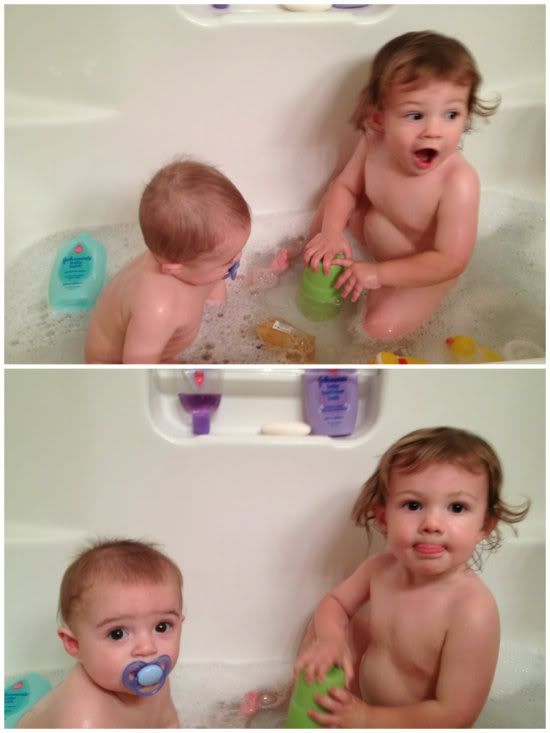 Whew! Sunday....We napped with the nugget! shocking right? And then headed to a new members church meeting from 5pm - 8pm. Grami came over to watch baby Hunter and guess what?? YEP, she sent us a picture of the nugget in his PJs all ready for bed. Grami's take the best care of their grandbabies and we are certainly lucky we have one nearby to count on! Thanks Grami!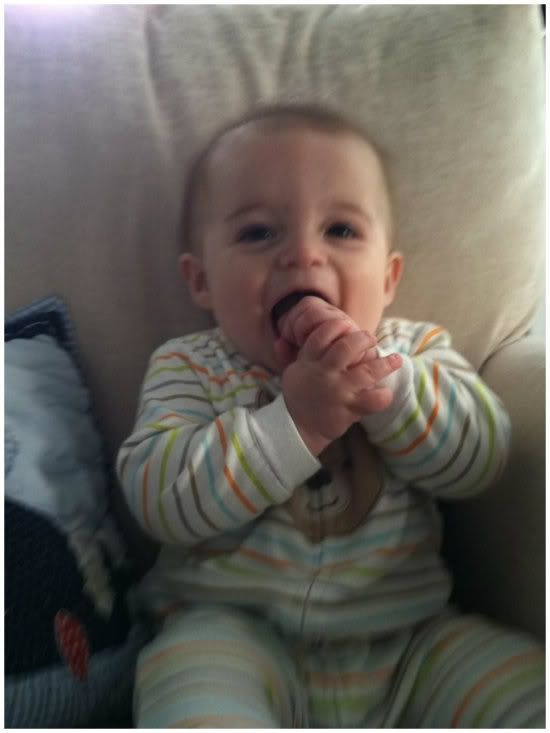 So we're pretty blessed, right? Our baby remained happy, mom and dad had some fun. We have awesome friends and family to thank!
and without further ado I introduce to you my dear friend Mrs. Kelly Chandler! Congrats guys...the wedding was beautiful and sooo much fun!! xo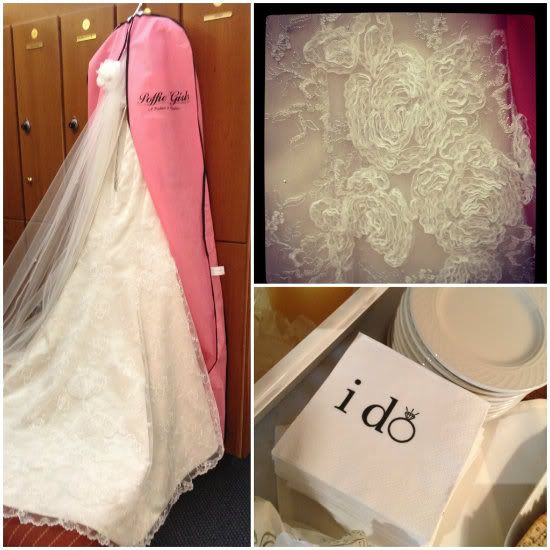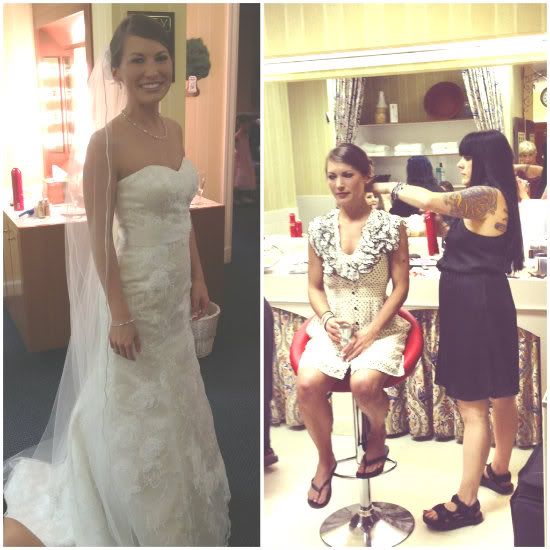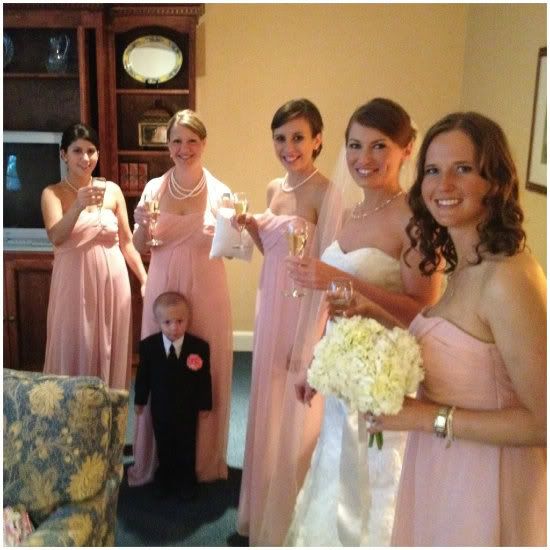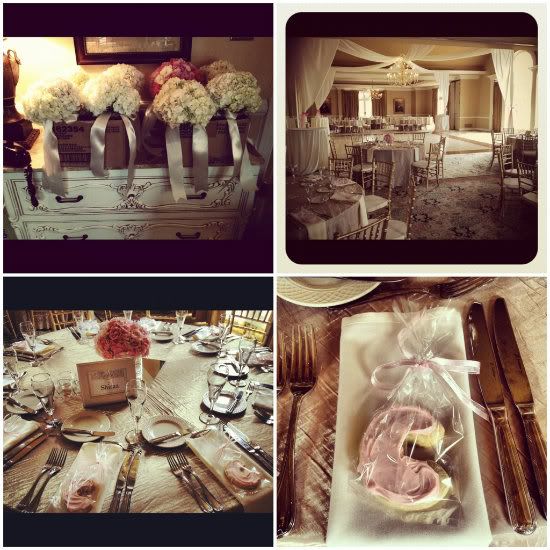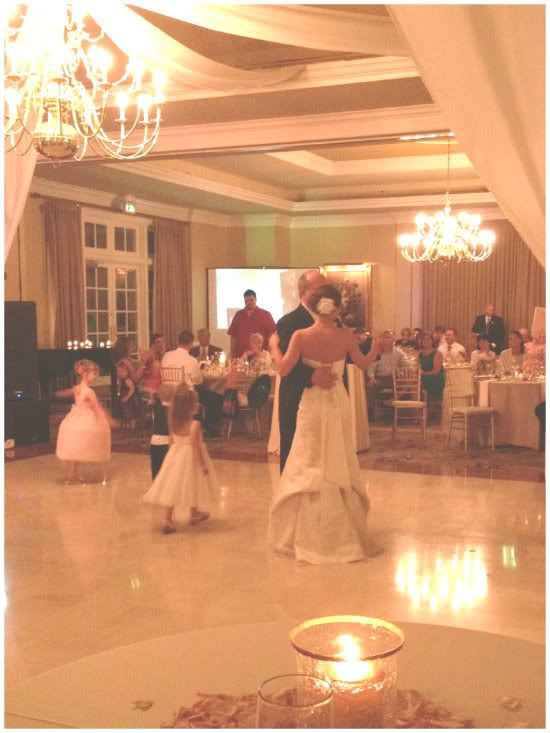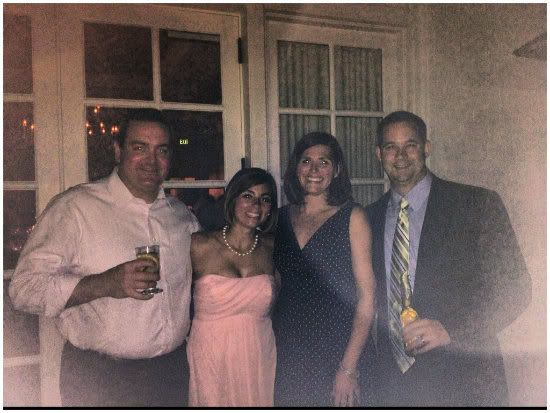 Coming up next...HLV 6 months old!