It all started Thursday night. 4 girls flew in NYC to Charlotte and stayed the night at our house.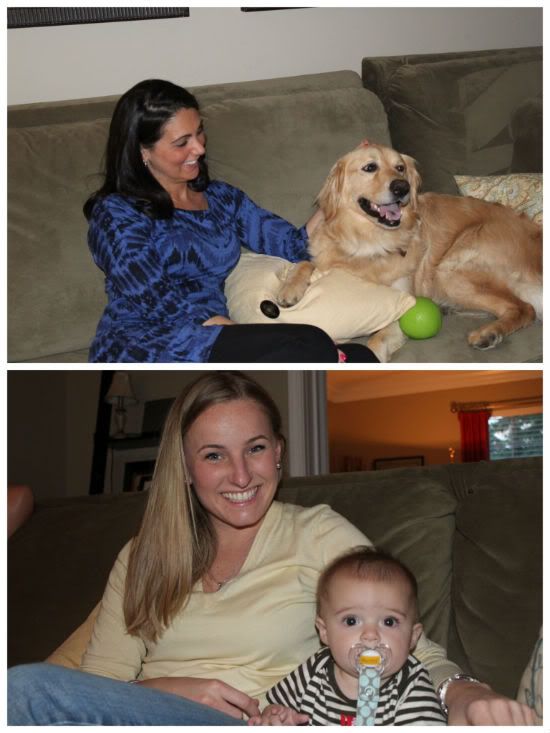 The five of us got up early Friday and drove down to Charleston SC where the festivities took place. 5 more girls flew straight into Charleston on Friday making it a total of 10 of us tearing up the town.  We started out Friday walking the market and discovering the signature beauty of Charleston.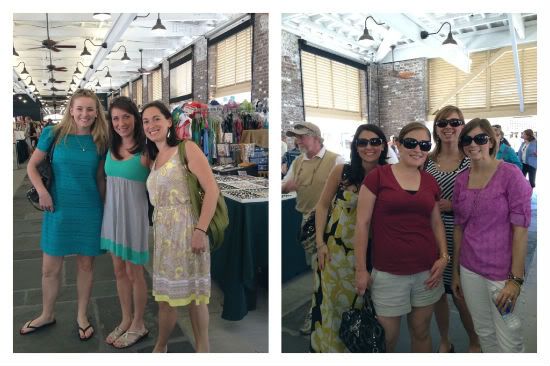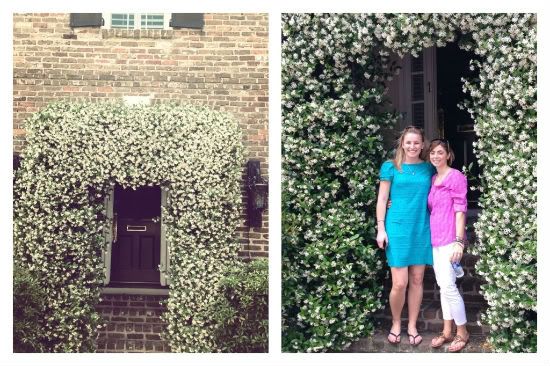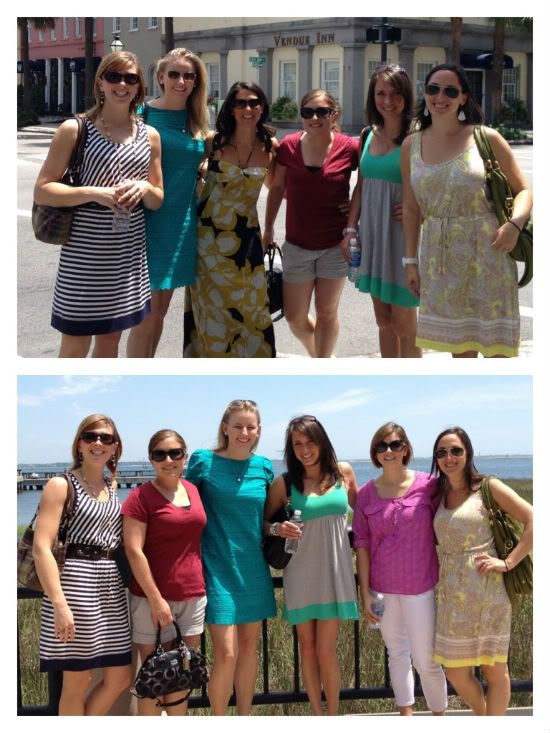 Sight seeing worked up a hunger for us to lunch at
82 Queen
.
Lunch was concluded by shopping on King Street and back to the hotel to get ready for the evening. Friday evening began with a little lingerie shower for the bride.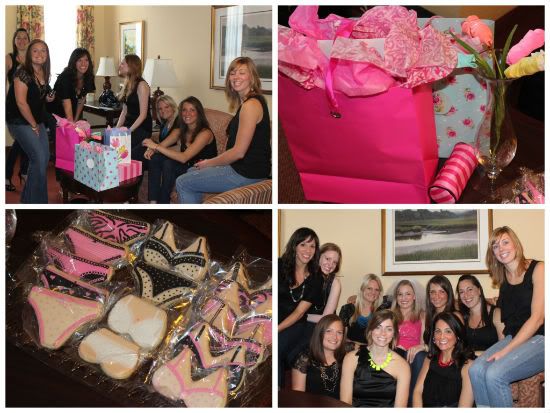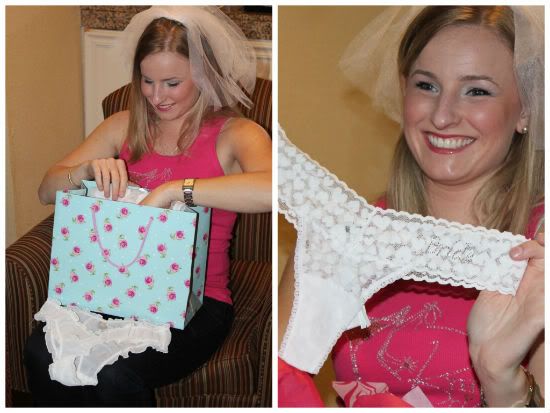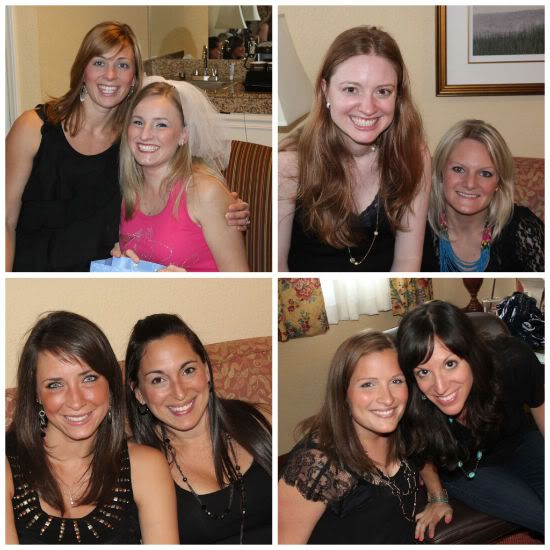 After making the bride blush we headed to the
Vendue Inn rooftop
for a pre dinner drink.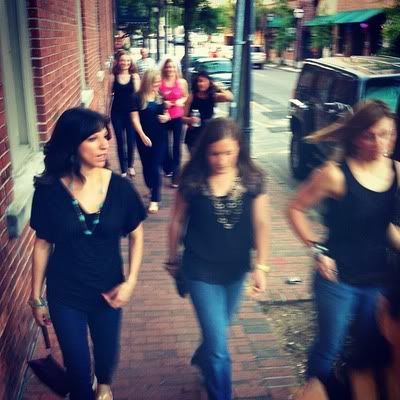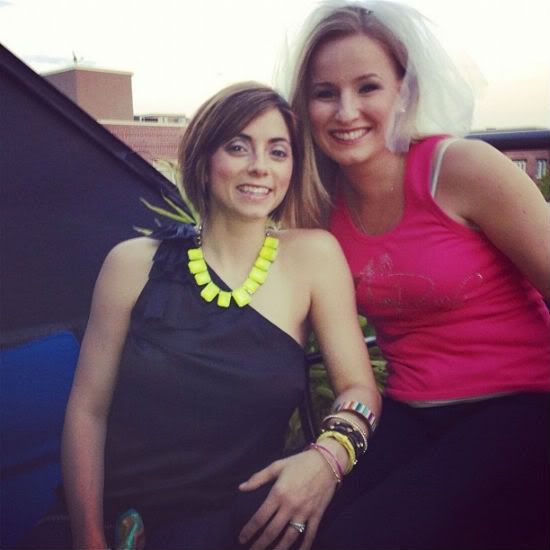 Dinner that night was at
Blossom
(total yum!) followed by oyster shooters at
Pearlz
.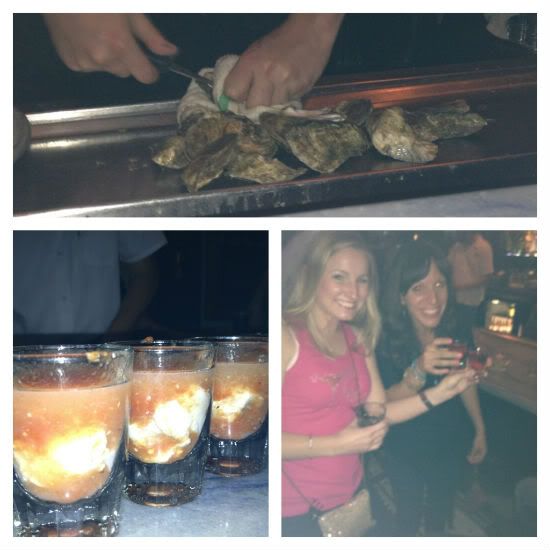 We spent the rest of the evening lounging on the market pavilion rooftop until they kicked us out. Saturday marked a beach day!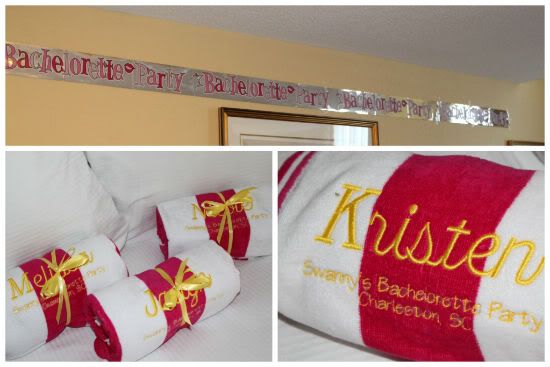 10 girls on folly beach by 11:30am after a Friday night out I would say was a major success.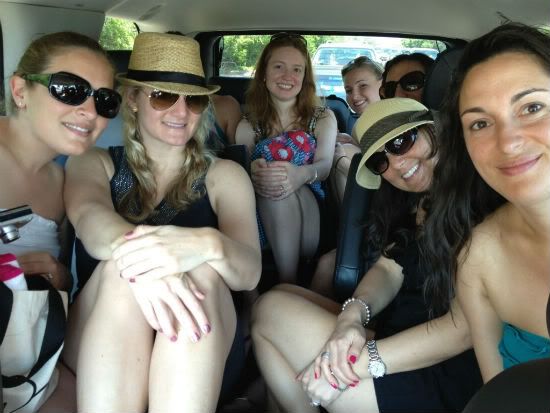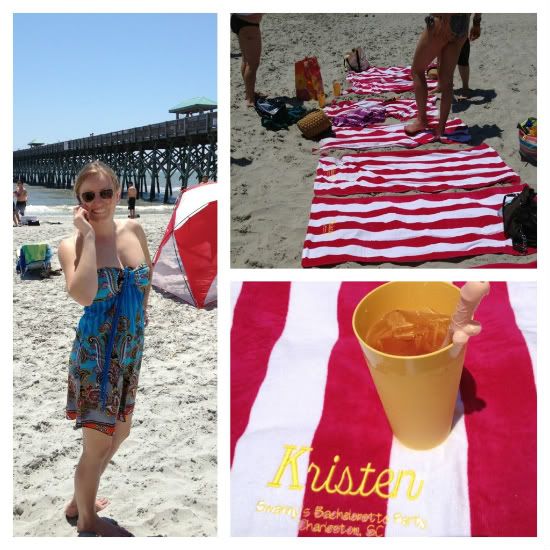 We soaked in some sun, drank some fruity drinks (complete with penis straws of course) and chatted up some great girl talk.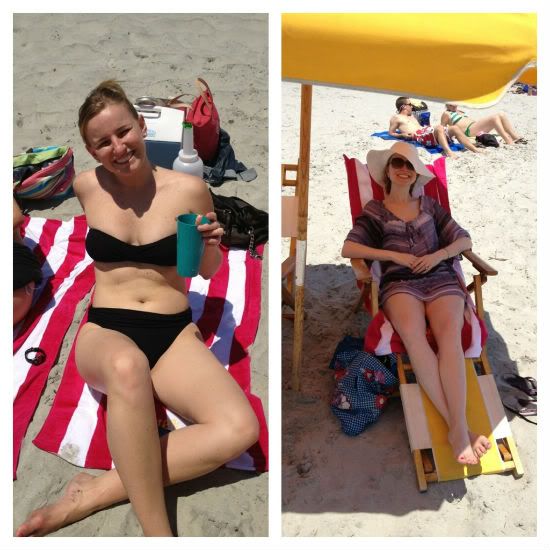 Saturday night we kept it casual at Hymans Seafood and then bar hopped from
blind tiger
down to Wet Willies.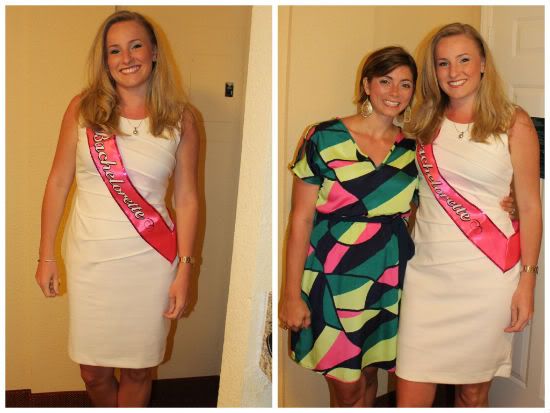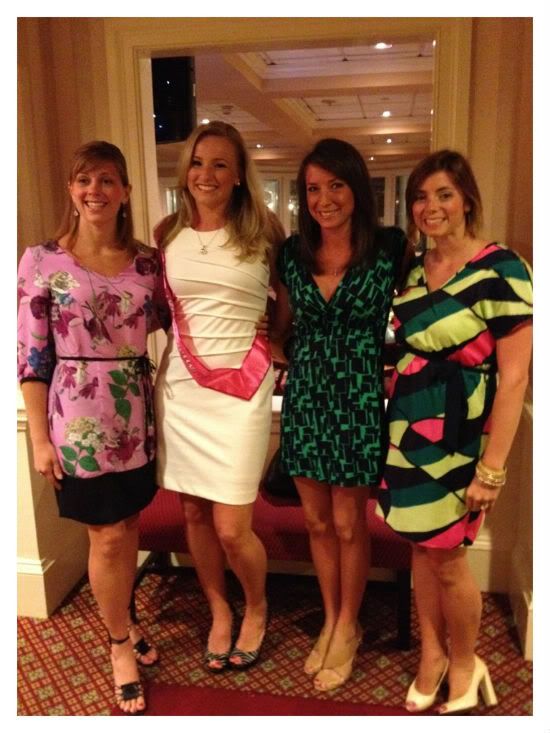 Nothing like ending the night with a sugar rush from a spring break like frothy beverage. Sex on the beach anyone? Or perhaps a call a cab? Kristen (the bride) …same name. I know. it's confusing. But anyways is my longest bestest through thick and thin friend with the most ENORMOUS heart in the world. We go way back to pop warner cheerleading days, up through highschool, and were college roommates all four years. After college she moved to NYC and I headed down to Charlotte. We easily managed to remain just as close talking on the phone every day and visiting back and forth. It makes my heart happy to see her marrying the man of her dreams someone who I can honestly say deserves her because he is such a great man. Got my maid of honor speech all ready for the June 2nd nuptials…not a chance I don't cry. Luv u Swans, roomies 4 life! Oh I came to this preciousness on sunday. Looks like the boys had a fun weekend too :)