Yesterday was our anniversary. Let me just paint you a little picture of what dinner looked like.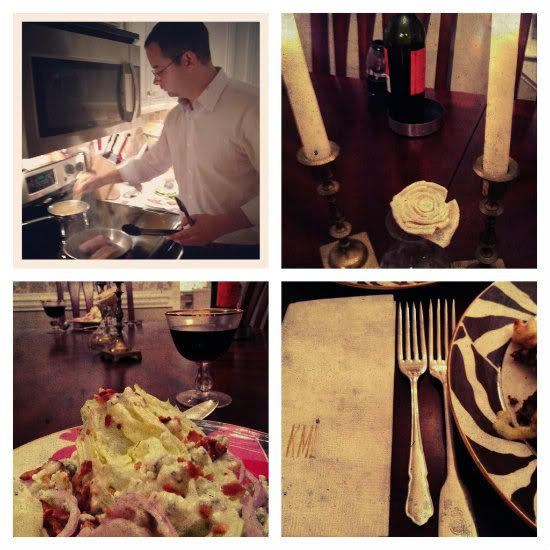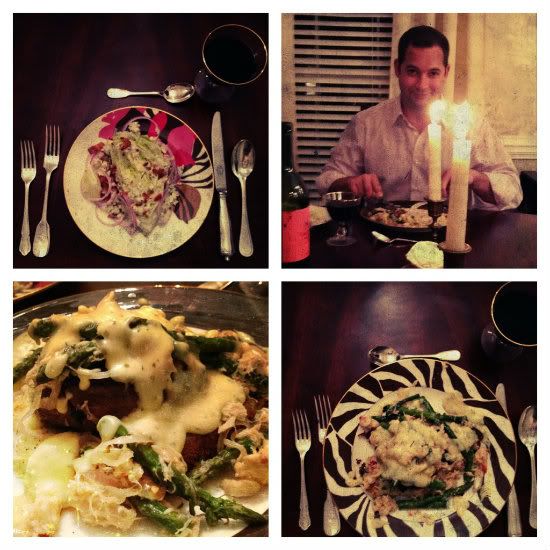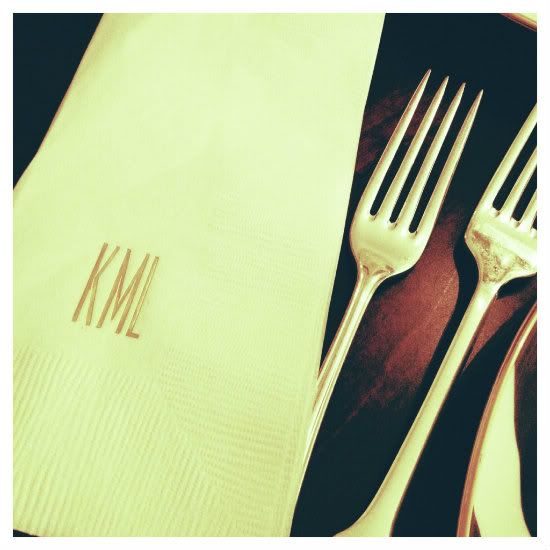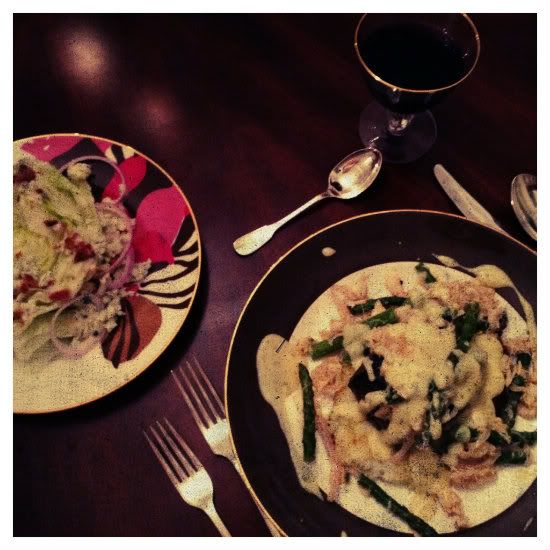 Your looking at a wedge salad, a beef tenderloin tail topped oscar style with crabmeat and lobster. Served with aspargus a top a potato pancake. mmmmmmmm If the nugget only knew what he missed out on after he hit the hay.
And I'll admit I'm not in any of the picture because I was already in my PJs. :) Romantic huh?