Alright here's a little DIY I did two weekends. I had ordered
this chevron fabric
from
fabric.com
and while playing around with using it as décor for a baby shower at my house I fell in LOVE with it as shades over our back door windows.
The yellow ones we currently have up there I ordered from potterybarn about 6 years ago so it was time for a change anyways.
After taking the original ones off I realized it would be super easy to just remove the yellow fabric from the white backing and replace it with the chevron fabric. All it would take is scissors, a staple gun, needle and thread.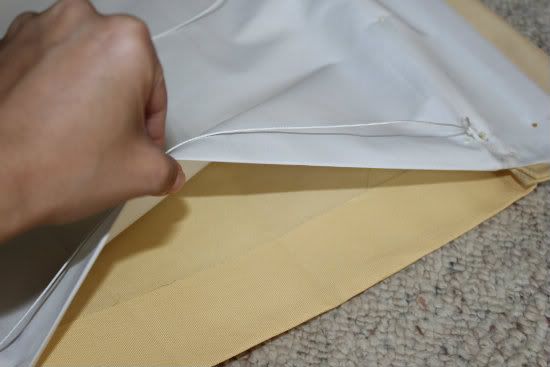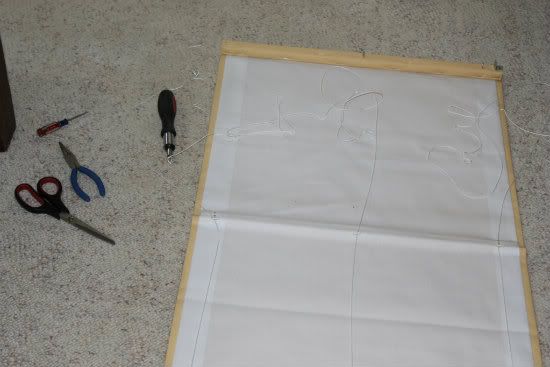 The yellow fabric was wrapped around a square piece of wood at top and stapled to it. I first removed the yellow from the wood and from the white backing.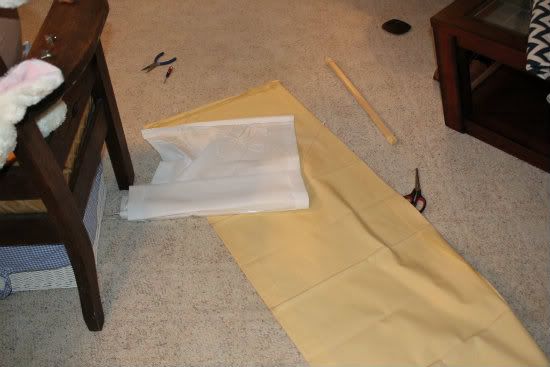 Next, I measured out the chevron fabric to be the same length and height as the yellow. I pinned the sides in and ironed them down to give the edges a clean finish. NO sew!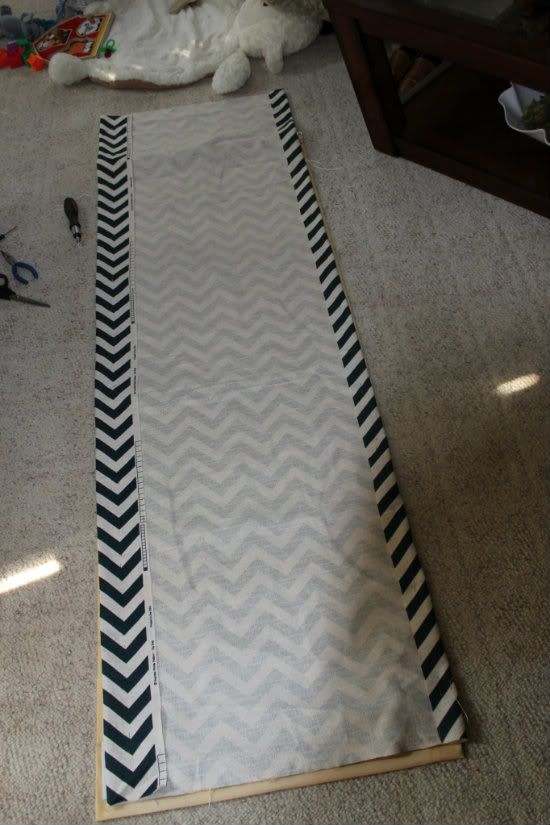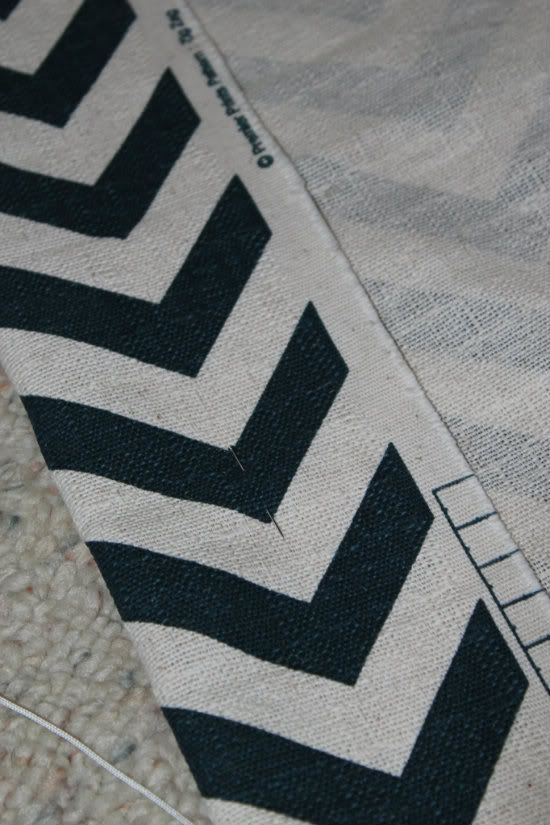 After that I layed the white backing over the chevron fabric and began reattaching them to the wood bar at the top. This is where the shade hangs from.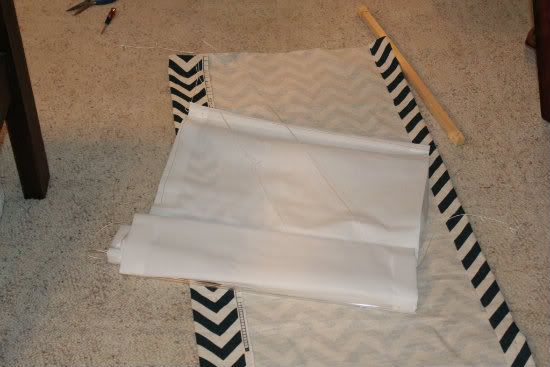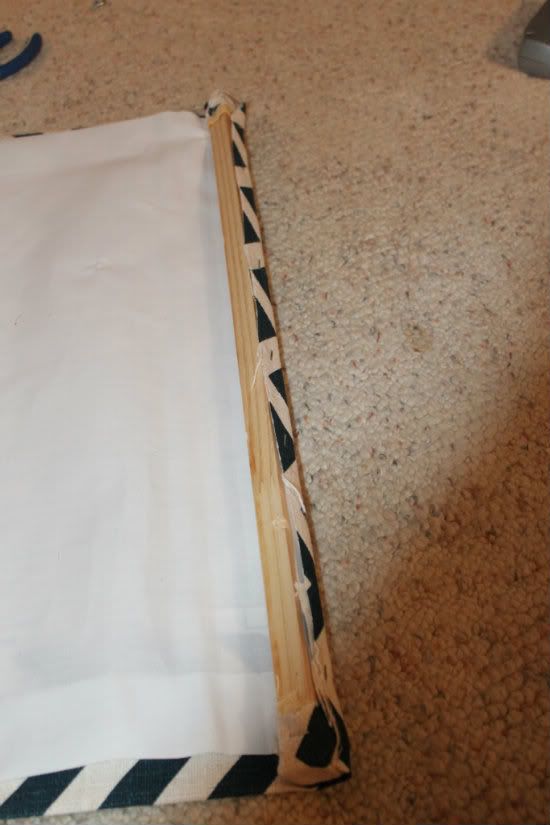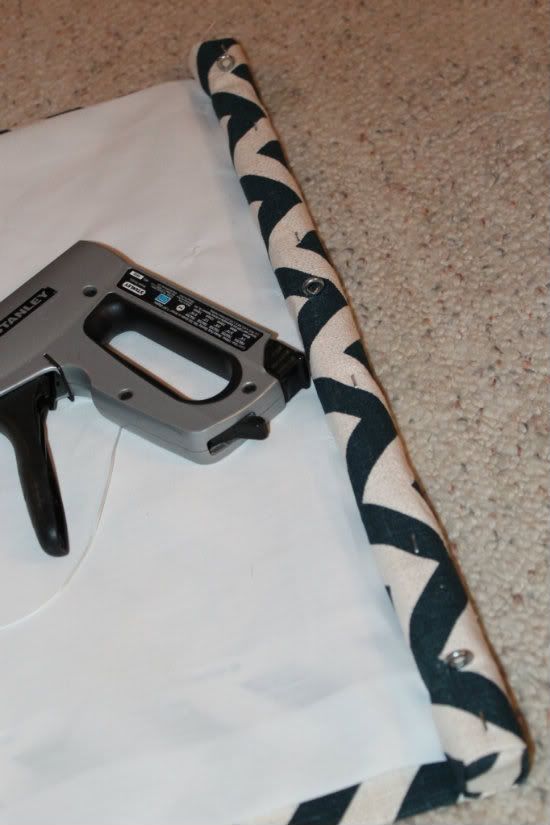 Last step was just to sew all the little white circles back onto the white and chevron fabric. These little guys are what the string goes through to allow the shade to roll up when pulled.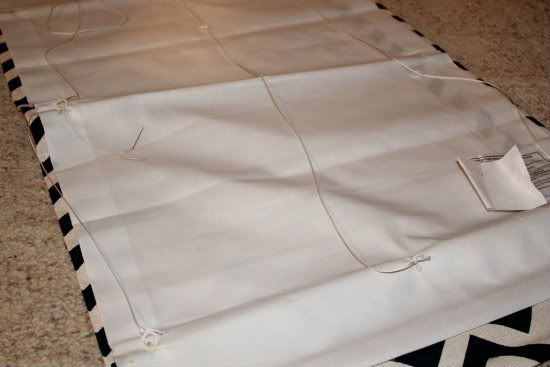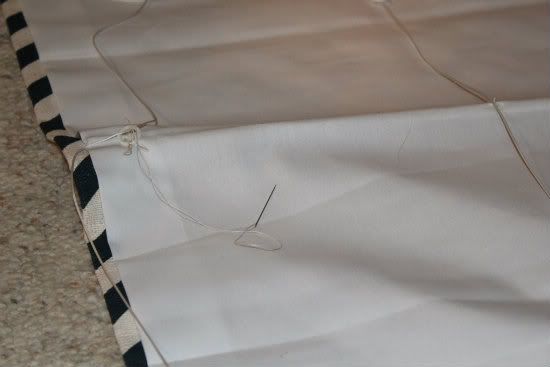 And wala!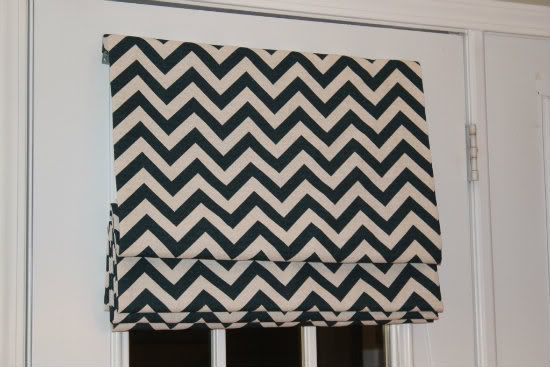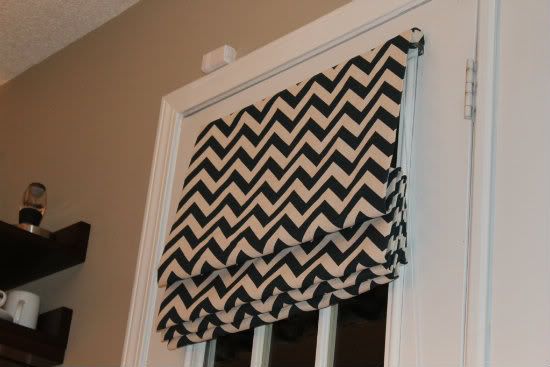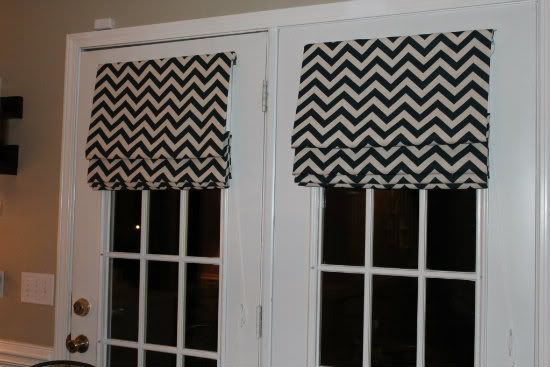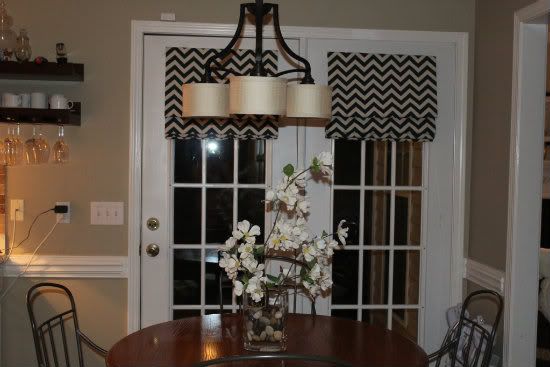 This might seemed complicated but I promise it was not. It's simply taking apart something and then remembering step by step how to put it back together just with new fabric. I would encourage you before you go out and buy new cushions or shades just look to see if they can be recovered. 12 dollars in fabric was a heck of a lot cheaper than 200 dollars in new roman shades. I'll give myself a pat on the back for this one….