The day after the little man baby shower for my good friend Kristin we baptized baby Hunter. It was a busy weekend. We kept the baptism simple, sharing it only with family and enjoying a brunch at a nearby restaurant. It was a special day, one I'll never forget.
At the church before service
All the AMAZING men baby Hunter has to look up to.
"My side" of the fam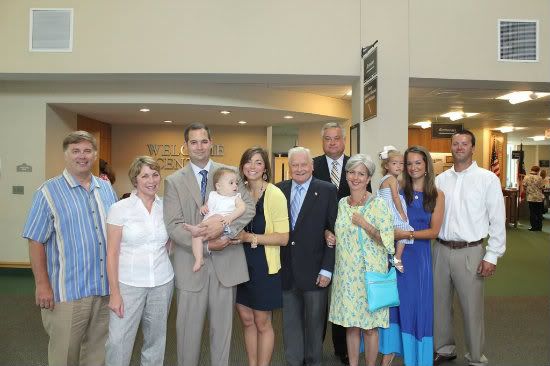 Blessed with a close knit family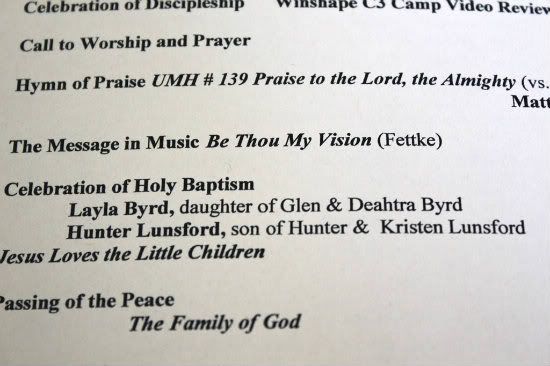 Pastor Gail blessing our baby!
Kisses from Big Daddy
Proud Parents!
Giving yourself to Jesus is tiring work!
So Thankful cousin Shannon came to visit. And THANK YOU Shannon for taking these great pictures. We will forever cherish them.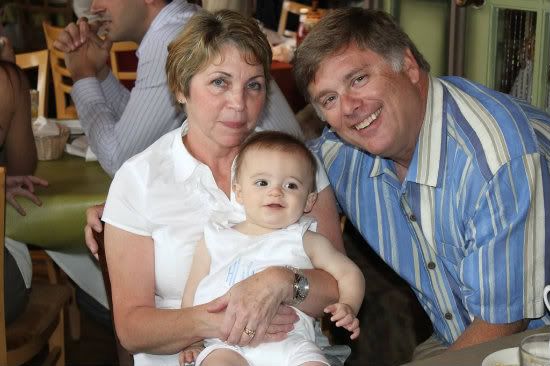 With his Nana & Papa
Family at Brunch
I feel like I could FLY now!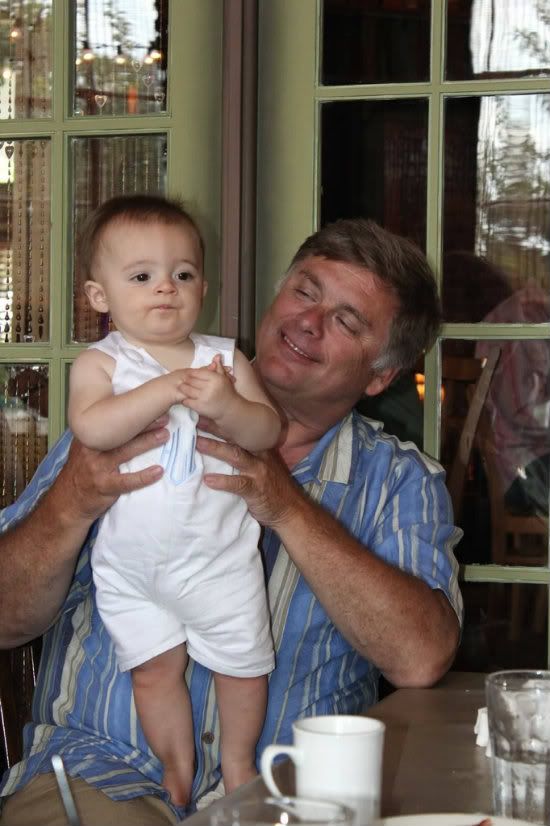 Having fun with Papa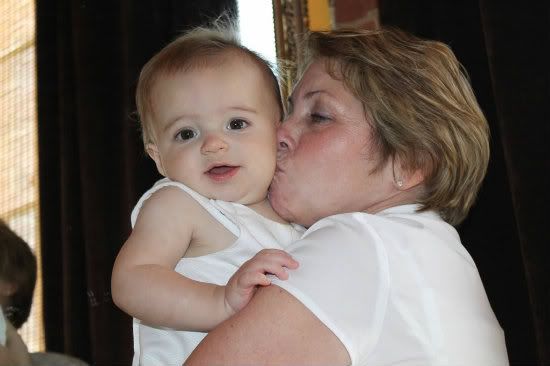 Love from Nana
And back to the house for my celebratory cake.
It was a good day. We know Great Gram and Grandmommie where thinking of us on this day, and Hunter V would like to thank you for your prayers and generosity! xoxo