Size of Baby:
Head of Califlower - On average 16 inches in length and 2.5 pounds.
Weight Gain:
Had a Dr's appointment today! Weighed in at 155 which is just where I was thinking. 25 pounds at week 28 I'm feeling pretty good about.
Maternity Clothes:
Tops for sure, most pants and shorts. Still squezzing into a few pairs of my pre pregnancy pants and just tried on a pair of prepreggers jeans last night that i'll be able to pull off wearing this fall! Excited about that since I didn't want to spend the money on a pair of jeans for just a couple of months!
Gender:
It's a boy!! Hunter Lee Lunsford V. I realized this week something annoying that we are probably going to have to get used to. EVERYONE (with the exception of our close friends and family) call him Hunter Jr. "How's Hunter Jr."? GAH, I want to correct them and say "Hunter V actually" but it's just not worth it all the time and from past experience when I do people look at me like I have five heads.
Movement:
OH boy! Oh baby boy! Oh big baby boy in my belly you move like crazy and it makes mommies stomach drop. Your kicks are fewer and the rolls/waves are more often. The right side of my belly button has been super super hard for the past week or so and when I press on it your whole body moves in a wave throughout my belly. I think it's your bum or your head but not sure which one. You are one stubborn little boy though because after I move you, you go right back to where you were comfy. As uncomfortable and weird these feelings are for me though I love every one of them because it shows me you are healthy and happy in there! We love you sooo much already! (not sure why this section came out directed towards baby Hunter but it felt natural so I'll go with it ) :)
Sleep:
Sleeping good! Up a couple times a night to pee but that aint' no thang!
What I miss:
hmmm, why does this question always make me have to think? I know I miss something.....Ah, shopping!! With all the new fall lines coming out I'm just DYING to go shopping for cute normal clothes. Hoping I'm back to my prepreggers size pretty quickly so I purchase a few cute new winter things!
Best Moment this week:
Hearing Hunter's BIG heartbeat today. It was louder and more powerful than in past appointments which tells me he's growing nice and strong!! Dr. said it was somewhere between 149 and 152. His huge movements are wonderful as well, weird and uncomfortable but just sooo cool!! I'm going to say Daddy Hunter agrees and I'm betting his best moment this week was feeling HLV in my belly last night. He couldn't believe how active he was...whole body movements and kicks.
Looking forward to:
Traveling to Rochester NY this weekend to see friends and family who haven't gotten to see me pregnant (or very pregnant) yet. We are heading up friday morning for a girlfriends wedding. Congrats Nicole and Chris we can't WAIT to see you say your vows and we're soooo very happy for you guys :)
Cravings:
Never got my mexican this week. I still want it but don't know if I would say i'm necessarily craving it. Now that I know we are heading to NY this weekend I'm craving Abbotts icecream, and a wegmans sub! mmmmmmmmmmmmmmmmmmmmmmm
Symptoms:
Frequent urinations, nasal congestions, stomach/side achiness, sore lower back. No swelling yet, or stretch marks I feel like I really don't have many sypmtoms. My easy pregnancy is making me nervous for the birth. Lord what do you have in store for me?? :)
Other notables:
We purchased our car seat and stroller last weekend!! As lame as it sounds I was/am SUPER excited :)
The story goes....in honor of tax free weekend USA baby was offering 10% off and tax free on everything in the store. Including strollers! This is very rare for name brand strollers like UPPA baby to go on sale so we knew we wanted to take advantage. I was pretty certain they wouldnt' have one in stock and sure enough they told us they'd have to order it and it would take 4-6 weeks to come in. They also didn't carry the carseat that I wanted. Earlier that week I had read somewhere that
buybuy baby
matched all competitors coupons. Now I knew buy buy baby had our stoller and carseat, so coupon in hand we headed over there to see if they would match it. Sure enough they did!!! All you mama's out there, no matter where or what your coupon is for Buy buy baby will match it! They gave us 10% off and tax free on our Graco Carseat and UPPA baby stroller!!
Here's the stroller we went with.
UPPA Baby Vista in color Cole Slate
. Love this stroller and have heard nothing but RAVE reviews. It was given an A rating in the Baby Bargains book, and I love that you can buy a
rumble seat attachement
for it when we have two kids.
And our cute
Graco Snugride carseat in Nolan
:) Blue Blue and more Blue I'm not TRYING to buy this boy everything blue it just always happens to be the color I like best in things. Good thing Blue can be used for a girl too!
And while we are on the shopping topic I'm also super excited to wear
THIS
adorable dress this weekend! I purchased it to wear to not only to the wedding but to my shower in a couple weeks as well. I'm bummed I just discovered the
More of Me maternity
line. I absolutely adore all of their dresses and will DEF be purchasing more of these puppies next pregnancy to wear the whole time!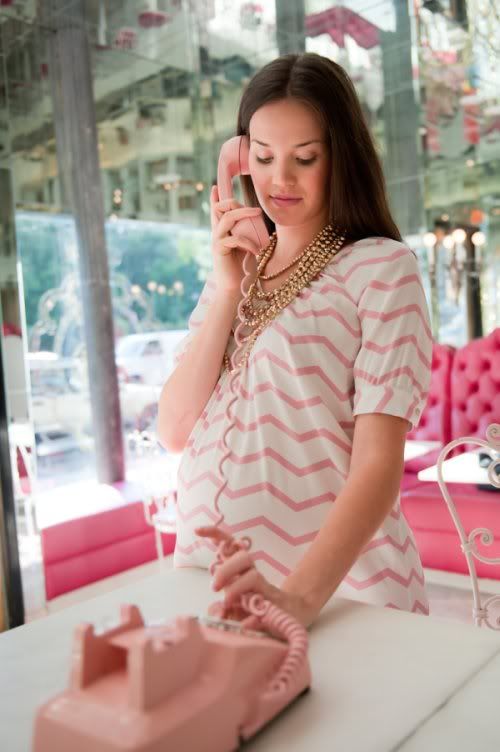 I can wear this, unbelted with bold jewelry as in the above picture. OR belted as a dress. OR this fall you can find me sporting it belted with skinny jeans. One comfy dress, three ways. SCORE :)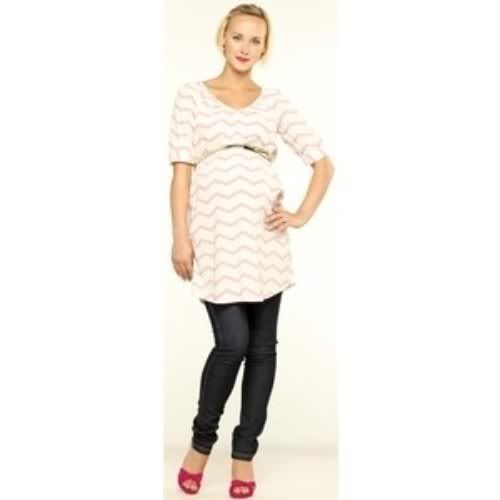 28 week Picture: