Happy St. Patty's Day everyone! Are you wearing green today? As I was turning on our crock pot full of beef brisket this morning I got to thinking about how times have changed! A few years ago, on this day, Hunter and I would have been rushing out of work to the nearest pub in order to start drinking green beer in excess. I'm not sure when or why we stopped that wonderful tradition but for the past couple years we have celebrated by wearing green, cooking a traditional St. Patty's Day dinner and drinking green beer at home. Here's what our dinner looked like this morning. (There's beef brisket under those veggie and potatoes) Hunter prepped everything last night I contributed by pressing the on button before I left :) GO ME!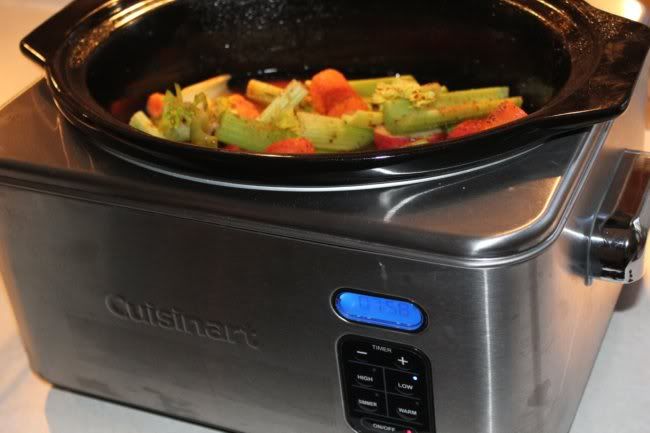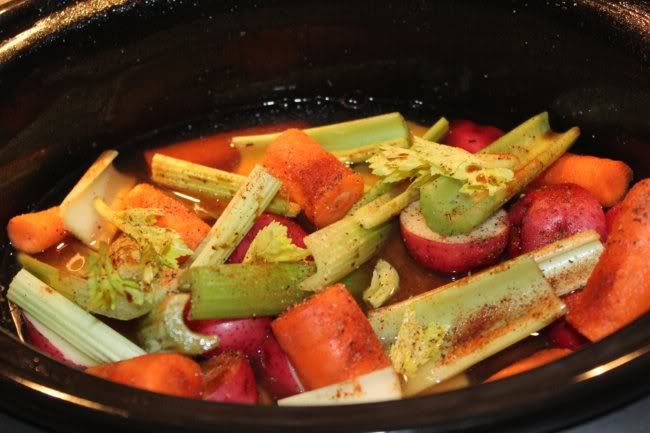 Hunter will steam some cabbage to have with as well when we get home. You can't have St. Patricks Day without cabbage!
This is a just a recipe for corned beef out of the recipe book our crock pot came with. If you have that check it out. Or here is one that looked yummy too! I'm sure Hunter used a combination of both of these.
Marmalade-Glazed Corned Beef with Carrots & Potatoes
Corned beef can be very salty. Rinsing the raw meat to remove any brine will reduce the amount of sodium in the dish. If the meat comes with a packet of seasoning, save that to use in the recipe, if desired.
Makes: 6 servings
Total time: 4 to 5 hours (high heat), 8 to 9 hours (low heat)
FOR THE BEEF:
3 lb. corned beef brisket, rinsed and trimmed
1 1⁄2 lb. red potatoes (4–5), skin left on and scrubbed
1⁄2 lb. carrots (3–4), peeled and cut into 2-inch pieces
1 cup lager-style beer
Seasoning packet (optional)
FOR THE GLAZE:
1⁄2 cup orange marmalade
1⁄4 cup whiskey or apple juice
2 Tbsp. ketchup
2 Tbsp. white wine vinegar
Combine beef, potatoes, carrots, and beer in a 4- to 6-quart slow cooker. (Add seasoning packet, if desired.) Cover; cook until beef is fork-tender, on high-heat setting for 4–5 hours or on low-heat setting for 8–9 hours. Remove beef and vegetables. Discard liquid.
Whisk together marmalade, whiskey or juice, ketchup, and vinegar; brush over corned beef.
Preheat broiler to high with oven rack 6–8 inches from the element. Transfer meat to a broiler pan coated with nonstick spray; broil until glaze caramelizes, 5 minutes.
Thinly slice corned beef against the grain; quarter potatoes.
Serve beef with carrots, potatoes, and Buttered Cabbage.