We had a great weekend visiting with my best friend Kristen (aka Swanny) and her fiance James who flew in for the weekend from NYC. Friday, after picking them up from the airport, we headed straight to dinner to an Irish Pub called Sir Eds. Saturday the boys golfed while Kristen and I bummed around, took Jake for a nice walk, grabbed lunch, and ran to the mall for some quick shopping. That afternoon we all headed to our friend, The Belchers, son's 1st birthday party. Sunday it literally rained ALLLL day here in Charlotte which was actually wonderful because it meant no qulitly feelings for the fact that we didn't get out of our PJ's til 1:30 and didn't leave the house until we took them Kristen and James back to the airport at 4:30pm. Just quality time at home with friends we wished we lived closer too.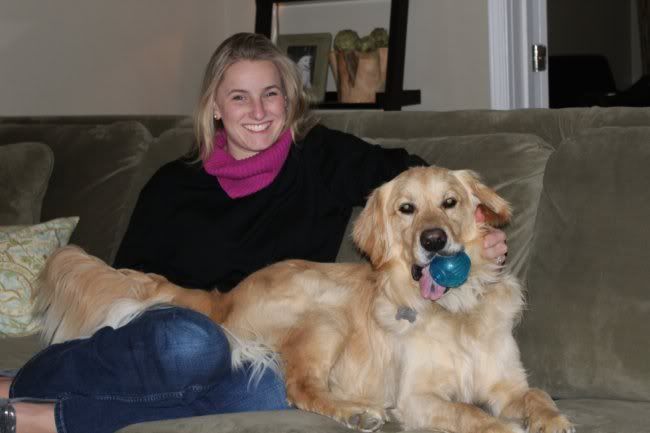 Jake LOVES Swanny :)
On Sunday while in PJ's I started on some banners I told my sister-in-law Carter I would make for Reagan's 1st birthday party. Have you ever seen banners like
this
,
this
, and
this
on etsy? Great for showers, birthday parties, but 35 dollars for a paper banner? I don't think so! All you need is paper, scissors, letter stencils (if your awful at freehand drawing like I am), and some ribbon. Here's the beginnings of Reagans birthday banners! Keeping in mind they aren't glued together yet (which is why they are crooked :)) and the ribbon still needs to be added as well!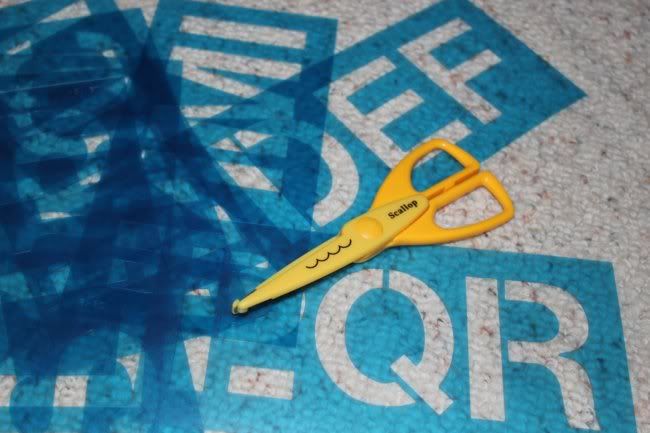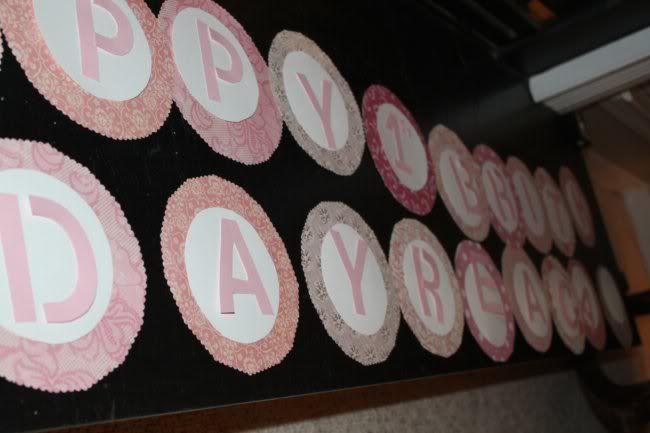 Or for printed banners like
this
, if you have a home computer with word and a color printer you can do it! I started on one of these for little Miss Reagan as well!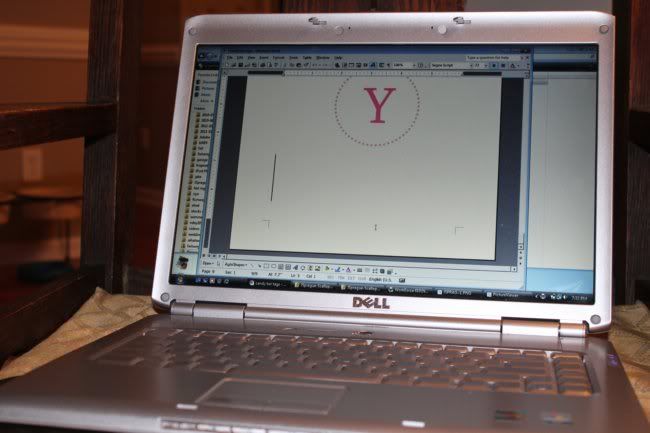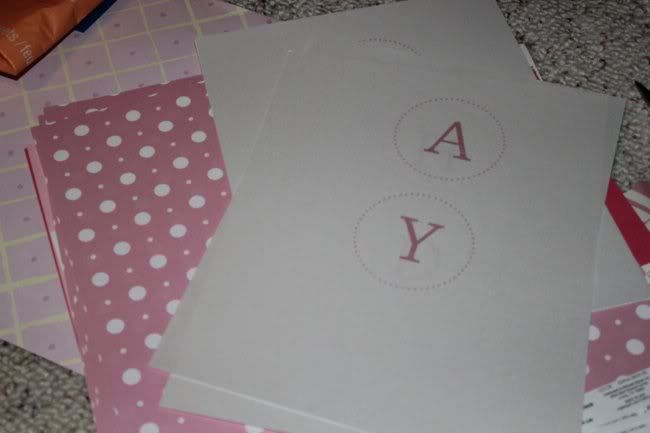 Lastly, after coming across this sweet
highchair banner
on etsy, I attempted one of them for her as well. Not to shabby for a first timer....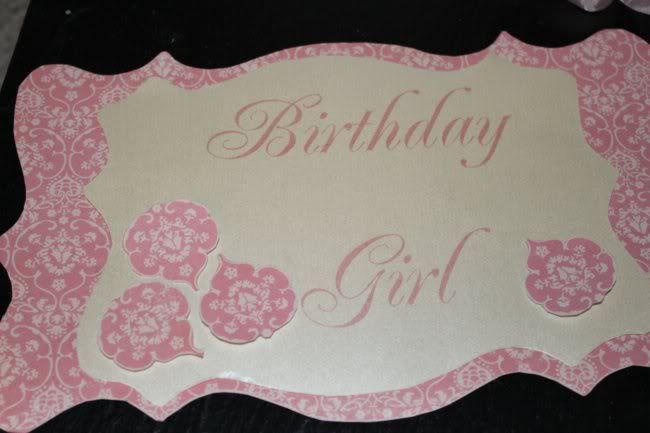 It's a another busy week, this week! Super Club Thursday Night at
Nicola's
(it's a GREEN theme) and Friday morning I leave for Miami for a bachelorette party with 9 fun ladies! I cannot WAIT to soak in some Vitamin D and celebrate Kristin Yager's last fling without a ring!!! :)