Lots of people ask "How's Jake with the new baby"....
At first he seemed sad to me. Laid around more than usual giving us heart melting puppy dog eyes. I mean I couldnt blame him, he went from being walked twice a day, when I was trying to induce labor, to nada cold turkey! Although, I could have been mistaking those sad puppy dog eyes for extremely tired eyes. He wasn't used to being up all night either. In fact, on night two I called him up to bed, he raised his heavy head from the couch and gave me a look that said "are you crazy...I'm not going up there tonight, you people don't sleep."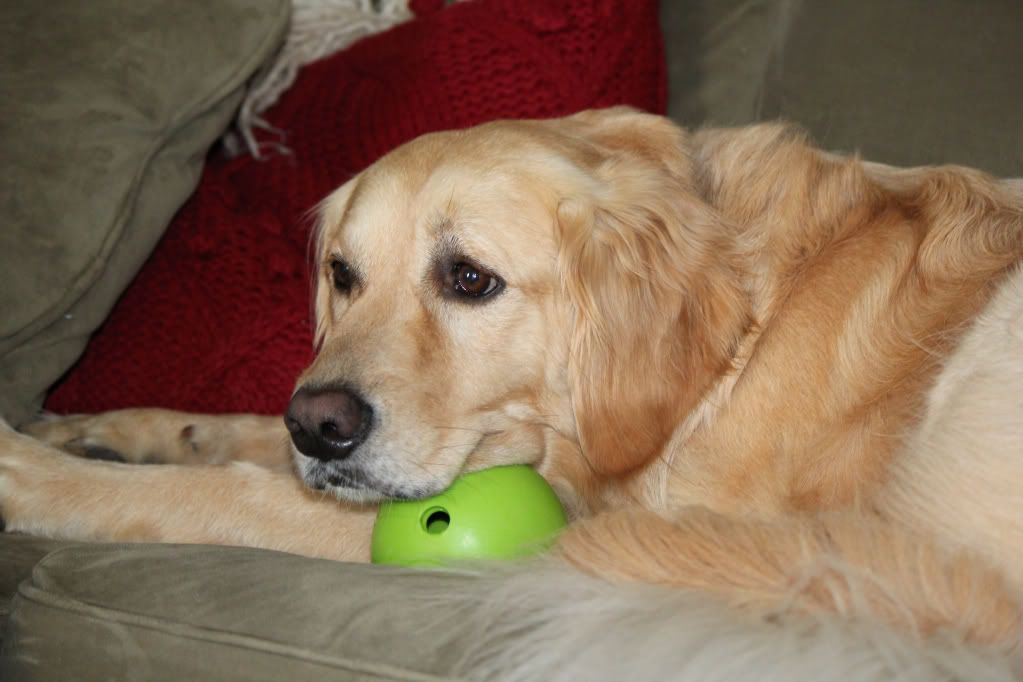 As the days moved forward Jake recovered and became more excepting that Hunter was here to stay and became more interested in him. He'll give him some sniffs, a few licks to his little baby feet, and even come in and sleep at the foot of his nursery chair as we are doing a middle of the night feed.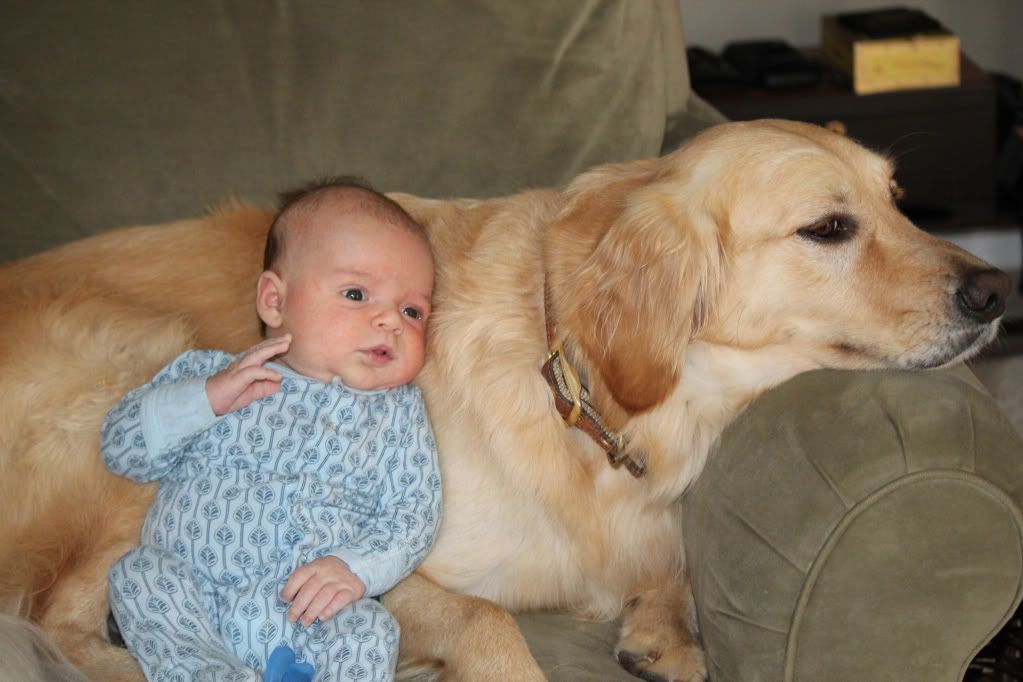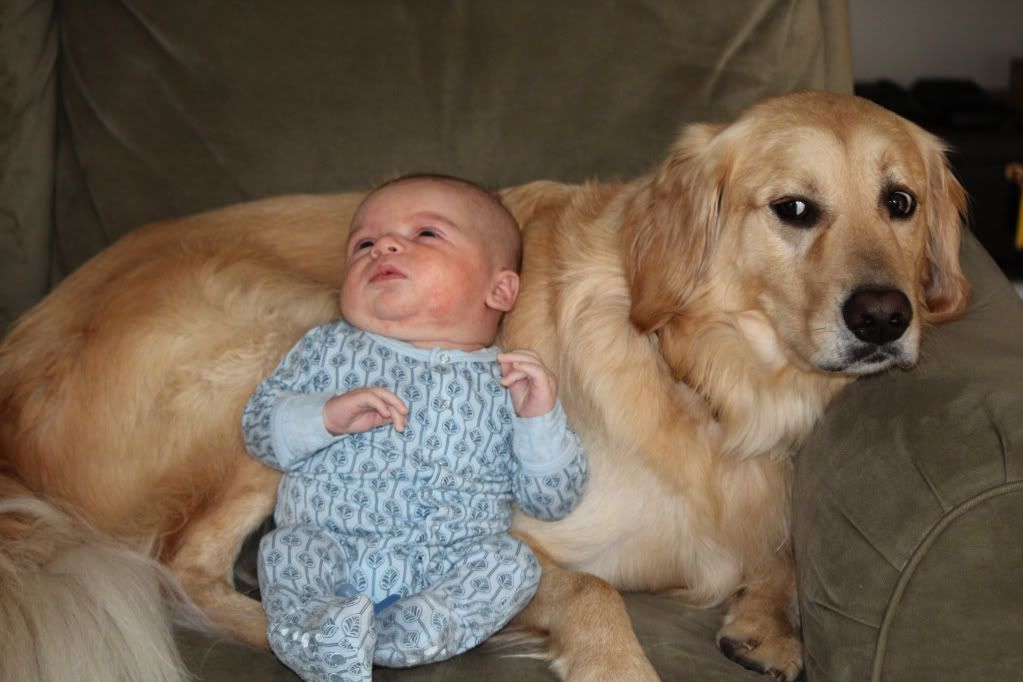 Overall, Jake is still getting his. :) his rubs, his walks, his ball throwing, food and water. Perhaps a little less frequently but he needs to be patient because we are working on raising him the ultimate ball throwing machine! :)