A favorite things post is common during the holiday season so here are a few of our favorite things at the moment. As you can imagine they have to do with baby, well, because, we have a new baby :) I hope this helps our expecting friends as well :) xoxo
1.
Fisher price lamb swing
. 2-3hr nap in it every morning, nuff said. Favorite thing.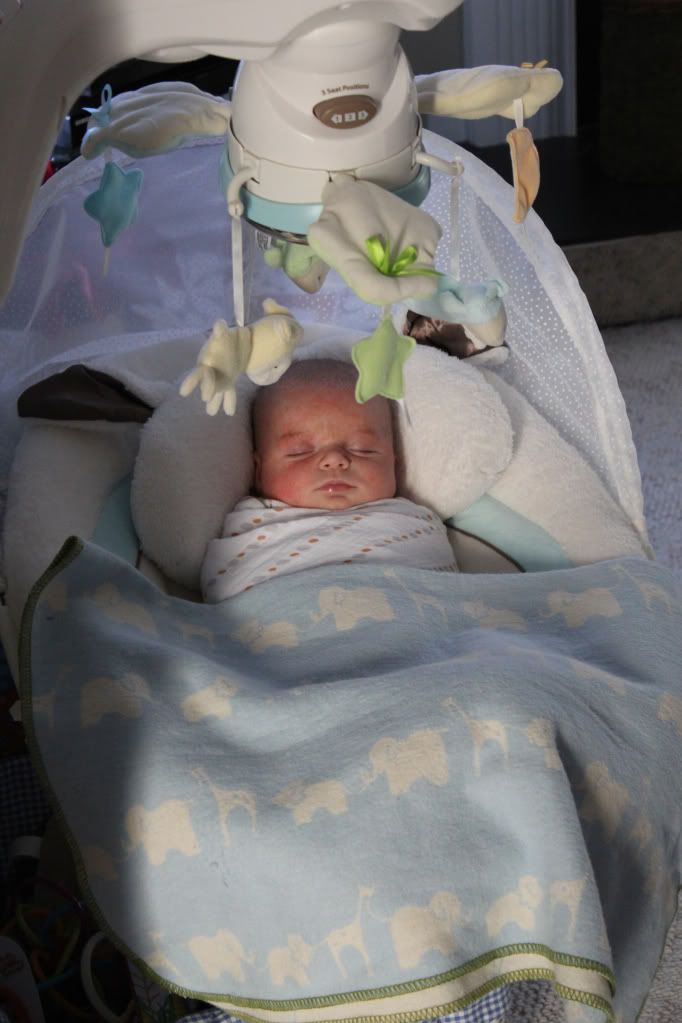 2.
Playtex nurser drop-ins bottles
. I wanted to go the glass bottle route but HL5 who calls the shots around here had another bottle in mind. The playtex nurser because it's more like mommies boobies and what's not to love about mommies boobies. I love these bottles because it's less bottle washing and mess too. Just throw away the liner, rinse the outside bottle part, and the only really thing you need to clean is the nipples. Favorite thing!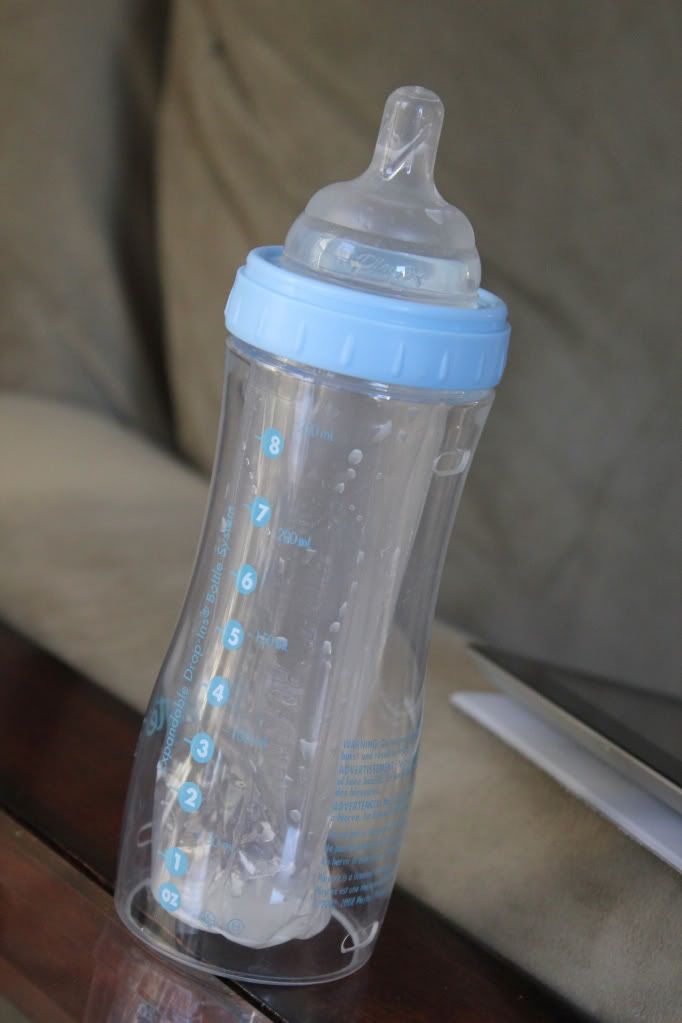 3.
Rock n play sleeper
. If Hunter isn't in our arms, or in his swing he's hanging out in this little dream. He naps great in it but also loves to just chill out in it while mommy gets chores done. If folds up for great storage and portability. We bring it with us to friends houses and grandparents houses. Hunter doesnt have acid reflux but I hear it's great for babies that do because of how it is elevated.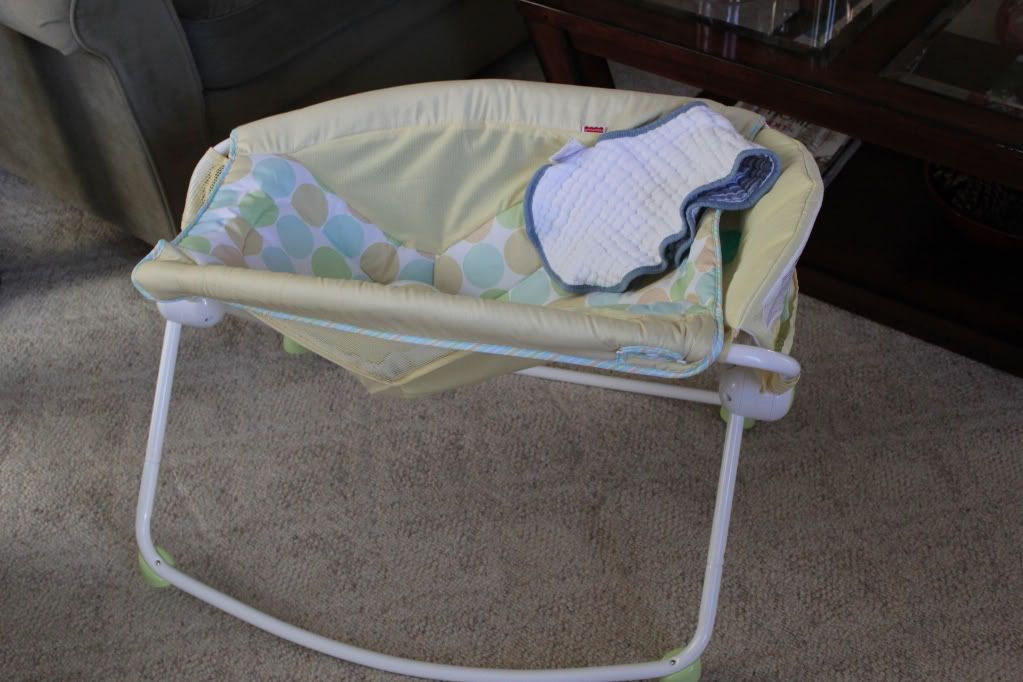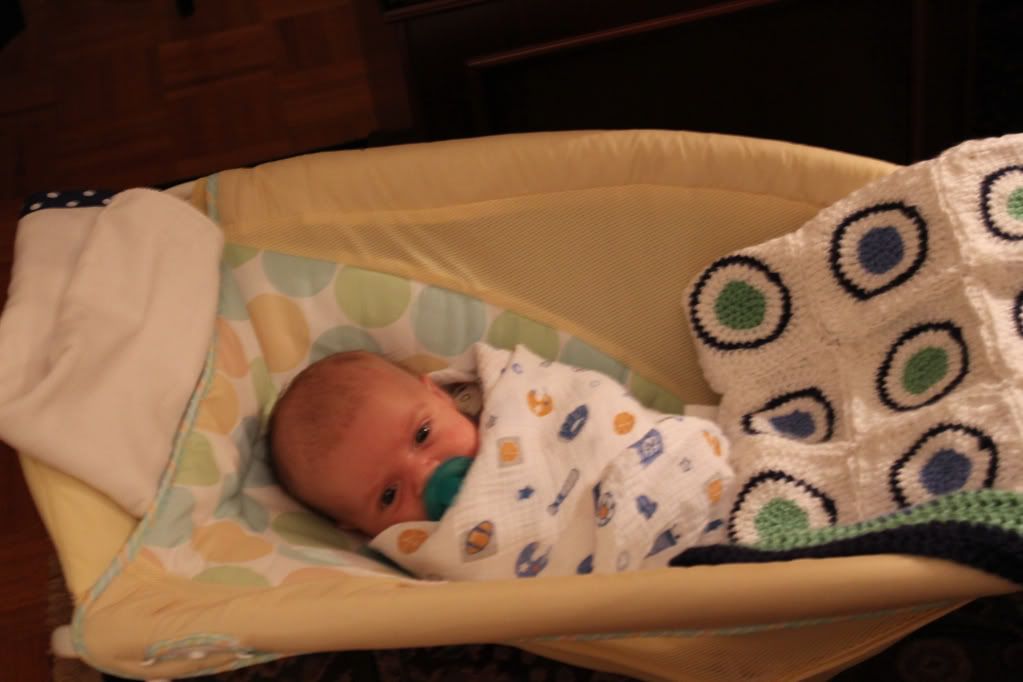 4.
Petunia pickle bottom diaper bag
. I love lots of PPBs items. Clothes, blankets, bags (i have a
ppb clutch
too). It's stylish and functional what more can u ask for. Oh and you can buy clips so that it
clips
onto your stroller!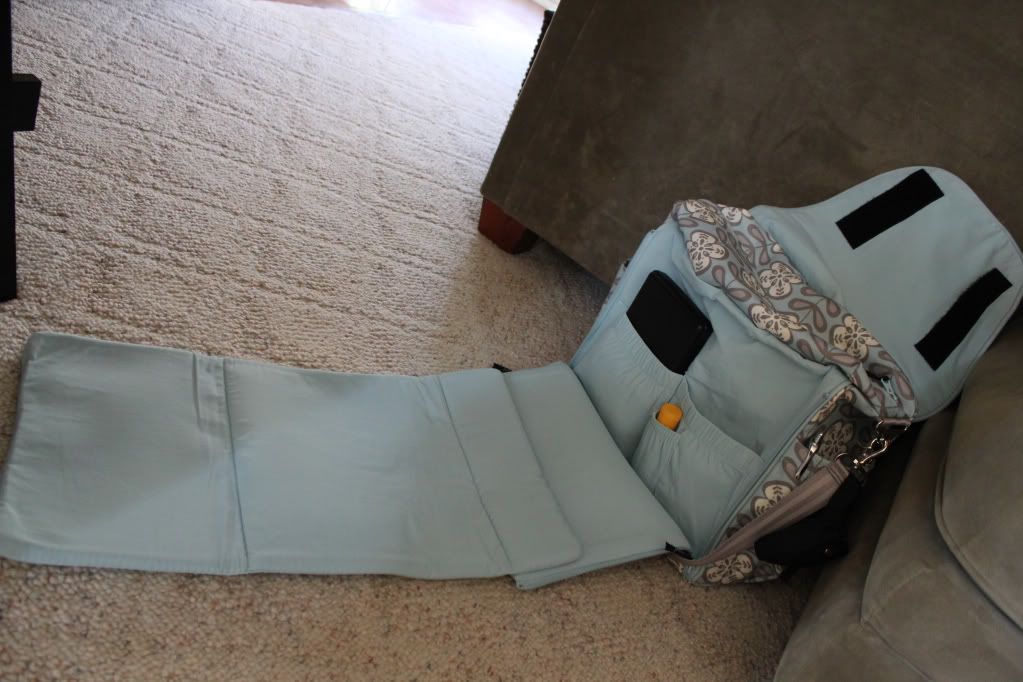 5.
Boppy changing pad covers
. I started with one pack of three of these and quickly went to six. Little peepees and poos constantly sneak out when changing a dirty diaper. These things are a god send allowing me to just throw this pad cover in the laundry and put a fresh one on instead of owning and washing a million full changing pad covers.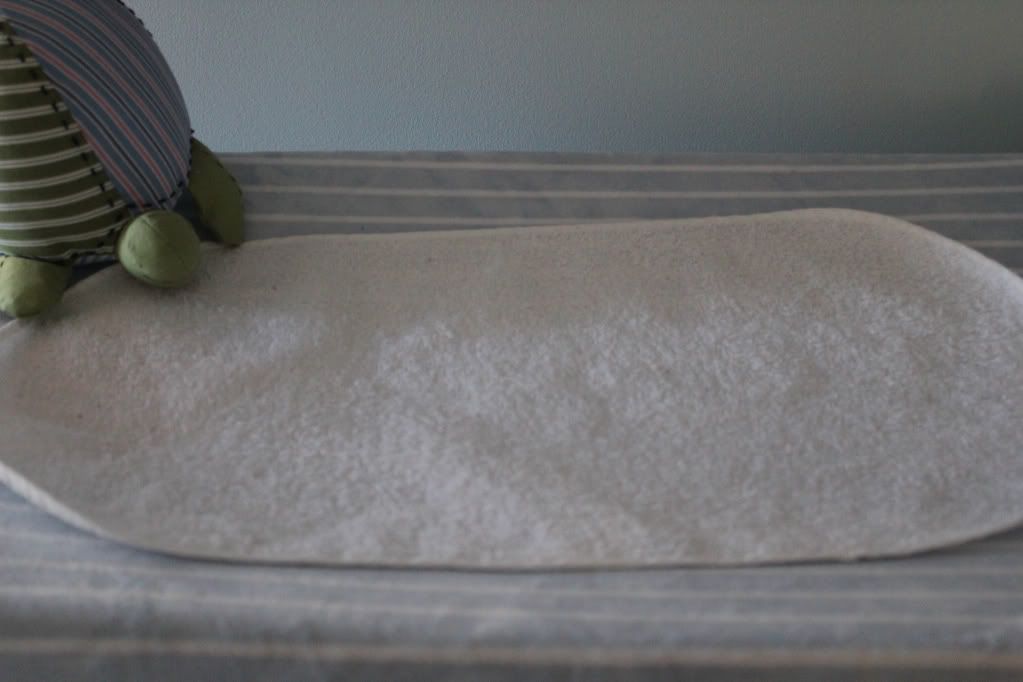 6.
Soothie pacis
. Some babies take to the paci, some don't. Ours did making our lives easier. Great for putting off feedings, distracting him from gas pain, soothing him back to sleep if he wakes up prematurely. You can find them all over our house! Also we recently discovered the
wubba nub
. It's a soothie paci with a stuffed animal attached to it in order to weigh the paci down and help baby keep it in his mouth. It's not perfection but certainly works, suits it's purpose and is worth buying one.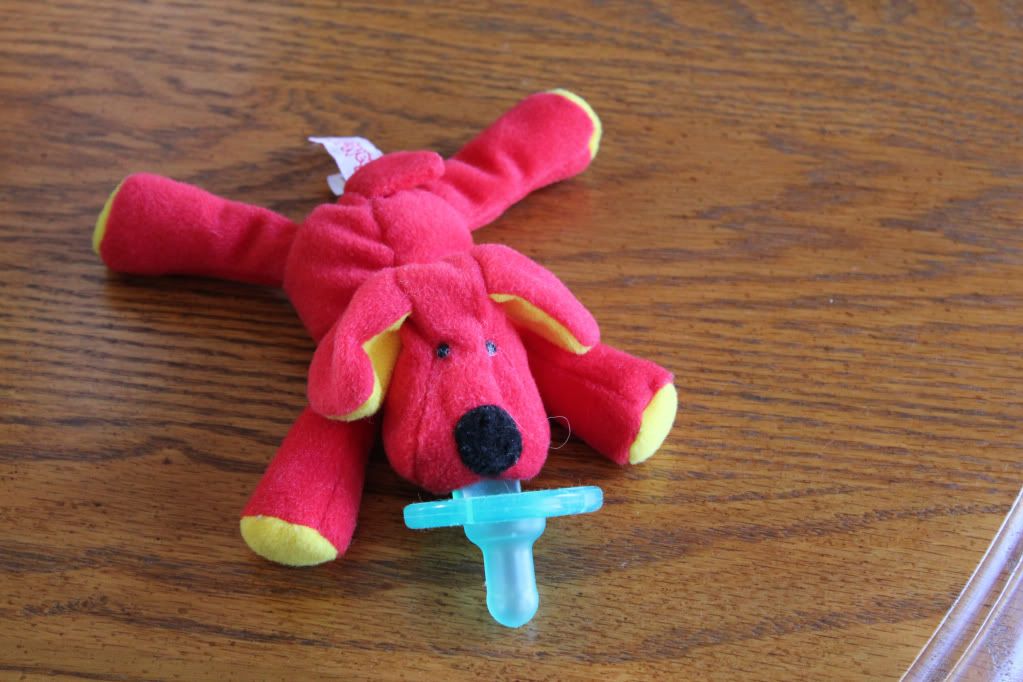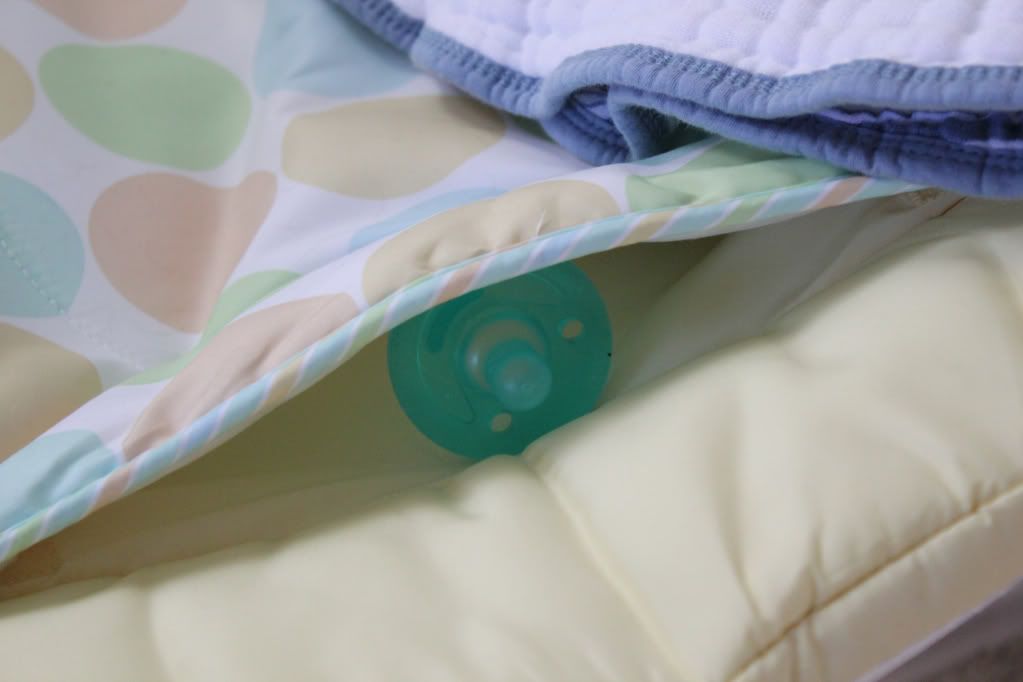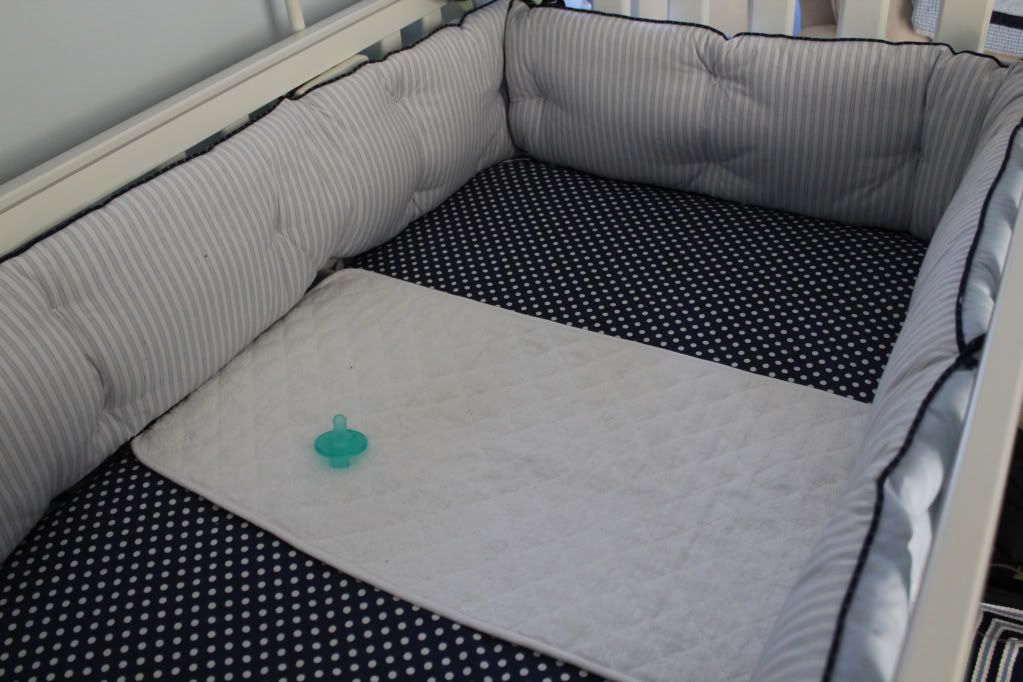 7. Along the lines of the boppy changing pad cover I love these
sheet savers
. After a bedtime or middle of the night feed we lay Hunter back in bed and have found at some point in the night he typically spits up a little. Again, really nice to just change and wash this small cover as oppose to an entire sheet!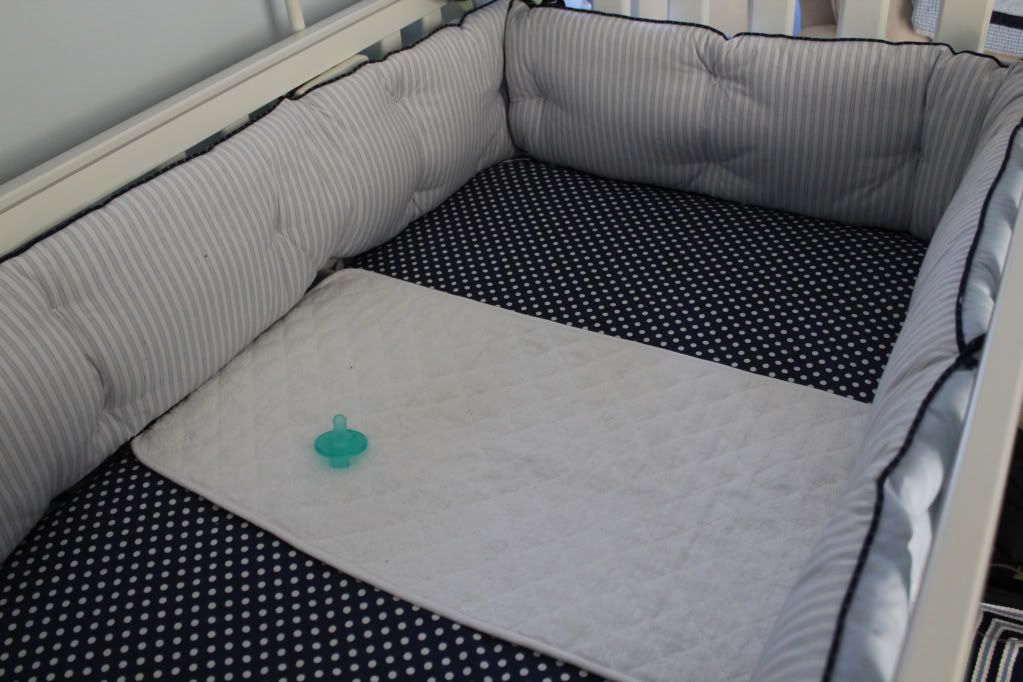 8.
Maximum strength Desitin
. It took about a week of his fresh baby bum to develop a diaper rash and we've been using this ever since. It cleared him up in a couple days and has kept the rash away. In the beginning we were changing little man in the middle of the night but then I read somewhere that a soiled diaper doesn't wake babies at night. So I started caking on the desitin before bed and stopped changing him in the night. It's been working much better since changing them wakes them too much he now stays in sleepy mode all night long. Feed and right back down.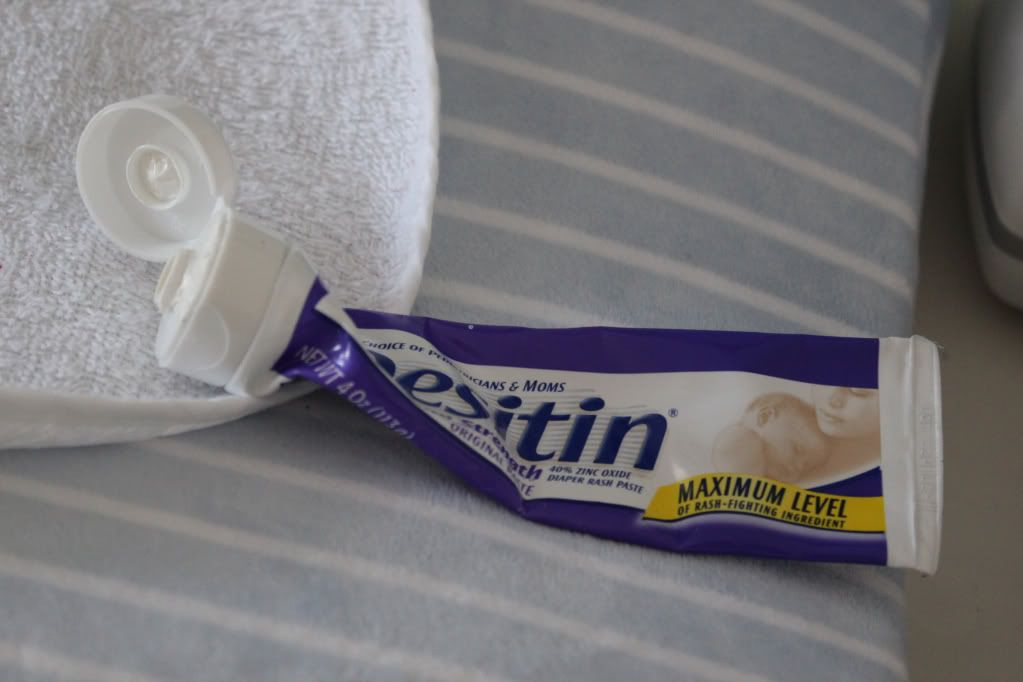 9. Whale mobile. This was the mobile that went with Hunters bedding from pottery barn kids. I went back and forth about getting it because they are expensive around 50 bucks and being you have to take them down after a couple months I wasn't sure it would be worth the money. Well it is!! He loves it! As an afternoon activity I lay him in his crib, turn his mobile on and he could stare at it for hours. After about 20mins I actually have to take it down as to not get him overstimulated by it, but then he falls fast asleep for a nice nap in his crib.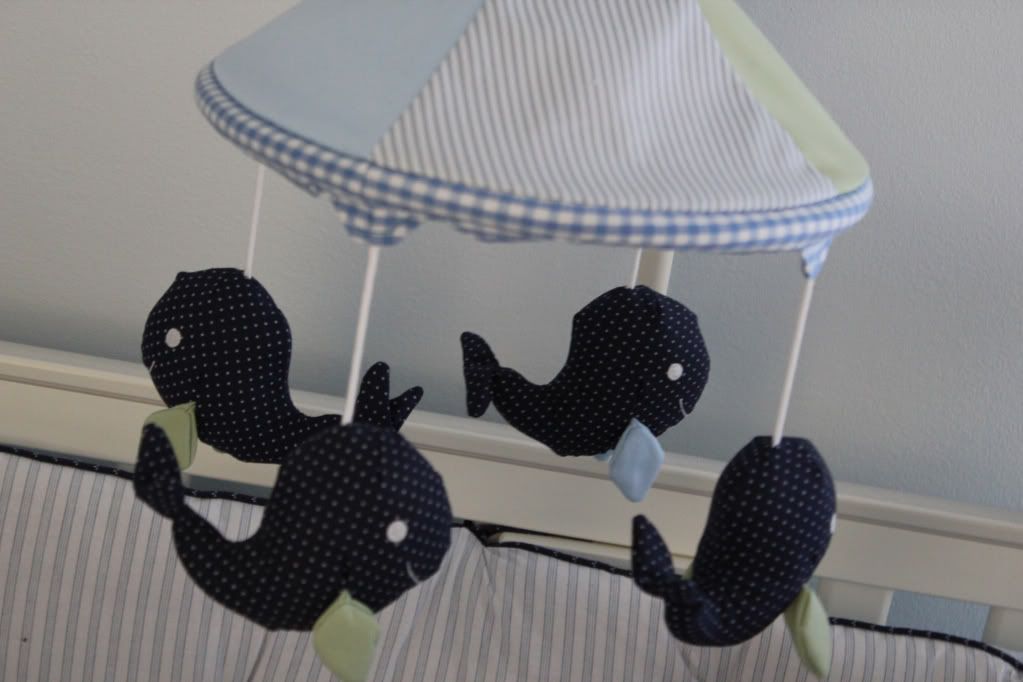 10. Everything in this picture! The chair we purchased is heaven, burp clothes ( you can't have too many), the pillow we use all the time to prop our arm up when feeding him, and the blanket we cover up with when rocking and snuggling in the middle of the night. Again I wasn't sure about getting the comforter to his bedding set since I knew we wouldn't use it in his crib, but we've used it a lot in the chair. Many many hours are spent sitting right here and everything was worth every penny being how cozy it makes us and how often we use everything!!
11.
Medela bottle storage
and
ice cube bin
. It works best for me to pump most the time and bottle feed baby hunter. I originally only had two medela bottles to pump into so I would pump into them and then pour the milk into a storage bags to refrigerate. Well those bags are 12 dollars for 50. At 8 bottles a day we would go through a box of bags in a week. Not very economical. So I ordered 10 more bottles and now I pump into the bottles, they go straight to fridge for storage, and can be washed and reused. As far as storage goes I picked up two ice cube bins from target and they've been working great.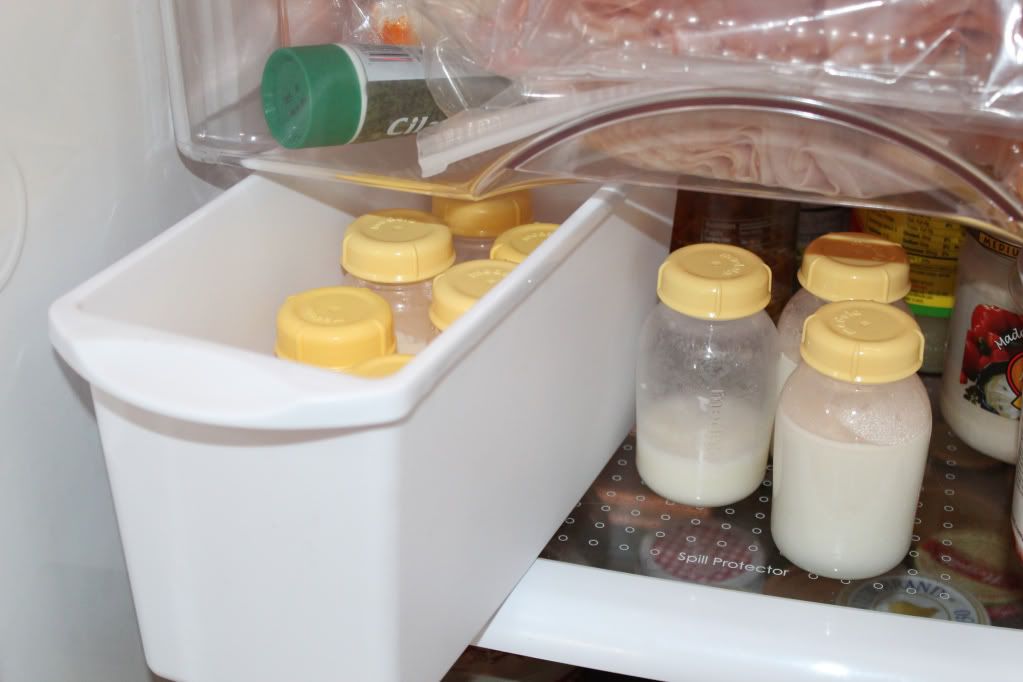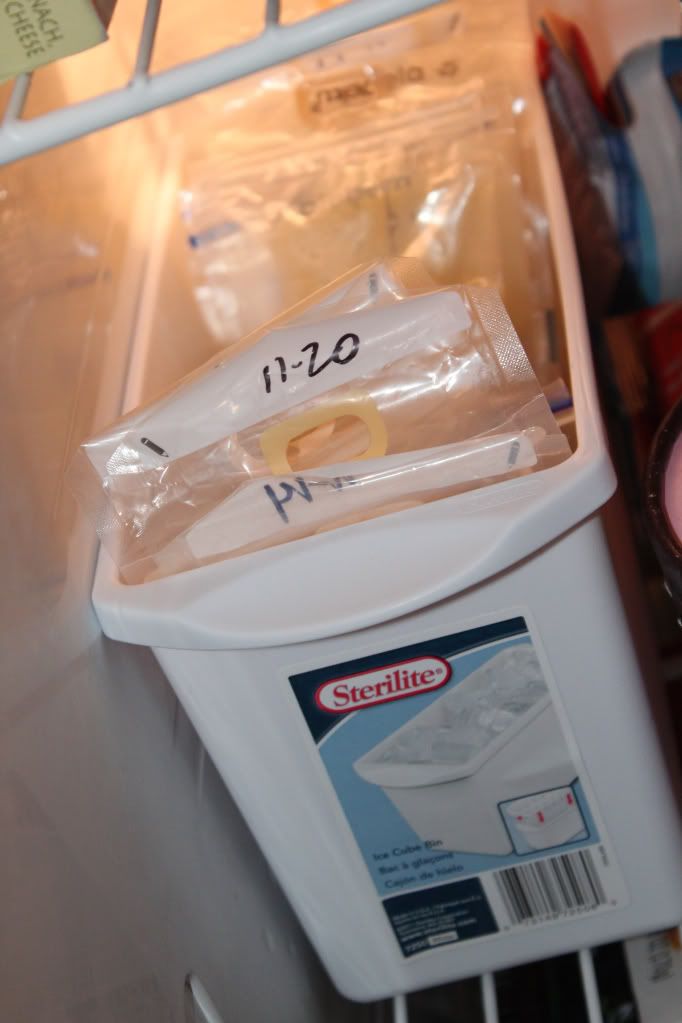 12.
Avent bottle warmer
. And being that we pull cold breast milk from the fridge we pop the medela bottle in this warmer for a few minutes. Sooo much easier than old school boiling water and therefore worth the 40bucks in my opinion especially since were warming up 7 to 8 bottles a day. I'd say we are getting our monies worth this guy too.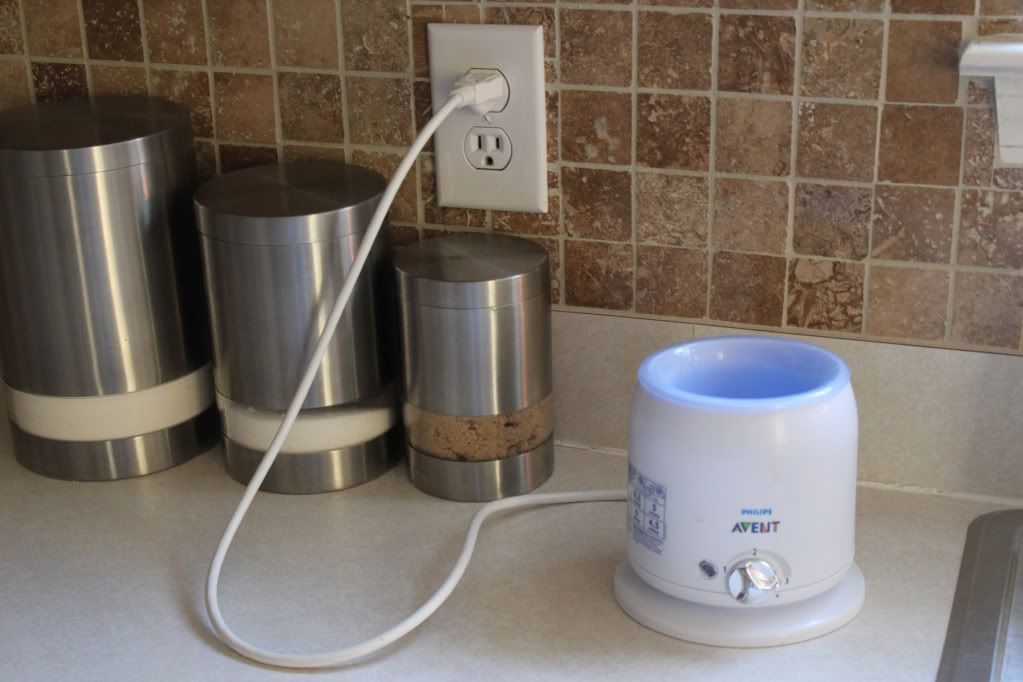 13.
Skip hop drying rack
. This little guy has far exceeded my expectations. Again I remember Hunter 4 moaning and groaning about spending 35 bucks on a drying rack when u can just lay down a towel for items to dry on. Um, no. Between breast pump parts, nipples, bottles, even pacis, younger constantly washing stuff. This guy holds has. Place for everything, drys stuff well without leaking wte all over the counter and isn't an eye sore :) it's great!!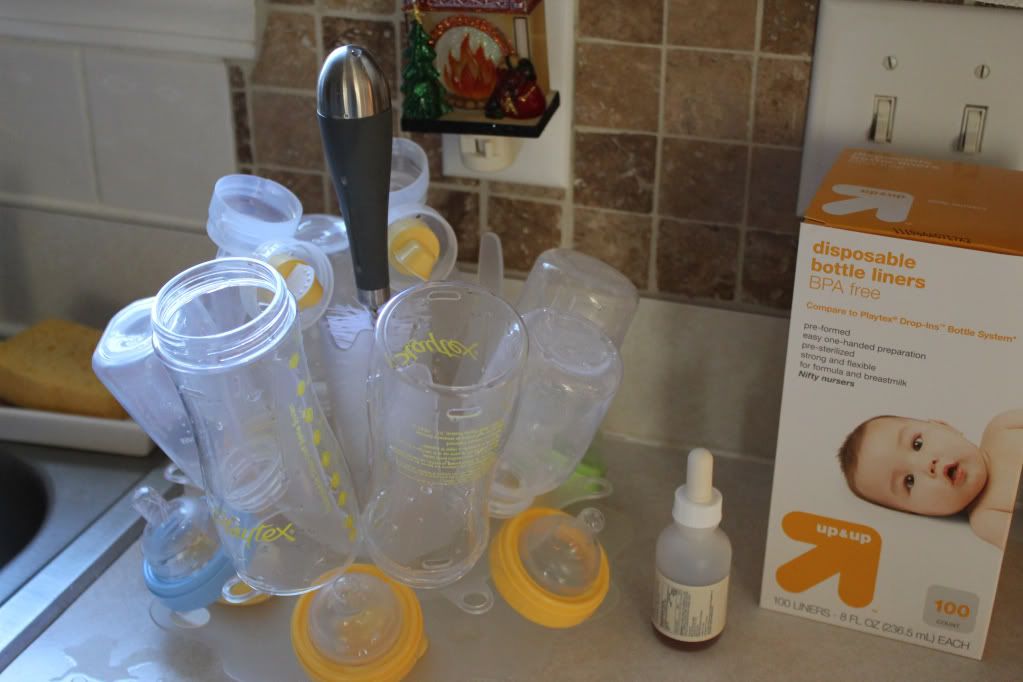 14.
Skip hop day to night baby log
. This was gifted to me and I'm so glad it was! You just want To make sure your baby is sleeping enough hours and taking in enough ounces. This allows me to keep track of his sleeping and eating during the day o that I can go easily add up the total amount he's eating and sleeping in a day. It's also great to be able to look back on past weeks, compare good days vs bad days and see what was different. Sure you can buy a plan old spiral notebook o track this info but when your tired and not sure what day of the week it is this book keeps you put together and organized! I've really enjoyed it.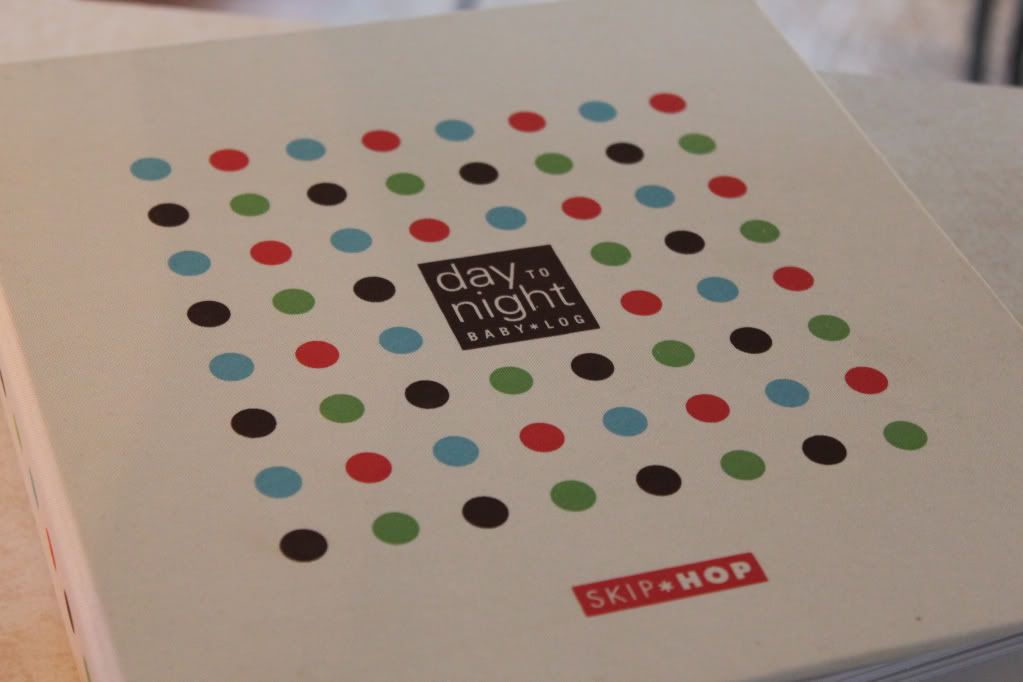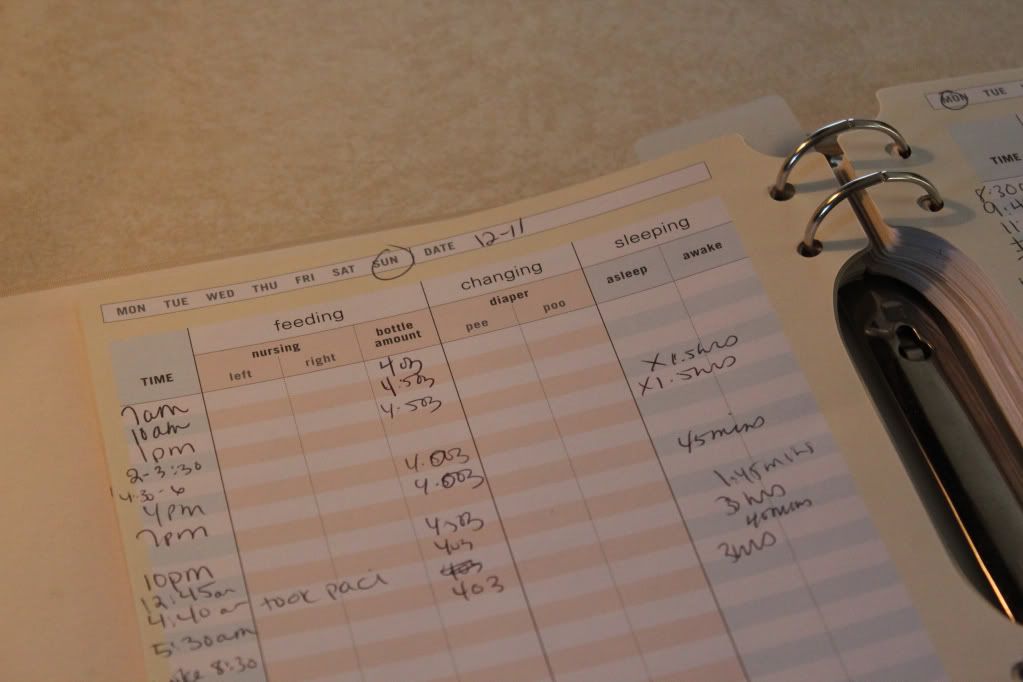 15. And last but not least our
UPPA Baby stroller
. I was pretty sure I would love it and we do!! The bassinet feature is fantastic. He can sleep fla on his back during walks and shopping as oppose to always being scrunched in his carseat. We also use the bassinet for hunter to sleep in if we go to fiends houses for dinner or to travel to grandparents homes. Its very portable!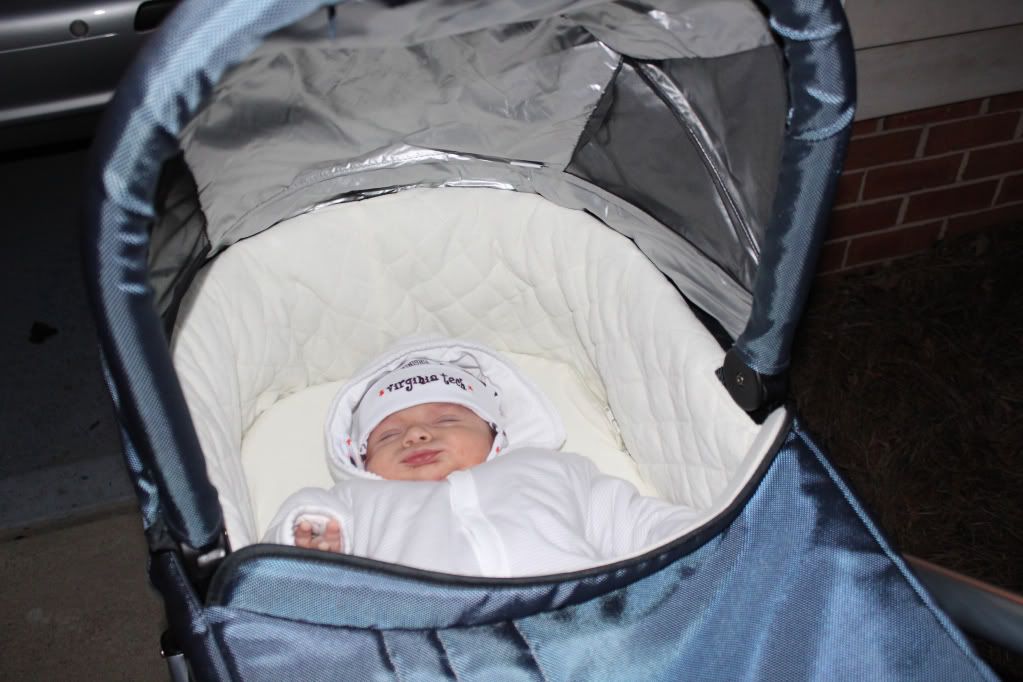 Overall, I think we registered and purchased right. We don't have anything that we don't use a ton!!