Holidays to Hunter and I are about being with family, no matter what sacrifices we have to make. This Easter we had to sacrifice being together :( He needed to spend time with his father and grandfather and I wanted to go up to DC to see my parents since my brother and his family would be there. Being a 6hr drive from my parents we get to see them a good bit, but my brother, sister-in-law and niece live 12hrs away! I had to take advantage of them being only 6hrs while at my parents house. Although Hunter and I do consider the two of us our own little family we don't have children quite yet allowing us to get away with that this year. I had one nervous hubby though dealing with me driving 6hrs all by myself. He text messaged me when I got on the road and said love you, be careful and remember baby on board! awwwww, too sweet!
We sure did miss each other but know it was the right thing to do. I had a great time with my family, my little niece (who is also my god daughter) is pure entertainment 24/7. She's talking up a storm, climbing on everything, and even moving furniture! ha! My parents have this little ottoman and she would pick it up and carry it around the room!!! She's 16 month's old, the little beast! Both her mommy and daddy are strong and athletic so this comes to no surprise to me :) Riley also was a rock star at finding eggs. We went to a Easter egg hunt that the town put on, Saturday morning. Saturday afternoon, at the house, we kept hiding them for her on the back deck as a little game. Of course, Sunday morning she continued the hunt. Every time she spotted an egg her little eyes LIT up and a ENORMOUS grin came over her face, just pure excitement....it was so funny and too cute!
Enjoy some pics from the weekend, and our sweet niece Riley!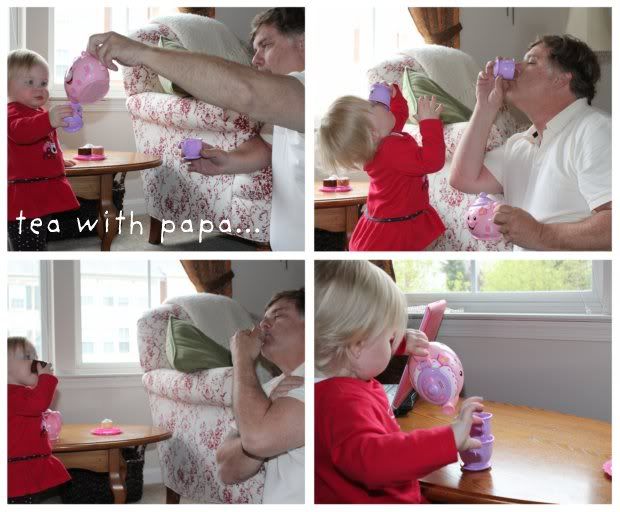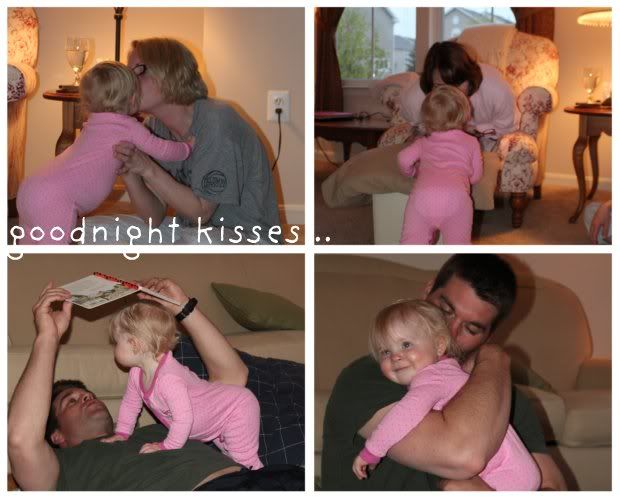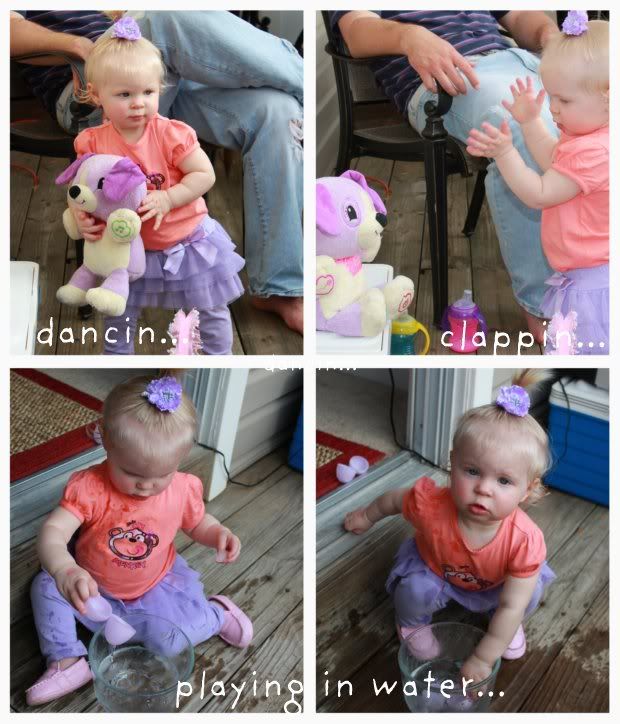 The Easter egg hunt saturday morning...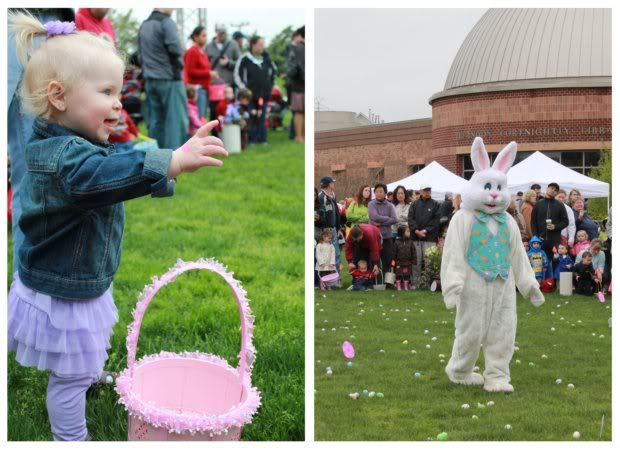 Riley thrilled to see the easter bunny!
10 eggs collected all by herself!
Counting her eggs and giving kisses to the easter bunny!
All the below are from Easter Morning :)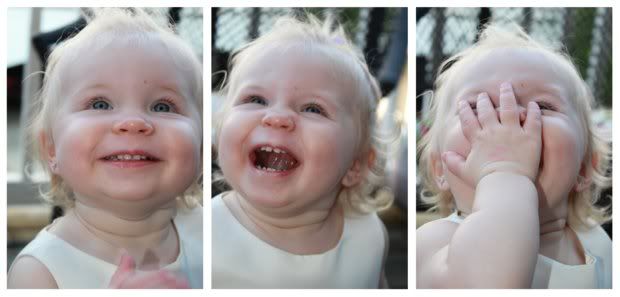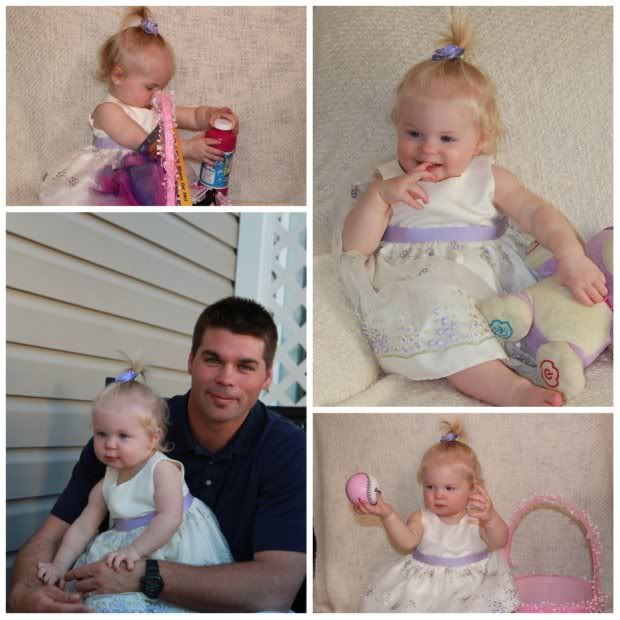 Daddy's little girl!
On my way home, I stopped by our good friends The Marelli's house to see their sweet boy, Michael on Easter Sunday. Babies and Kids just make holidays. I can't WAIT to have one of our own! :)