We had a lot of fun this past weekend helping our niece Reagan celebrate her first Birthday. My sister in law Carter didn't miss a detail when it came to the "pink" themed party! She had a play tent set up over a blanket with toys which was a big hit for the babies. A large tent housed the food, table and chairs, and my favorite a baby bar complete with puffs, yogurt melts and other kid friendly sweet treats! :)
Enjoy the pics!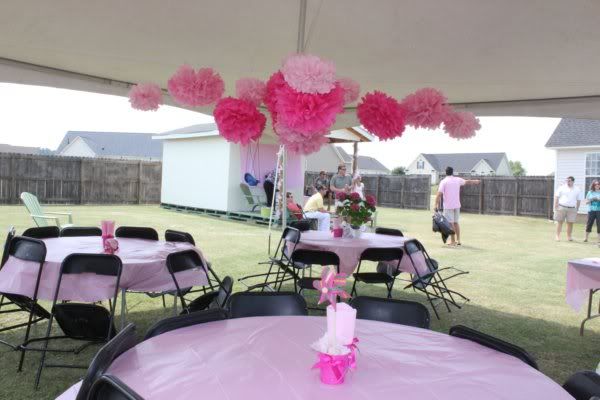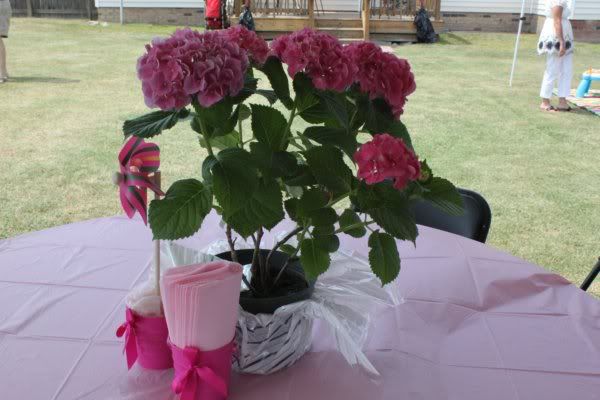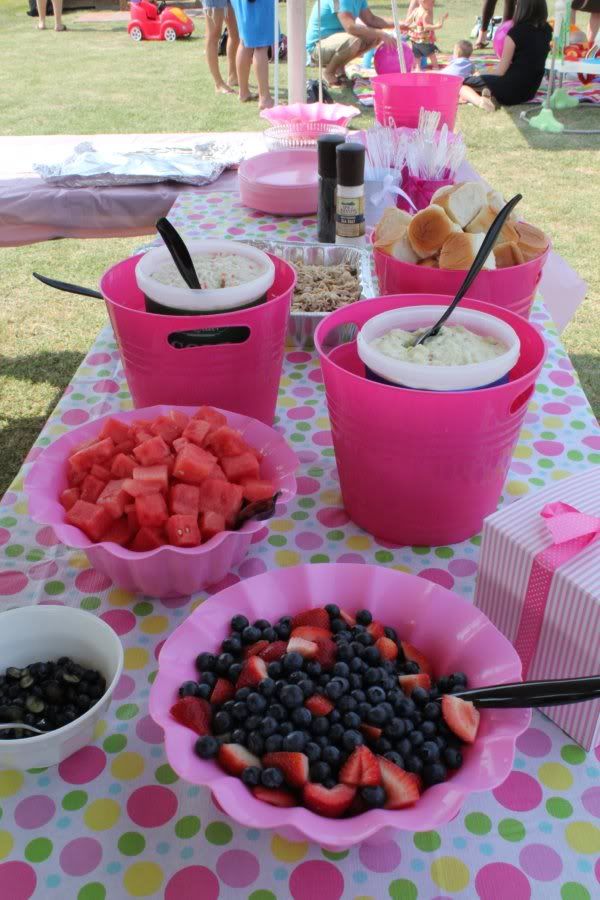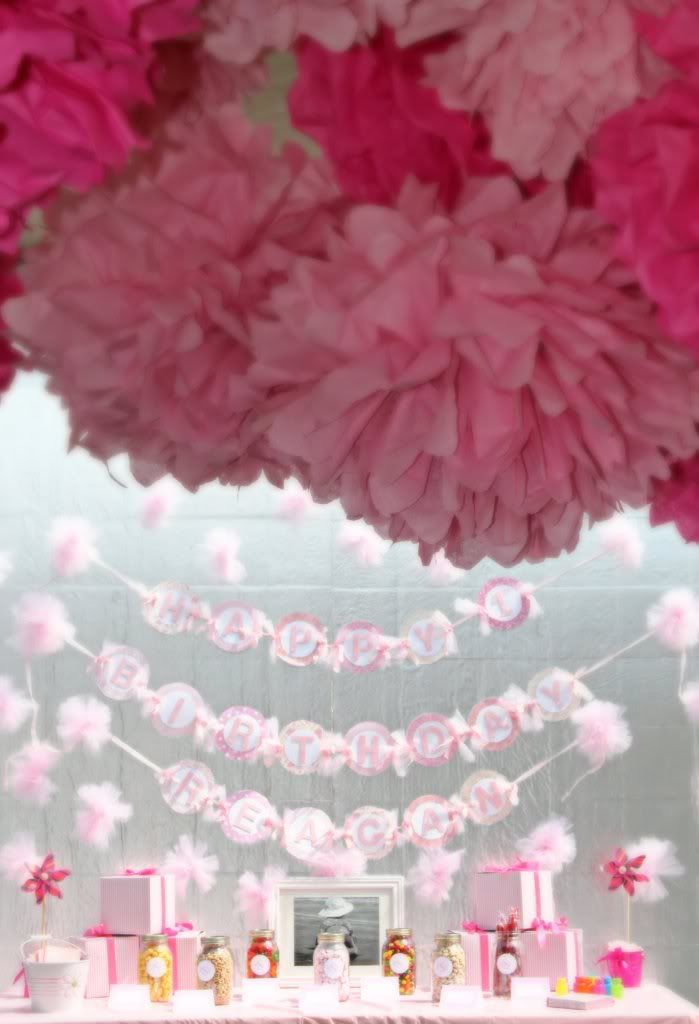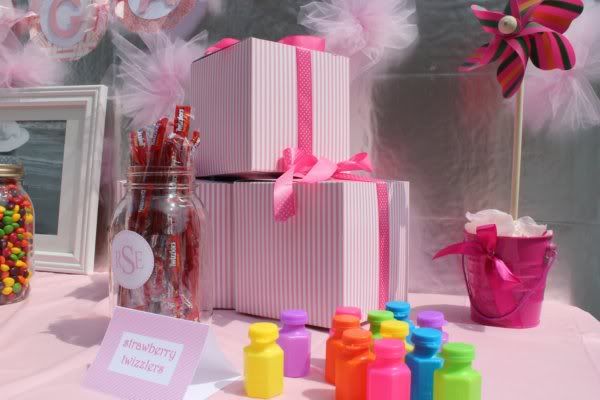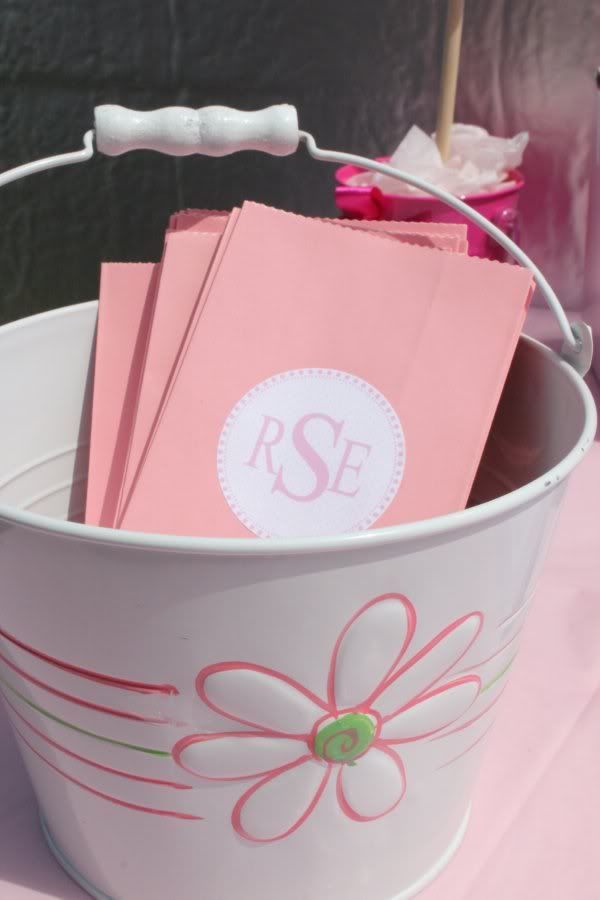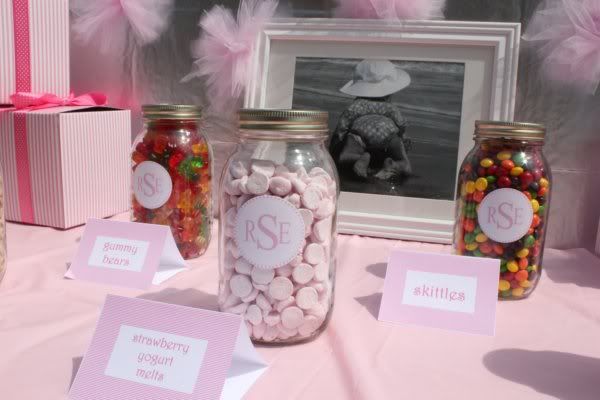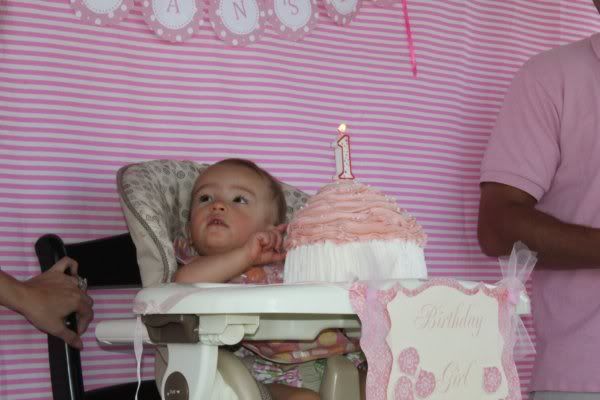 A few months back I offered to make a couple banners for the party and some pink tissue poms. With this easy
Martha tutorial
there is no need to ever buy expensive already made poms. Just purchase plain tissue paper and make them yourself! The bigger the sheet of tissue paper the bigger your pom will be.