I saw this
Amy Atlas bunting theme
for a sip and see and thought it would make a perfect and simple gender reveal party theme. With the help of my good friend
Lindsey
we designed, printed and sent out these invites.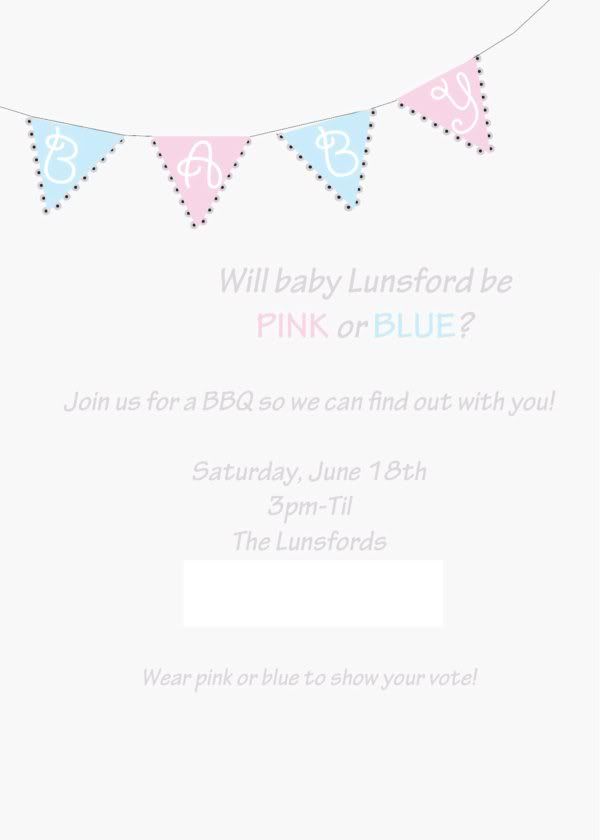 And of course a bunting banner to hang above the food and drink table....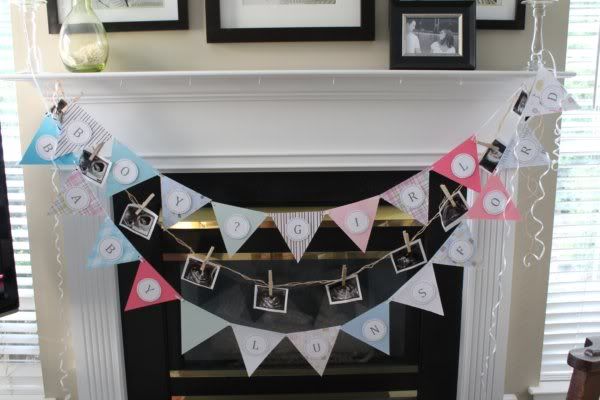 I made this bad boy on Sunday along with stringing our baby sonogram pictures on twine. They won't be hung in this order on Saturday...just hanging like this on the fireplace for safe keeping until the big day. Thinking of hanging the banner above the food/drink and the pictures below on the front of the table. We'll see.
Top the party off with some pink and blue serve ware, pink and blue table cloths, paper poms and flowers, and some pink and blue drinks and food. I plan to do blue koolaid and pink lemonade along with some pink and blue jello squares. When's the last time you had jello? It's been a while for me so I'm pretty excited about it. Hunter is making
these burgers
a
mexi-slaw
and onion rings to go along. Anyone hungry yet? :)
Oh and one more thing...these adorable onesie cut-out cookies. I can't resist making these!
The countdown is on ....I'm DYING to know at this point. Will it be a ....???