Sometimes, just moving the items to the cart and leaving them there fights the urge to buy and does the trick. Not lately. I feel like I've clicked the "proceed to checkout" button alot lately! But of course, all with good reason. :) First off its V-day soon and I had to buy him some valentines days happies (in the words of my friend Brandy) :)
Long story long...
I would take my slippers off in the living room, next thing I knew Hunter would be wearing them and would not give them back. He enjoyed thier coziness. However everytime I was at a store I would ask him if he wanted me to pick him up some slippers and he would insist "NO". Then we go to my brothers house, Joe is wearing slippers. Hunter says "I want slippers" UGH, MEN! :) So finally for V-day I am buying him slippers. My little southern boy loves a monogram so a H they will be adorned with! I will give him some heart shaped candy along with the slippers and cheese it up with the ole saying of he's my heart and sole. CHEESY and I LOVE IT! I think Vday as a whole is sorta cheesy. Also, while browsing the red envelope site where I found the slippers I saw sexy jenga! Hunter and I went back and forth while xmas shopping on whether to buy Jenga for us to play on those quiet friday and saturday nights at home. We eventually decided against it but had it been s*xy Jenga I can guarentee we would have chose otherwise. Slippers and Jenga for my hubby for V-day. CHECK! :)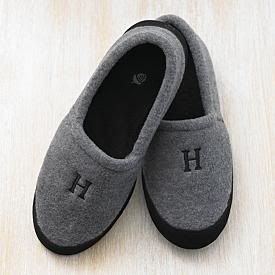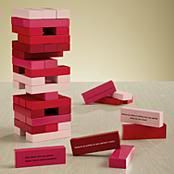 Secondly, I have a bridal shower to attend this saturday, a
BIG night out
with the girls Saturday night, and in March a bachelorette party in Miami along with Hunter's 30th birthday party. Although, I'm not going to go crazy buying new things for these events I did feel like I needed a few staples like a pair of nude wedges, some basic tanks, and a cute new top to throw on in effort to beat the last little bit of winter blues. oh, and yeah, what type of "wanna-be" southern belle would I be if I passed up this adorable pink monogrammed jute tote bag. (I got the little one dark pink one monogramed in creme :))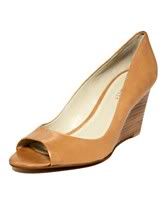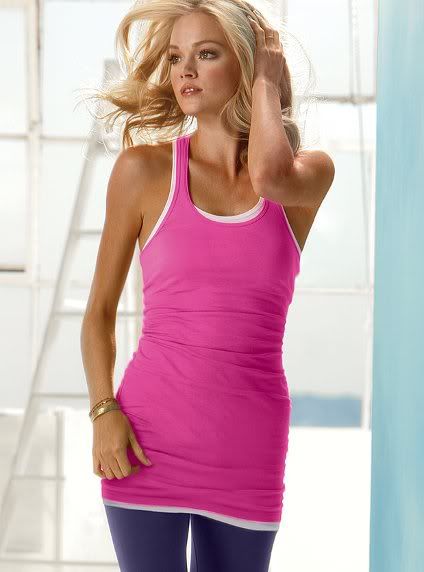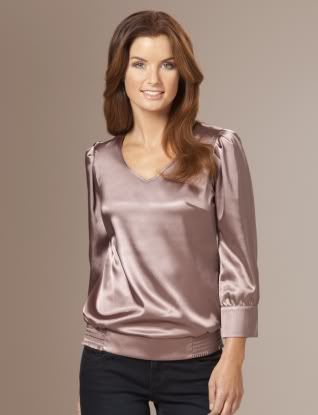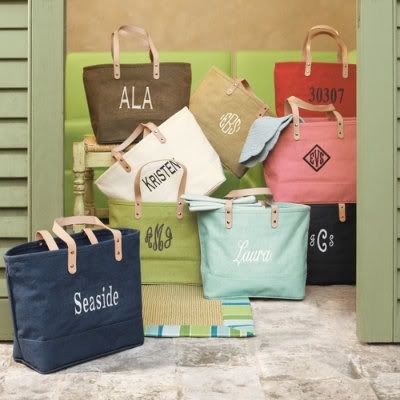 Now, back to Hunter's 30th birthday! The boy loves him some Hooters. Not the female body part (he's actually a butt guy) but the restaurant. For the wings. DUH! Daytona style to be specific. :) So, a 30th birthday party at Hooters he gets!! A little known fact about my husband is he's a rocker. Not a rockstar rocker, a rocking chair rocker. HE LOVES to rock. We have this rocking chair in our living room that he rocks in all night.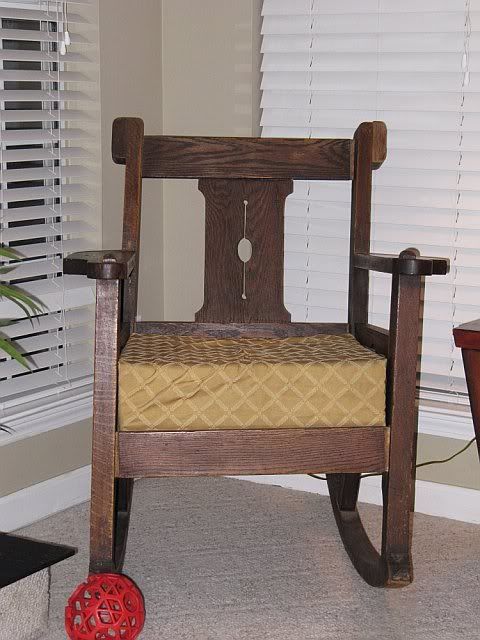 His Mom rocked and rocked and rocked him as a baby until her bum was numb! Even in his chair at work you will find him in a rocking motion. If there is a rocker near by he is in it. With that said, while I was googling for 30th birthday party stuff I came across the banner below and angels started singing! HOW PERFECT! I will do an old man rocking chair theme! haha! I ordered the Banner in orange and white (Hooters colors) and at the bottom in stead of sit down and relax had printed..."30 yrs of Rocking" Rock on! I'm going to bring in a white rocking chair into the restaurant, we'll work the orange and white theme with tons of ballons. I'm also thinking about ordering some little doll house rocking chairs to place on the tables with some floating candles.
So, with that said some more recent purchases have been...Hunter's 30th birthday invites and his bday banner.

Well I've got some ordering to do.........ta-ta!