The concensus may be that Valentines day is made up "hallmark holiday" but I say why NOT use it as an excuse to break out the china, eat sushi in front of the fireplace, pull out the sofa bed in the living room and watch a movie, or just give your loved one a little EXTRA love!! I see no wrong in any of this :) Hunter and I will be celebrating tonight in some of the above ways but we are also celebrating US since it was 2 years ago yesterday that he asked me to be his wife :)
(well Jake actually brought me the ring and did his dirty work) :) but on bended knee Hunter popped the question, I said YES and our lives have gotten better and better every day since. I can't help but recall the details of that friday night and the weekend we spent in Charleston, SC celebrating our engagement and Valentines DAY!!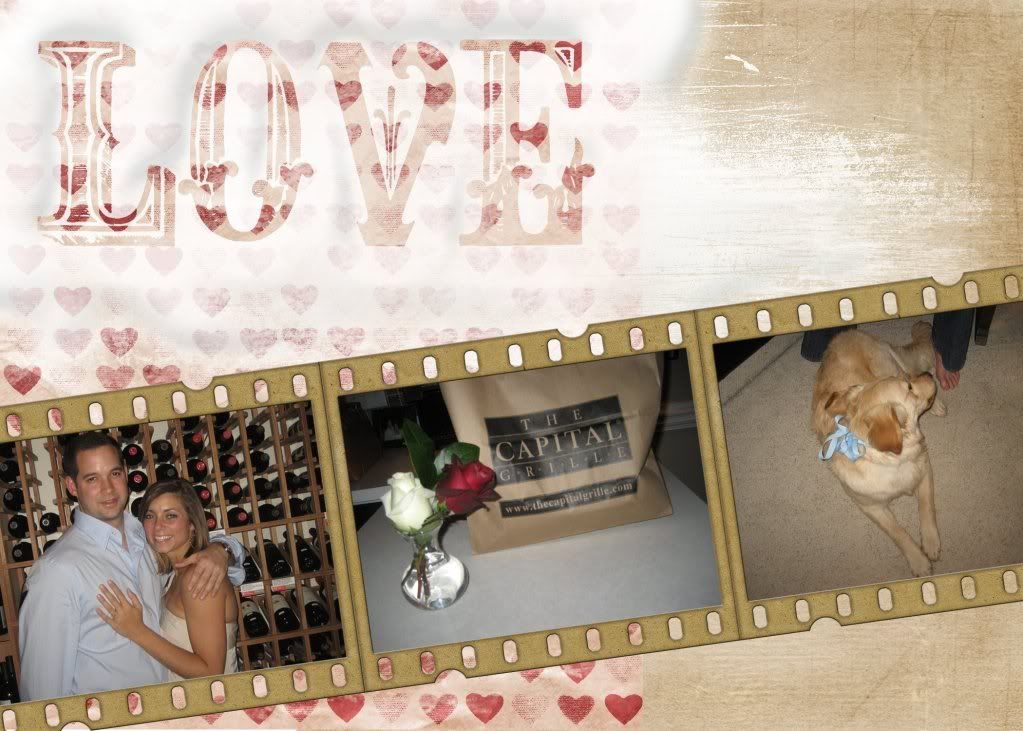 Don't be a Valentine scrooge give your loved ones extra smooch! And in my book girlfriends count just as much so being single is no reason to be sad on this day of love!! I remember several valentines in my past where my girlfriend came over we popped a squat on the couch, ate too much heart shaped cookie cake and watched sex and the city!
Happy

Valentines

Day

EVERYONE

!

xoxoxo

xoxoxo