Size of Baby:
An Eggplant! We are officially in Month 6...all I can think about is how we have about 3 months to go. That just seems so soon! I can't wait :)
Weight Gain:
As of last week I was at 21 pounds...I'll go with 22 this week.
Maternity clothes:
Yes, most of the time. Lot's of maternity shorts and t-shirts on the weekends. To work I wear pants both maternity and non(with a belly band) and all maternity tops.
Gender:
It's a boy! Hunter Lee Lunsford V
Movement:
Lots. I love feeling my little boy move. I can feel it from the inside and see it on the outside. Today actually, I saw movement start at my belly button and ripple to my side. With every move I feel joy from reassurance that he is alive and well in there.
Sleep:
Pretty good. Sleeping well, no swelling or stretch marks yet, never really felt super nauseous. This kid has been super nice to me so far. Let's keep that way little Hunter :)
What I miss:
It's official I miss a glass of wine. Hunter and I used to enjoy a glass while we good our dinners now he has one alone :(, and watching all the drinking on the Bachelorette every week makes me want one. ha! Missing raw fish sushi lately too. I just googled to see if I could eat sushi while breast feeding because man I'm craving a good raw roll!
Best Moment this week:
I had a lot of fun this past Saturday out on the lake with my little sister from big brothers big sisters. It was nice to concentrate on her for a day and not think to much about the pregnancy or myself. Saturday evening Hunter and I stopped into Lowes and picked out paint for the nursery, then headed to babies r us to pick up a shower gift, followed by a nice dinner. I'm pretty sure Hunter thought it was the lamest Saturday night ever but I thought it was nice :)
Looking forward to:
Lately when sitting with Hunter in our living room at night I envision the future. I picture myself, Jake and my two Hunters snuggled up on the couch watching football with our fireplace warming the room. I can't wait :) In the more immediate future I'm looking forward to getting the nursery painted this weekend and possibly the crib put together!
Cravings:
Sushi! And I really want one of those Digiorno frozen pizzas that come with the cookies. Yum! We saw a commerical for one last night and I told Hunter that's I wanted for dinner Friday night. He explained that we already have frozen pizza in the fridge so he could make that and just stop to get some break and bake cookies since it is essentially the same thing. I explained to him that it is NOT the same thing and I want them out of the same box! ha!
Symptoms:
sooooooo tired. Not sure why, maybe because baby is growing big and taking up all my energy from me. who knows. I napped both Saturday afternoon and Sunday afternoon last weekend and I'm not normally a napper. Have felt a bit lightheaded at times in the past week too. Other than that,same old....stiff back, sensitive stomach on the inside, feeling of tightness on the outside.
Pictures: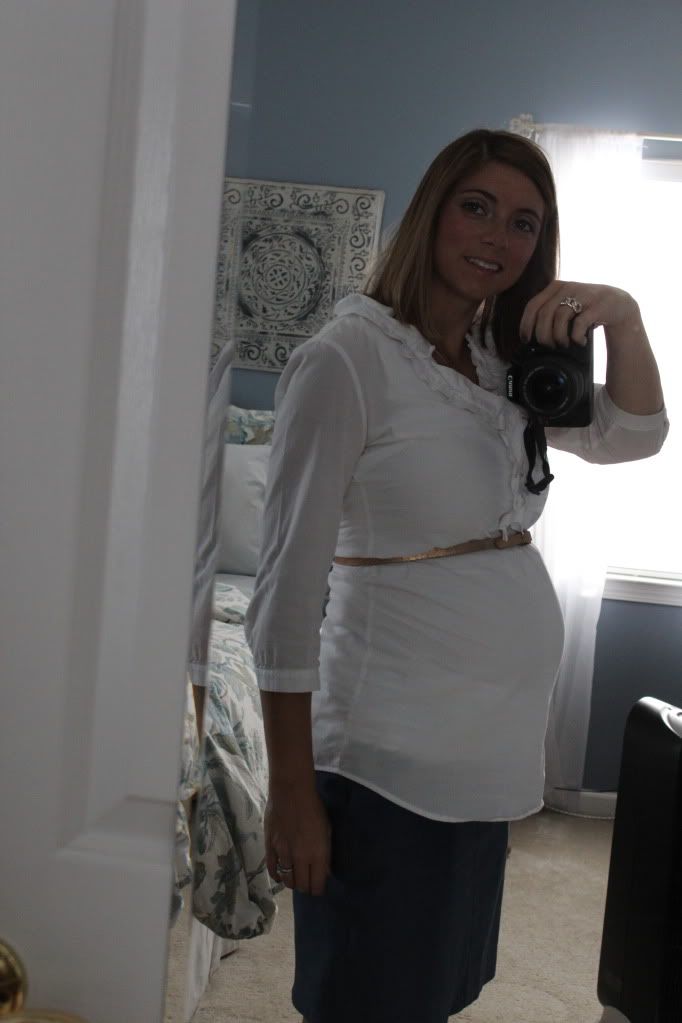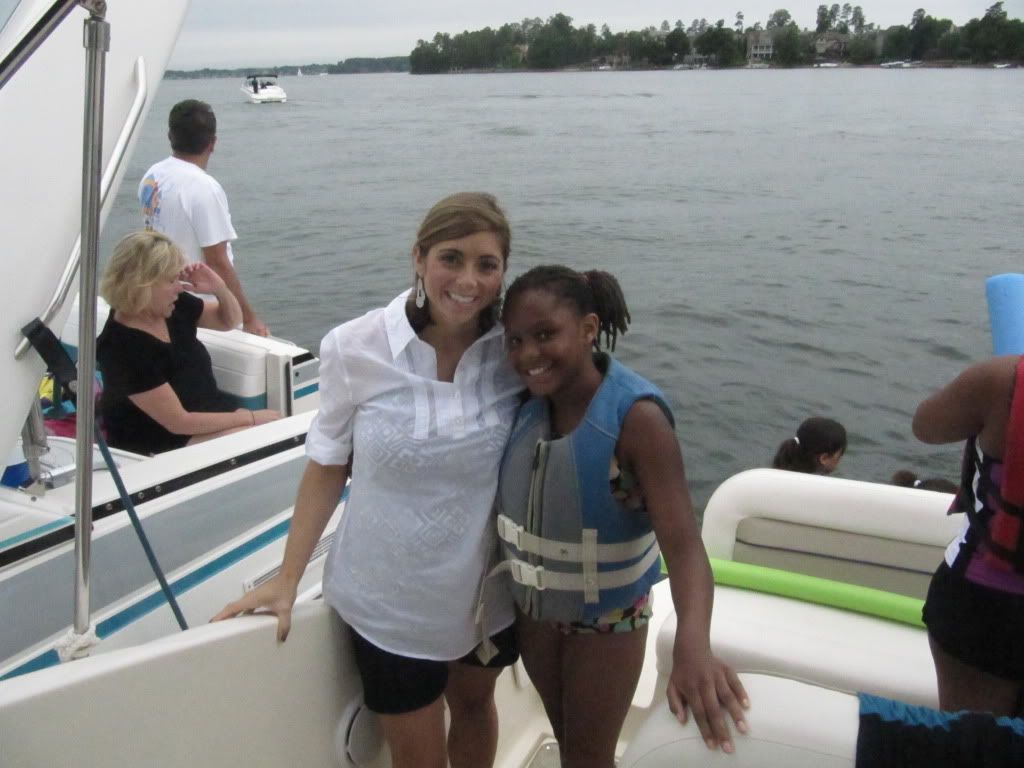 Desiree and I on the lake last saturday
And some nursery progress pictures: sorry not the best I snapped these with my iphone (which is old school btw - doesn't even have a flash. ha!)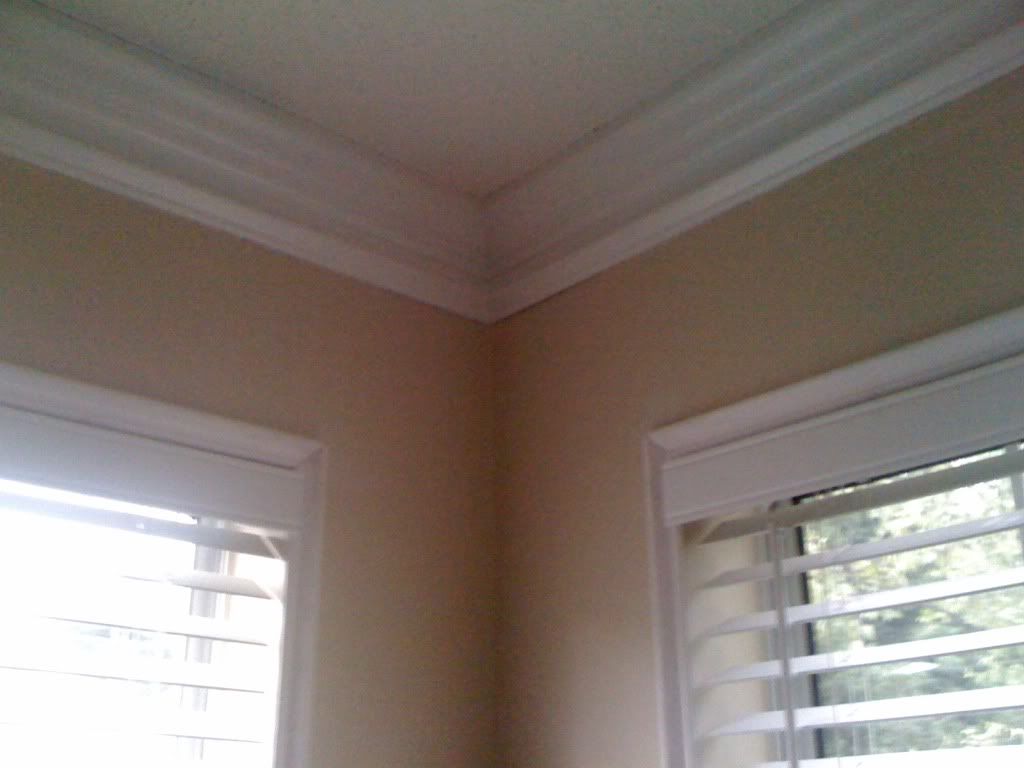 The molding Hunter hung
The closet he added a bottom self to. Isn't it the adorable with those little clothes hanging :)