Hunter sat in the car in the parking lot of the grocery store and searched the Martha Stewart Food app on his iphone until he found recipes that hit the spot.
Here's the three winners that made up our dinner. Winner Winner Pork chop Dinner!
1.
Lemon-Parsley Pork Chops
2.
Sausage Stuffed Peppers
3.
Apple, Grape and Celery Salad
At first we thought it was going to be too much food but it really wasn't. The lemon flavor really popped in the pork chops, I LOVED that the stuffed peppers where stuffed with couscous instead of rice, and the apple salad was perfect lighter side to balace out the other two peices of the meal.
Hunter made the apple salad first and let it refigerate until the rest of dinner was read.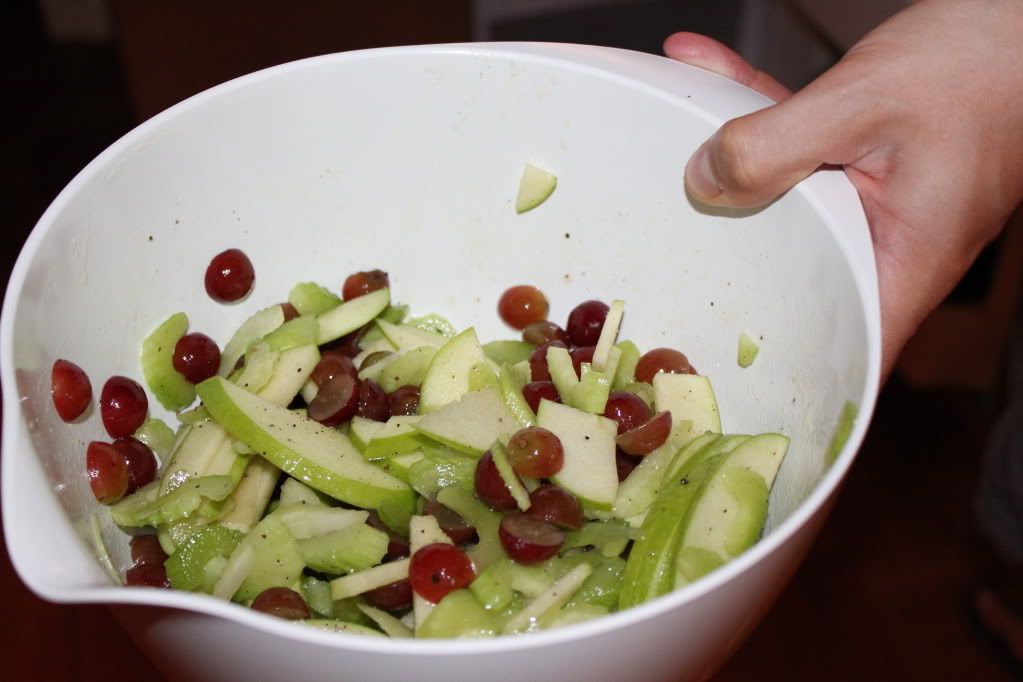 Next he made the stuffed peppers.
His working spread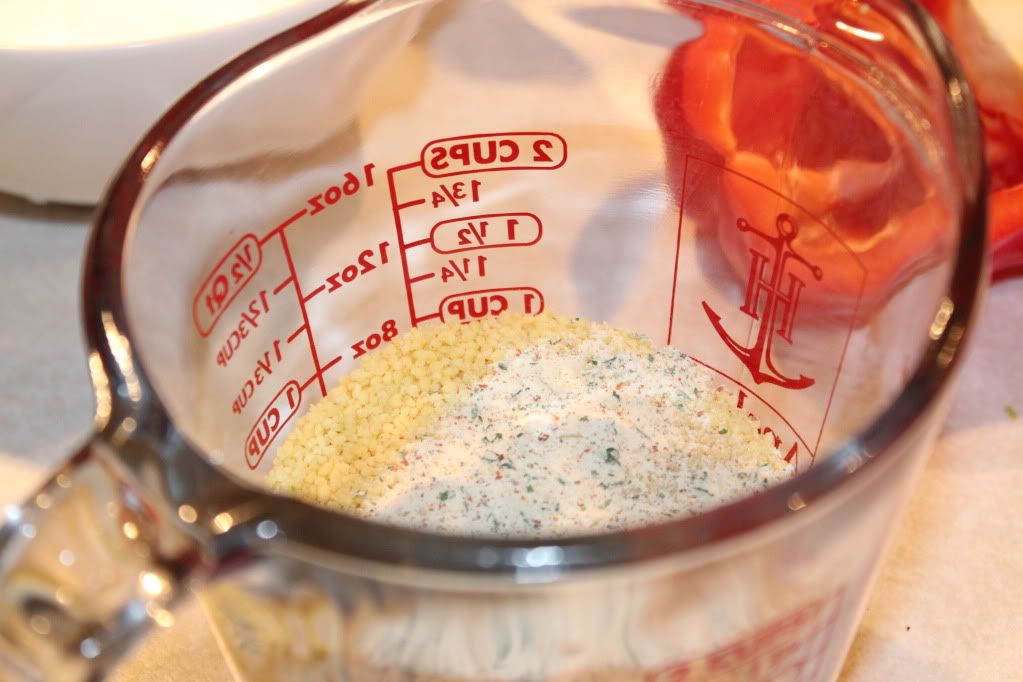 Couscous my fav!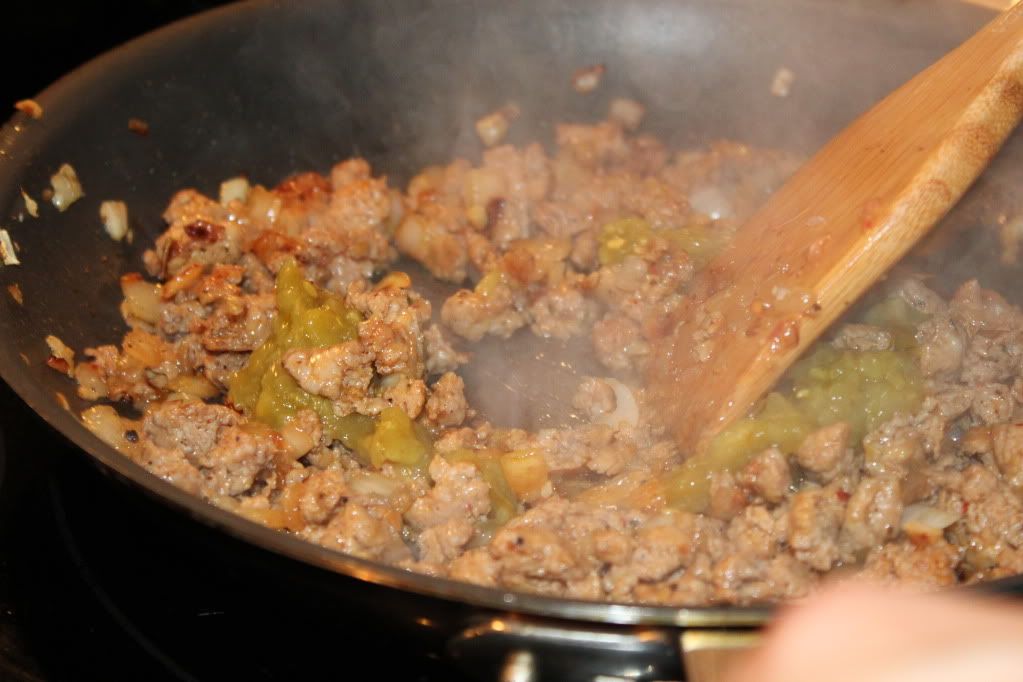 The only thing Hunter added that the recipe didn't call for was a can of diced green chiles.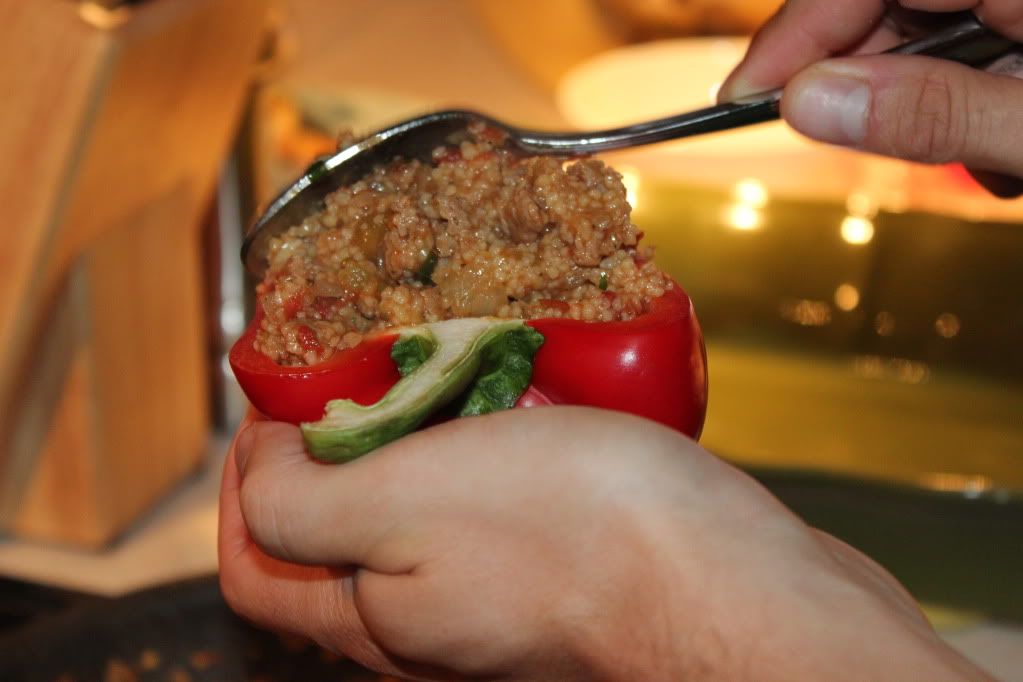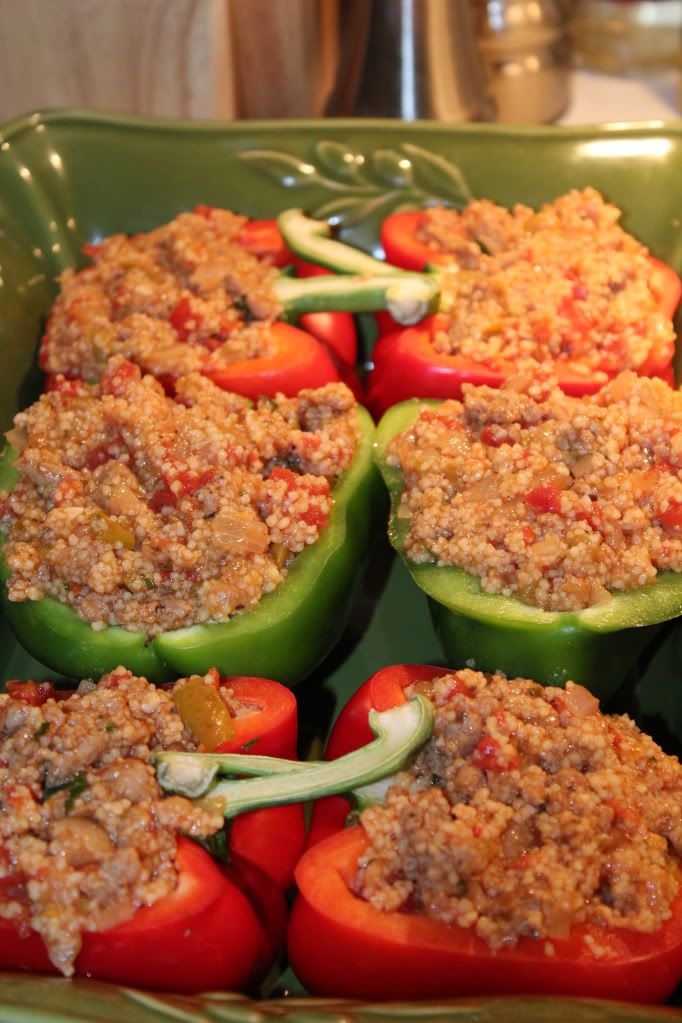 And into the oven they went...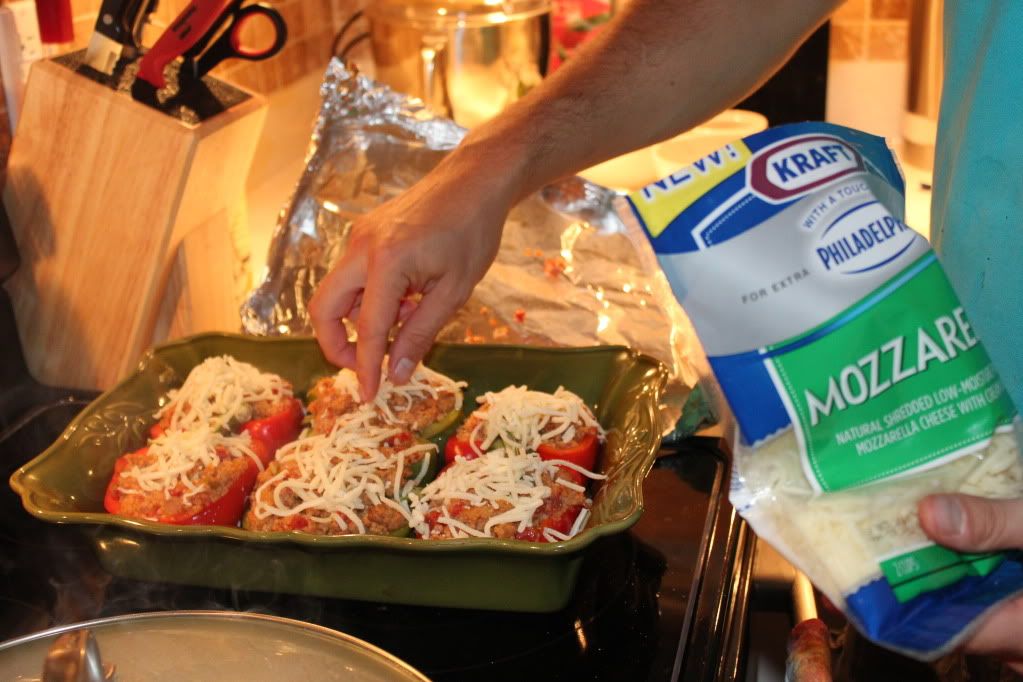 After some time baking you top them with cheese and put them back in the oven.
While the stuffed peppers where baking he prepared the pork chops.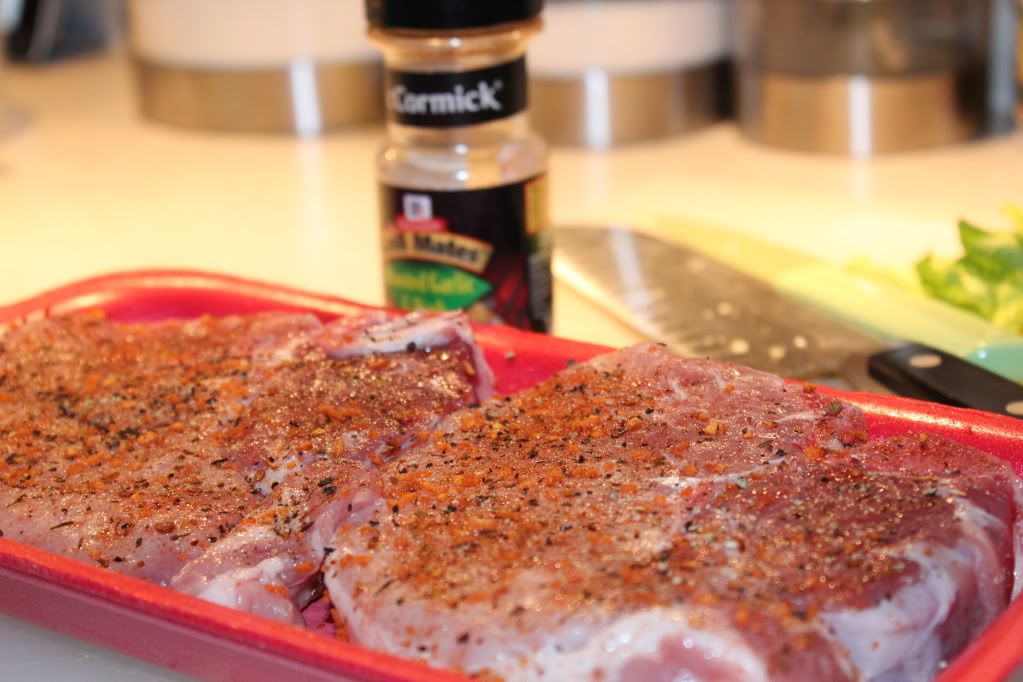 Flavored with a little seasoning...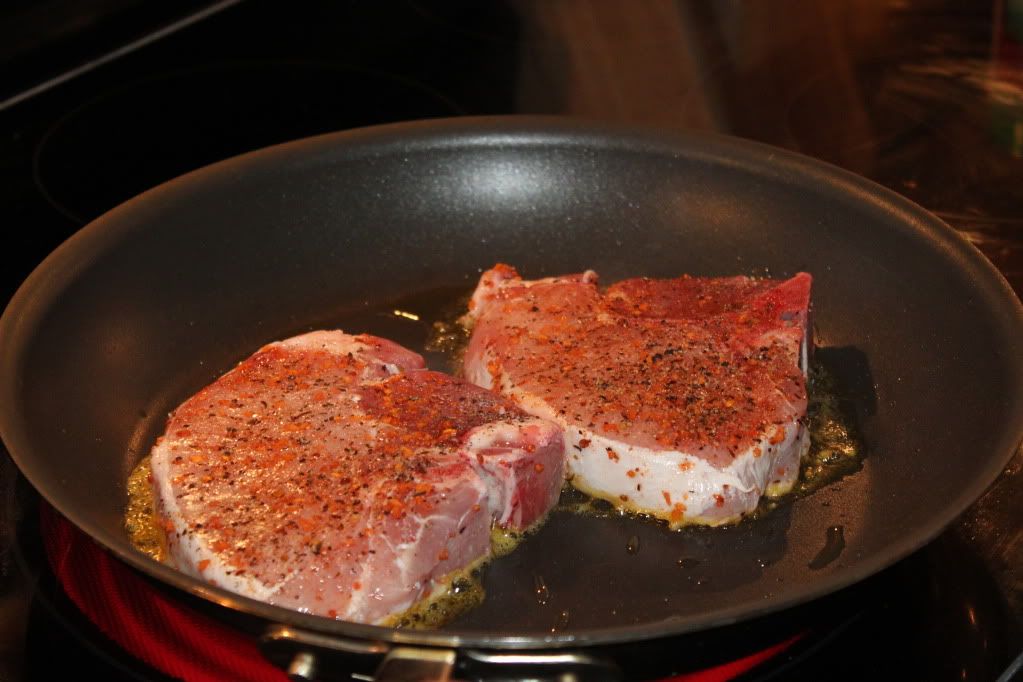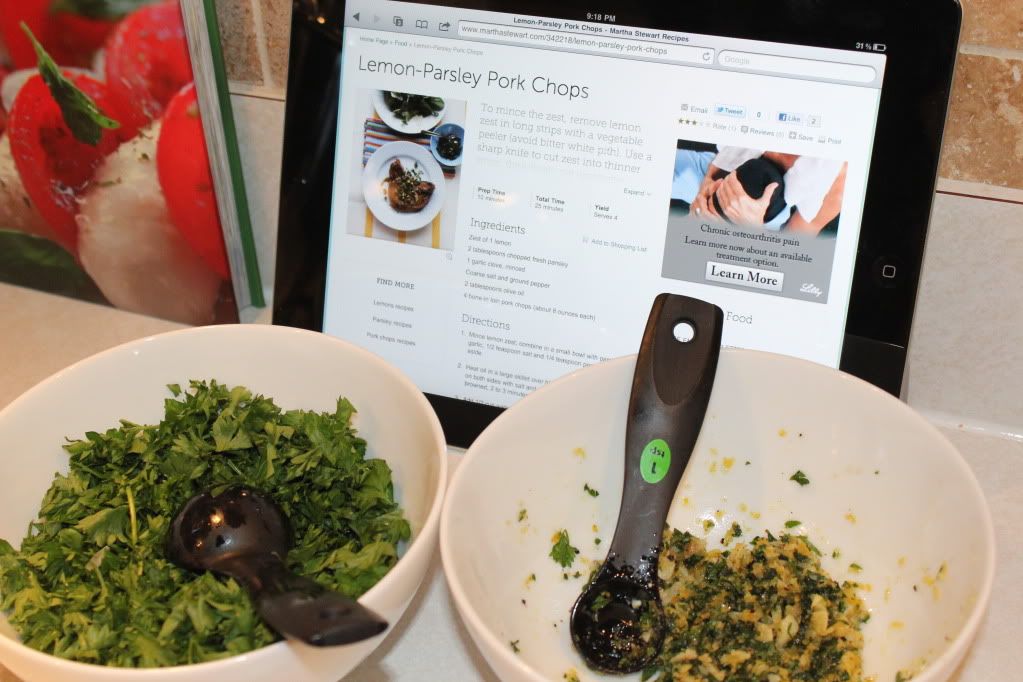 The lemon and parsley mixture....
And all came together beautifully.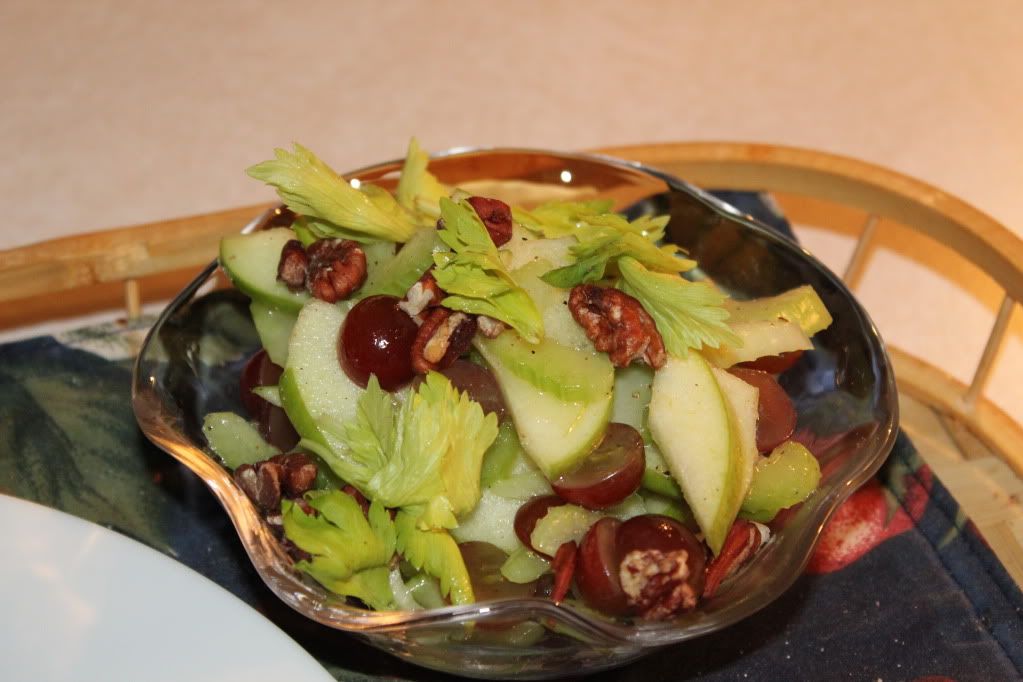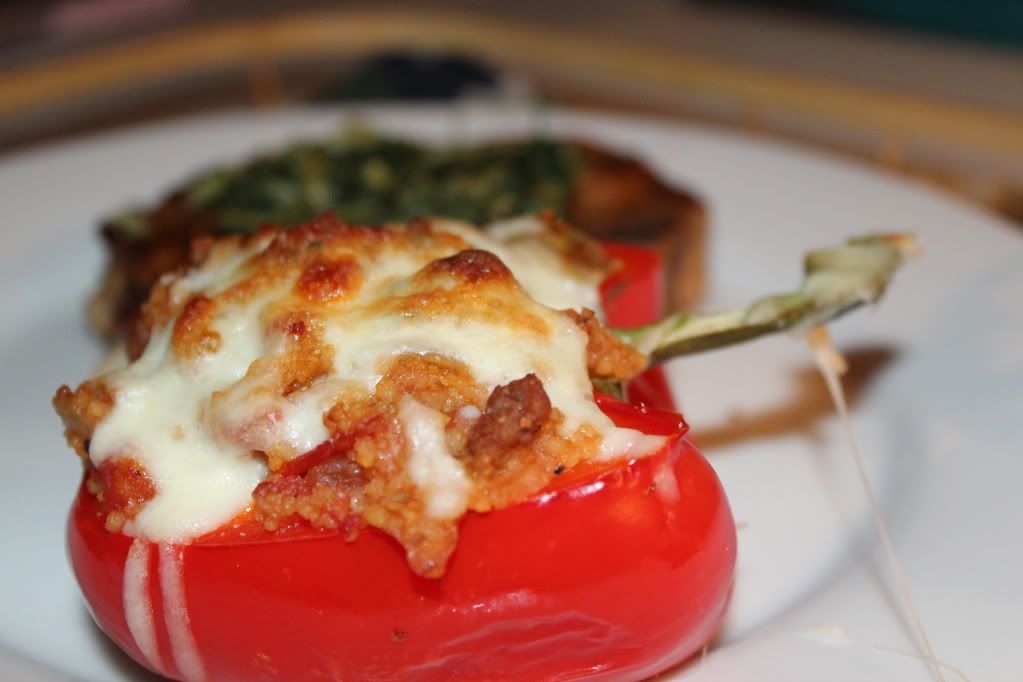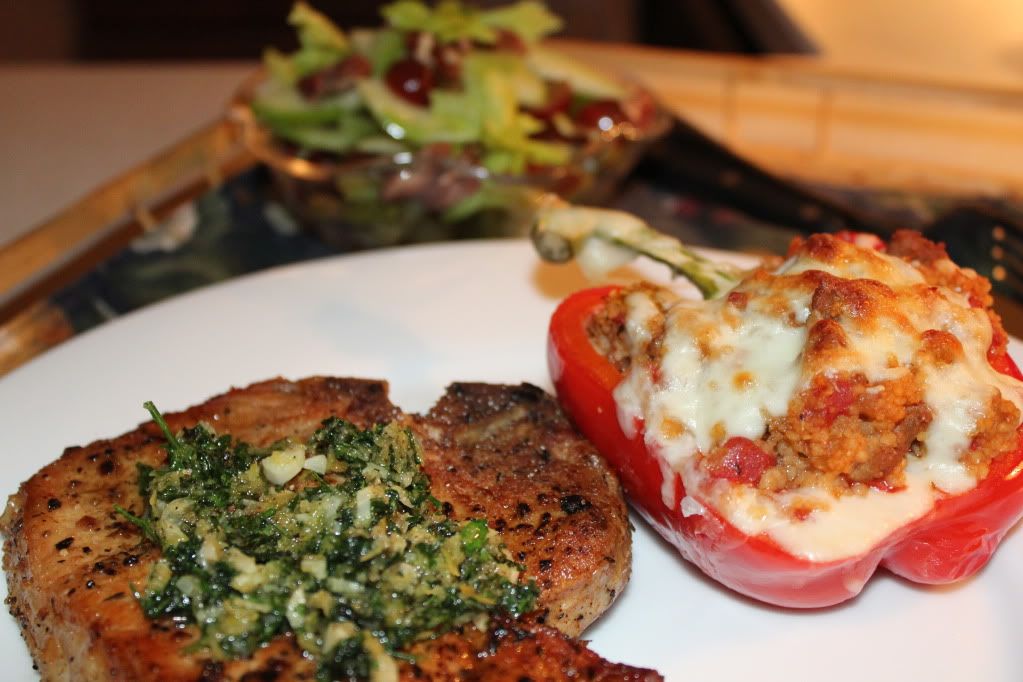 It was a yummy dinner! Thanks Hunter Stewart :)
Sidenote: you all may or may not notice that my pictures are pixalated a little. It's because I'm lazy and don't feel like loading them to picnik to resize and then to photobucket. So I'm loading them straight to photobucket and resizing them in the html code. It sort of bugs me because what's the point of our good camera if I'm going to ruin the look of the pictures when I post them...but it's just sooooooooo time consuming. (whiney voice) Anyone know any sort cuts?
But take a look - you can really notice a difference when looking at the title of the recipe on the ipad!!
The below picture was uploaded lazy way just to photobucket and then resizing in html code.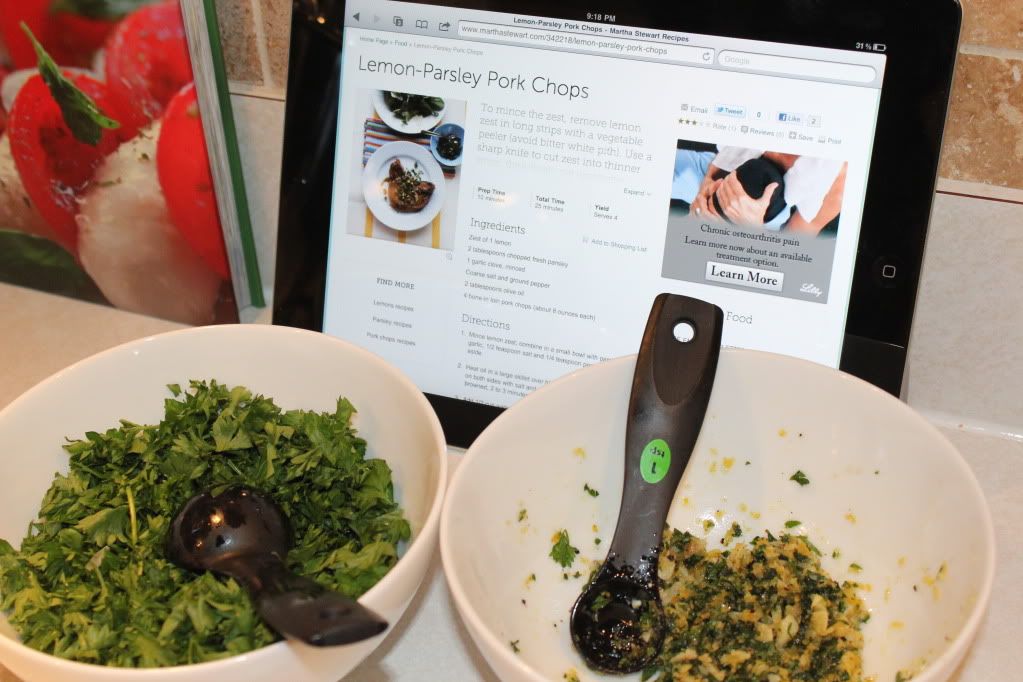 This was uploaded to picnik first, resized and then saved to photobucket. UGH SO much Better!!! I need to stop being lazy...